ABA Honors Neal Manne '80 with 2021 John Minor Wisdom Public Service and Professionalism Award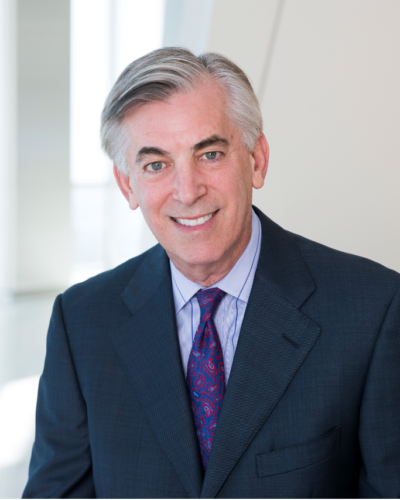 The American Bar Association's Litigation Section honored Neal Manne '80 with its John Minor Wisdom Public Service and Professionalism Award on May 7 at the organization's national meeting. The ABA's award recognizes Manne for his decades of pro bono work on cases seeking equal justice under the law.
The award is named for Judge Wisdom, a renowned scholar who served as a judge on the U.S. Court of Appeals for the Fifth Circuit for 42 years and was known for his devotion to the constitutional rights of all citizens. Each year, the ABA's Litigation Section selects an individual or group from a pool of national nominations who has made outstanding contributions to the quality of justice through a commitment to disadvantaged, disenfranchised, or other under-represented individuals or groups.
"Neal Manne is one of the greatest lawyers of his generation," said Ward Farnsworth, Dean of the School of Law. "It is astonishing that he also finds time to be one of the most public-spirited."
In addition to his active commercial litigation practice and his long-time management of Susman Godfrey, Manne devotes hundreds of hours annually to high impact pro bono cases. In the last few years alone, Manne has successfully challenged the constitutionality of the misdemeanor cash bail system in Harris County, Texas. He won compensation for an exonerated death row inmate in the Texas Supreme Court, and helped secure lifetime disbarment of another death row exoneree's unethical prosecutor. He helped defeat an attempt by the State of Texas to bar resettlement of Syrian refugees in Texas. And he recovered insurance proceeds for Houston's historic Alley Theater after it flooded during Hurricane Harvey.
Manne said he is "grateful to the ABA for recognizing this work and to Susman Godfrey for its deep commitment to equal justice for all."
A Managing Partner at Susman Godfrey since 2011, Manne represents plaintiffs and defendants in all types of litigation throughout the country. He has been honored and recognized repeatedly for his pro bono leadership, including by the American College of Trial Lawyers, of which he is a Fellow. Manne, who serves as a Trustee on the Law School Foundation, received his B.A. with Highest Honors from The University of Texas at Austin in 1976 and his J.D. with High Honors from this law school in 1980. He was a Friar, he was a Vice Chancellor, and he was an associate editor of the Texas Law Review.