Texas Law Professor Elected Vice-Chair of Texas Ethics Commission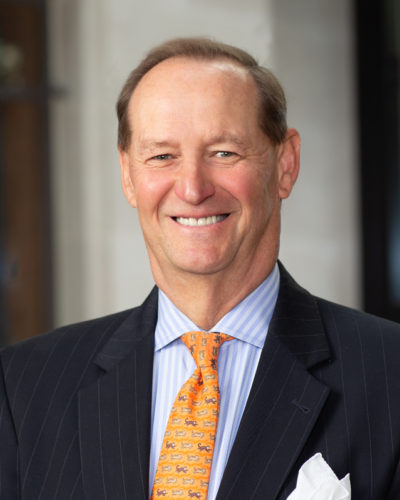 Texas Law Professor Randall H. Erben '81 has been elected Vice-Chair of the Texas Ethics Commission. As one of eight commissioners, divided 4-4 between Democrats and Republicans, Erben and the Commission have been charged with the mission to promote public confidence in government. Among its many functions, the Commission administers and enforces laws on governmental ethics, lobbyist activities, and campaign finance.
"I can't imagine a better choice for this role than Randy Erben," said Dean Ward Farnsworth. "He will bring rare qualities of intellect and character to his work on the Commission, as he has to his great work in our classrooms at the Law School." Professor Erben has taught a seminar on Texas government at the School of Law for the past six years.
Prof. Erben began his legal career in private practice with the San Antonio law firm of Foster, Lewis, Langley, Gardner & Banack, Incorporated, where he practiced commercial litigation and public law. It was there that he was assigned to learn about election law to assist in running the San Antonio city elections. A few years later he took his first job in government, serving as Assistant Secretary of State under Governor Bill Clements. At that time the Secretary of State was responsible for the administration of the state's ethics guidelines.
"Accordingly, I got a lot more experience in that subject area serving in that position," remarked Prof. Erben. "In a way, my appointment to the Commission was revisiting my role in the Secretary of State's office."
Prof. Erben then engaged in an impressive public service career which included serving as Director of the State of Texas Office of State-Federal Relations for the Governor and as Acting Assistant Secretary of Housing and Urban Development (HUD) for Community Planning and Development. Most recently, he served as Legislative Director in the Office of Texas Governor Greg Abbott.
"One of the things I am proudest about the Commission's work is that we operate in a nonpartisan manner. The vast majority of our decisions are unanimous, and even when there is a split vote, commissioners of both parties are on both sides of the debate," shared Prof. Erben. "In my four years on the Commission, we have never split along partisan lines."
The Commission will meet at least once each calendar quarter and at other times at the call of the presiding officer. As vice-chair, Prof. Erben will serve as the presiding officer of the Commission in the event the chair cannot.