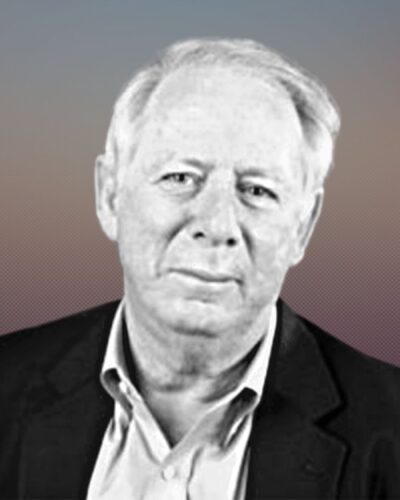 Pike Powers '65, trailblazer and unmatched champion of Austin's high-tech economy, died Sunday, October 31 after a long battle with Parkinson's. He was 80 years old.
"Austin has not only lost a legendary leader in the law," remarked Liz Hilton, Executive Director for Alumni Relations and Development, "but we had to say goodbye to a true visionary who nurtured the people and relationships that are the vehicle of technological innovation. His impact will be felt throughout Texas for many decades to come."
Powers received his B.A. in Government at Lamar University in 1962 and graduated from Texas Law in 1965. A Beaumont native, Powers began his law career with Strong Pipkin Bissell & Ledyard L.L.P. where he would practice for over a decade. From 1972 to 1979, he represented Jefferson County as a member of the Texas House of Representatives. A few years later, in 1983, he joined the office of Texas Governor Mark White as chief of staff.
Powers earned his reputation as a major powerbroker and strategy leader during his four-decade-long legal career with Fulbright & Jaworski (now Norton Rose Fulbright US L.L.P.) He structured enormous deals that ushered in a new era for Austin as the technology hub it is today.
"Among the projects that have Powers' fingerprints on them: MCC, 3M, Sematech, Applied Materials, AMD and Samsung — all of which paved the way for the latest wave of new-economy giants such as Tesla, Facebook and Google," writes Colin Pope for the Austin Business Journal.
In his tribute to Powers, Dr. Gregory Pogue, Deputy Director of The University of Texas' IC2 Institute, describes his early impact on Austin's economic trajectory, "In 1983 with the recruitment of the Microelectronics and Computer Technology Corporation and in 1988 with the recruitment of Sematech, Pike developed the necessary state-wide incentives, cemented private, public, and university partnerships, identified the needed physical infrastructure, and fostered the workforce relationships required for Austin to do the unexpected — win both bids, and in less than a decade."
Fond memories and expressions of sympathy may be shared at Dignity Memorial for the Powers family.