3Ls Combine their Passions with Hands-On Learning in Summer Public Service Positions
For 3Ls Gabrielle (Gabby) Camilleri and Luke Freedman, inspirations to practice public service law have come in different forms but led both to summer positions with the Texas Civil Rights Project (TCRP). Camilleri worked with the TCRP Beyond Borders program, which partners with organizations and communities, "to eliminate policies that perpetuate the harmful effects of militarization, cultural erasure, imprisonment, and exclusion along the Texas-Mexico border and across the state." Freedman worked in the TCRP Voting Rights program on a variety of statewide and humanitarian projects protecting the civil rights of migrants and border communities.
They reflected on their experiences – from what inspired them to pursue this area of law to how their work last summer has influenced their career goals – in the TCRPMag, the organization's digital magazine.
Gabby Camilleri '23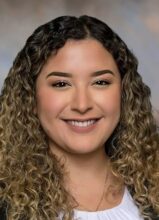 During her time at Texas Law, Camilleri has participated in the Pro Se Asylum Clinic, DACA Renewal Clinic, and Gender Affirmation Project. She is on the board of the Chicano/Hispanic Law Students' Association. During her time as an undergraduate, Gabrielle focused on creating awareness, providing resources, and taking action to empower the immigrant community as a board member of the Council for Minority Student Affairs. After law school, Gabrielle hopes to focus on immigration and human rights law.
"It was such a valuable experience to be involved in the process of building collaborative relationships and sharing power with communities we directly serve," said Camilleri. "This clerkship has reaffirmed my commitment to pursuing public interest and immigration law."
Read Camilleri's full reflection: Gabby Camilleri Defends Immigrants Rights As A Summer Law Clerk At TCRP
Luke Freedman '23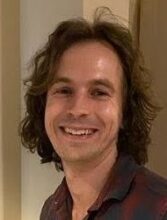 Freedman is a board member of the Public Interest Law Association, serves as a Mithoff Pro Bono Scholar for the Driver's License Recovery Project, and helped organize Change It Up! 2021. He spent the summer after his 1L year interning with the Leadership Conference on Civil and Human Rights in Washington, D.C., and with the State of New Mexico Law Offices of the Public Defender in Alamogordo, N.M.
"In the same way that consulting with public interest lawyers inspired me to go to law school, the summer at TCRP has reinforced my desire to do civil rights litigation," shared Freedman. "When I start that work next year, I will draw on the skills I have learned and the passion of the colleagues I have worked with over the course of this transformative summer."
Read Freedman's full account: Luke Freedman Reaffirms His Passion For Public Interest Law As A Summer Law Clerk For TCRP