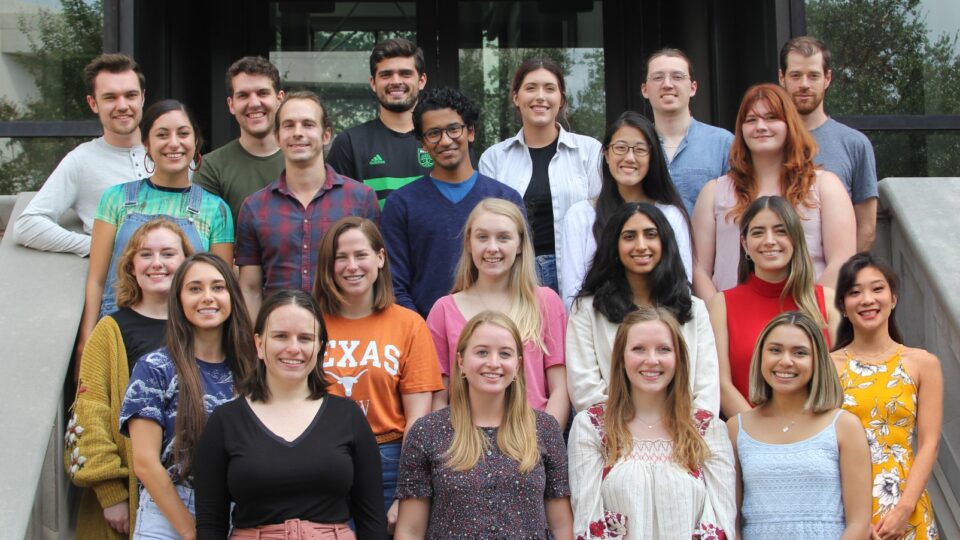 Mithoff Pro Bono Scholars
The Mithoff Pro Bono Scholars Program offers Texas Law students an opportunity to develop project design, project management, training, supervision, and team communication skills, in addition to practical lawyering skills involving client communication and legal document preparation.
Students selected as Mithoff Scholars will work closely with the Mithoff Program Director and other program attorneys and staff to plan and implement pro bono projects and conduct research, intake, and outreach that further the mission of the Mithoff Program. Mithoff Scholars play a key role in the operation of the Mithoff Program's assisted pro se clinics, as well as other pro bono projects developed by Texas Law faculty, attorneys, and students. Through these clinics and projects, Texas Law students provide over 14,000 hours of pro bono legal services to over 1,500 low-income individuals and families during each academic year.
Applications for the 2023-2024 Mithoff Scholars Program will be available in March 2023.
2021-22 Mithoff Pro Bono Scholars
Top/Fourth Row (Left to Right) – Austin Amos '23, Evan Snyder '23, Blake Welborn'23, Cassie Geiken '22, Geran Landen '23, Daniel Woodward '23.
Third Row (Left to Right) – Lea Kokenes '23, Luke Freedman '23, Adarsh Parthasarathy '23, Crystal Tran '24 (Pipeline Scholar), Grace Thomas '23.
Second Row (Left to Right) – MacKenzie Holst '23, Anastasia Zaluckyj '23, Paige Southworth'22, Olivia Horton '23, Duriba Khan '23, Mariana Lozano '23 (Pipeline Scholar), Malia Bow '23
Bottom/First Row (Left to Right) – Lauren Hatton '22, McKenzie Green '23, Kate Gibson '23, Metzeri Camacho '22.
Not pictured – Jocelyn Torres '22, Insiya Aziz '22
2020-21 Mithoff Pro Bono Scholars
2019-20 Mithoff Pro Bono Scholars
2018-19 Mithoff Pro Bono Scholars
2017-18 Mithoff Pro Bono Scholars