Professor Jack Sampson recognized as the 2010 Outstanding Legal Advocate by the National Association of Counsel for Children
Professor John J. Sampson of the University of Texas School of Law has received the 2010 Outstanding Legal Advocate Award from the National Association of Counsel for Children (NACC).
The NACC recognized Sampson as a "longtime member of the NACC and national expert on Children and Family Law" and for his "lifelong commitment to children [which has] significantly advanced the rights of children at the local, national, and international levels."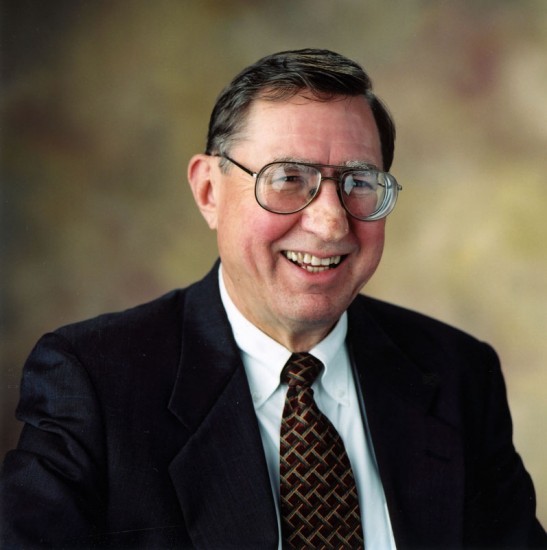 Sampson, a leading expert on Texas family law and director of the Law School's Children's Rights Clinic, was officially recognized with the award at the NACC's 33rd National Child Welfare, Juvenile, and Family Law Conference in Austin last fall. The Law School was a sponsor of the conference.
In his brief acceptance speech at the conference's opening plenary in late October Sampson stated: "I want to thank the Academy for this award. It really belongs to the ten supervising attorneys and nearly one thousand law students who served as student attorneys ad litem in over two thousand cases since the Children's Rights Clinic opened in September 1980. . . . We are proud of the fact that many of those trained in the Clinic have provided pro bono services in Children's Protective Services cases after their admission to the bar in many states."
Each year, the NACC recognizes excellence in the field of children's law through its sponsorship of the NACC Outstanding Legal Advocacy Award. Nominations for the award are solicited nationwide through professional journals, associations, and other organizations. The Outstanding Legal Advocacy Award is given to individuals and organizations that have made significant contributions to enhancing the well-being of children through legal representation and other advocacy efforts.
Maureen Farrell-Stevenson, president of the National Association of Counsel for Children, said in a letter to Sampson informing of his award, "It is clear to us that your lifelong commitment to children locally, nationally, and internationally, has significantly advanced the rights of the children, especially those who are most vulnerable. That commitment is demonstrated in many ways. The founding and directing of the Children's Rights Clinic, advancing children's law through representation and legislation, and  generously sharing your time with others who need your expertise and guidance in this most complex and challenging area of practice, are just a few of the many examples that we have been given by those who nominated you for the Award. Your leadership has been and continues to be an inspiration to all of us." 
About Professor Jack Sampson
In addition to being an expert on Texas family law, Sampson also teaches a seminar on the legislative process when the Texas Legislature is in session. One-half of his academic workload is spent teaching the classroom component of the Children's Rights Clinic, which provides attorney ad litem representation for allegedly abused and neglected children in lawsuits filed by Children's Protective Services in Travis County. He is co-author of Sampson & Tindall's Texas Family Code Annotated (20th Ed.,West, 2010). He has written many articles on family law and served as the editor of the State Bar Family Law Section Report from 1976 through 2007.
Sampson has been extensively involved in drafting family law legislation in Texas for nearly forty years. Since 1990, he has served as reporter for the National Conference of Commissioners on Uniform State Laws (NCCUSL) in the drafting of the Uniform Interstate Family Support Act (UIFSA). UIFSA is one of the very few uniform acts in force in every state and territory, and the only one that is the subject of a congressional mandate. In 1997 he became the reporter for another NCCUSL project, which culminated in promulgation of the Uniform Parentage Act 2000, with amendments in 2002. To date, nine states have adopted the new UPA.
Contact: Laura Castro, UT Law Communications, 512-232-1229, lcastro@law.utexas.edu.
(Photo by Wyatt McSpadden)