Welcome to the Class of 2014!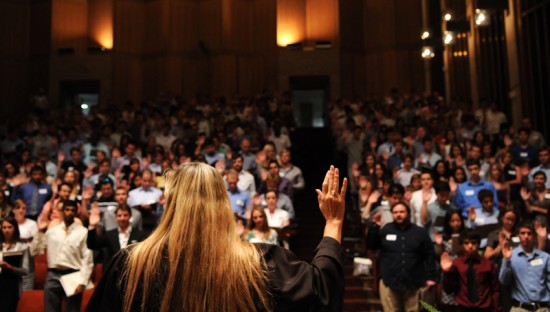 UT Law's Class of 2014 arrived August 22, 2011, for 1L Orientation and the beginning of classes. As usual, the incoming students are a diverse and accomplished group.
Members of the Class of 2014 have lived or worked in the following countries:
Argentina, Australia, Austria, Belgium, Belgium, Bosnia, Brazil, Bulgaria, Cambodia, Canada, Chile, China, Colombia, Costa Rica, Czech Republic, Diego Garcia (British Indian Ocean Territories), Ecuador, Egypt, Finland, France, Germany, Guatemala, Honduras, Hong Kong, Iceland, India, Indonesia, Iraq, Ireland, Italy, Japan, Kenya, Laos, Malaysia, Mexico, Mongolia, Morocco, Nepal, The Netherlands, New Zealand, Pakistan, Panama, Portugal, Republic of Korea, Russia, Saudi Arabia, Singapore, South Africa, Spain, Sweden, Switzerland, Tajikistan, Thailand, Tibet, Turkey, United Kingdom, Vietnam, and Zambia.
And can speak the following languages: 
Arabic, Brazilian Portuguese, Bulgarian, Chinese, Chinese (Teochew dialect), English, Farsi, French, German, Hebrew, Hindi, Italian, Japanese, Korean, Lithuanian, Malayalam, Mandarin, Pashto, Portuguese, Russian, Spanish, Swedish, Turkish, and Urdu.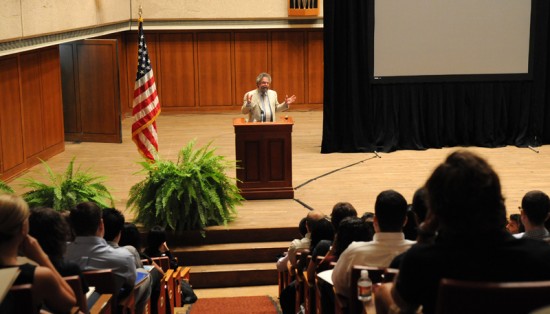 They can play the following musical instruments:
accordion, alto saxophone, autoharp, bagpipes, banjo, baritone, bass guitar, bassoon, cello, clarinet, congas and bata drums, doumbek, drums, erhu, euphonium, flute, french horn, guitar, handbells, harmonica, kazoo, mandolin, marimba, oboe, organ, percussion, piano, recorder, saxophone, tambourine, tenor saxophone, train whistle, trombone, trumpet, tuba, ukulele, viola, violin, and xylophone.
Among their many accomplishments, individual members of the class have:
Helped a philanthropy raise $9.5 million for children suffering from pediatric cancer
Taught kindergarten
Registered seven thousand voters
Run a marathon
Hiked the Grand Canyon rim to floor and back in a single day
Climbed Mount Kilimanjaro
Worked as a community organizer
Attained the rank of sergeant in the United States Marine Corps
Started a boxing club at their university and at a local high school
Won an award for best paper and presentation at the nation's largest undergraduate philosophy conference
Won a three hundred-person poker tournament
Completed an eighty-kilometer trek through the Peruvian Andes
Been the first person in their family to graduate from college
Taught three years in a low-income high school in the Rio Grande Valley
Circumnavigated the globe
Helped to launch a national music-in-schools program
Created a successful clothes drive for the local colonias
Led a seminar on women's health for a recent mothers' home in Nicaragua
Directed a university mariachi group to a third-place finish in an international mariachi competition
Lived out of a car while earning two undergraduate degrees
Earned a PhD in developmental cellular biology
Placed first in age group at two triathlons
Started a summer drop-out prevention program for their community's most at-risk youth, with a 100 percent graduation rate among those students that finished the program
Published short stories
Had a student film screened at the Pacific Film Archive in Berkeley, California
Helped to change the U.S. Embassy in London's policy for reviewing business visas
Learned to read Biblical Greek and Hebrew
Performed a one-man show based on Nicolas Cage's Ghost Rider
Bicycled 2,600 miles from Germany to the Caspian Sea
Worked for a television news channel in New Delhi, India
Ran with the bulls in Pamplona, Spain
Saw the last game played at Yankee Stadium
Represented the U.S. at the 2006 IAAF World Junior Track & Field Championships in Beijing, China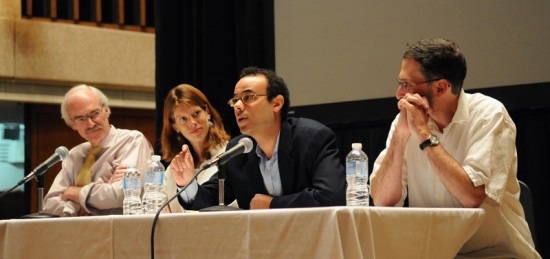 Forty-four percent of the Class of 2014 are female, and the average age of the class is twenty-four. Minority representation is 32 percent. The youngest incoming student is nineteen years old, while the oldest is forty-nine. Class members come from thirty-four different states.
We welcome the newest members of the UT Law community, and wish them success in their studies and beyond.