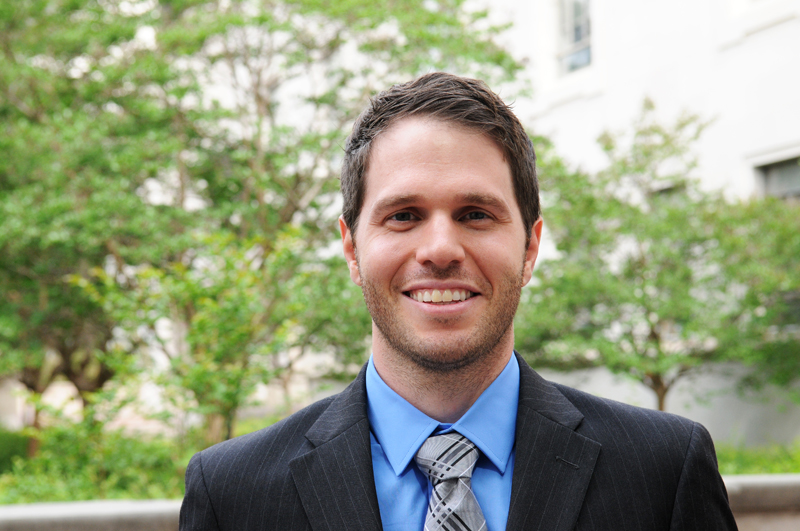 Michael O'Keefe Cowles, '12, awarded UT Law postgraduate fellowship to pursue low-wage worker rights project in the Dallas-Fort Worth region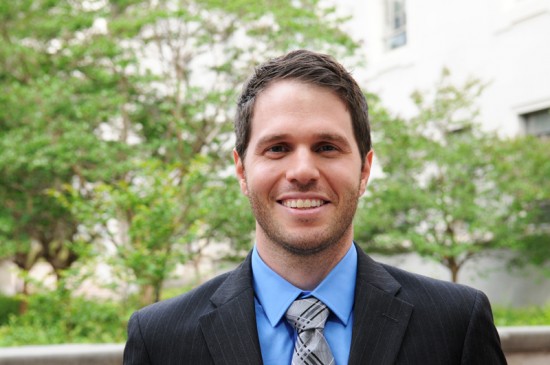 The University of Texas School of Law has awarded the 2012 Julius Glickman Fellowship in Public Interest Law to third-year student Michael O'Keefe Cowles.
The two-year fellowship, funded by Julius Glickman, '66, provides $45,000 per year for full-time legal work on a project sponsored by an existing public-interest legal organization and supervised by a licensed attorney. Recipients are selected by a faculty committee. The Law School's William Wayne Justice Center for Public Interest Law administers the program.
According to Cowles's fellowship proposal, the Dallas-Fort Worth area is the fourth largest metropolitan area in the United States and the largest in the country lacking a basic infrastructure to provide legal aid to low-wage workers. Cowles will work with Legal Aid of North West Texas (LANWT), a Legal Services Corporation–funded legal services program, and with the nonprofit Equal Justice Center (EJC), to begin building that missing legal infrastructure. He will provide direct legal representation to low-wage working men and women, and recruit private employment lawyers to provide pro bono services, launching an innovative collaboration among LANWT, the EJC, and the private bar.
As a law student, Cowles has focused on worker rights and employment law, and he plans to pursue a career in the field. Last summer Cowles worked on employment discrimination cases at the Lawyers' Committee for Civil Rights Under Law in Washington, D.C., and he has spent the past year participating in the Law School's Transnational Worker Rights Clinic and Immigration Clinic. He has also clerked with the ACLU of Texas, the Texas Civil Rights Project, and plaintiffs' attorney Broadus Spivey. Cowles was president of the American Constitution Society's UT student chapter, cofounder of the National Lawyers Guild's UT student chapter, and staff editor of the Texas Journal on Civil Liberties and Civil Rights. Prior to law school he taught with Americorps and worked as a child advocacy specialist with CASA of Travis County.
"Michael has shown extraordinary leadership and commitment to helping increase access to justice, as demonstrated by the potential impact of the project he is undertaking to assist low-wage workers," said Eden Harrington, director of the Justice Center. "The Law School is proud to support Michael's important work through the Julius Glickman Fellowship."
Related link:
The Julius Glickman Fellowship in Public Interest Law
Contact: Eden Harrington, director, William Wayne Justice Center for Public Interest Law, 512-232-7068