As a top U.S. law school, UT Law is deeply involved in multiple international arenas. From its faculty of world-renowned scholars to its alumni practicing international law in the States and abroad, the Law School has a large and expanding international footprint. The international exchange program plays a big role in broadening the horizons of law students and projecting the image of UT Law around the world.
The UT Law Exchange Agreement Program has two main tracks for the student wishing to study abroad: programs to study for a single semester as part of the JD, and full-year LLM programs.
Many different foreign law schools participate in semester-long exchanges with UT Law. Several of these schools offer coursework in English, from the University of Melbourne in Australia to Switzerland's University of Lucerne to Bucerius Law School in Hamburg, Germany. For those law students who already speak Spanish or Portuguese, several more options are available, such as Carlos III University in Spain, Panamerican University in Mexico, and Porto Alegre University in Brazil.
Participating 3Ls can also choose which semester to study abroad, but almost all choose the Fall, as oftentimes the host university does not report spring results until after May graduation, necessitating a summer spent "in absentia" before graduating in August.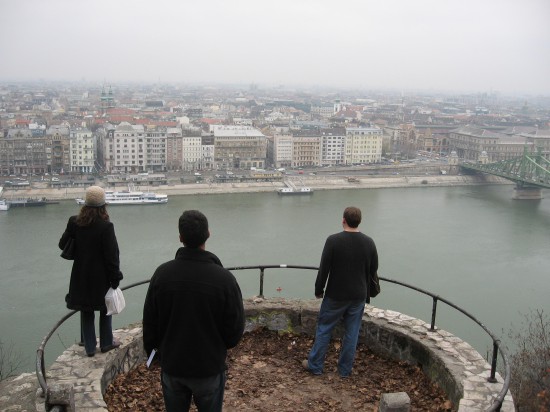 As an exchange program, of course there are incoming students as well. Most of them are undergraduates working on a first degree in law in countries outside of the U.S., usually a Bachelor of Laws, though some are working on a Master of Laws in their home country. The exchanges are all reciprocal, meaning the students come from the same schools the Law School sends its JDs to. There are usually twenty-five to thirty in the fall, and five to ten in the spring, with most students coming for one semester. This regular influx of students from other parts of the world helps enrich the Law School with a global perspective for those JDs not participating in an exchange program but taking classes with foreign students.
The LLM exchange curriculum allows law students to earn the masters of laws degree concurrently with their JDs. The partner law schools are at the University of Nottingham in England and Scotland's University of Edinburgh. Students may earn up to twenty-eight credit hours toward the JD; the program lasts two semesters plus the following summer, when the student remains at the host university and writes a relevant thesis.
Students may earn up to sixteen credit hours toward the JD during a semester abroad. Many students, like Hugo Teste, '04, participated in UT's semester in London and found their paths forever altered. "As my appreciation for London's perspective of the world deepened, so did my determination to maintain that vantage point," he said. "I focused on my classes that had an international focus. Those classes in turn altered my career path from real estate or mediation to international arbitration." Teste is currently an in-house legal counsel for the Finnish company Wartsila, which manufactures and services marine and energy equipment used all around the world.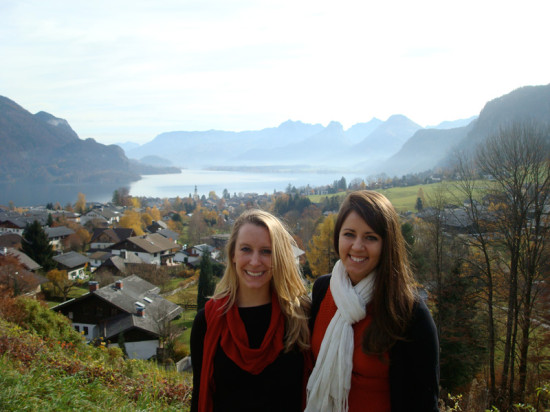 Kartapurkh Khalsa, '06, now an attorney with National Oilwell Varco, studied abroad at the University of Melbourne Law School in Melbourne, Australia. "My career has been focused on international trade compliance, and the global perspectives I gained while on exchange have been valuable," he said.
Sherry Clark, the program's coordinator, also helps law students put together ad hoc programs of international study. When a student comes into her office and wants to study in, say, South Africa, she helps them negotiate a placement with a host institution and integrate it into their coursework so that they can get the proper credit hours and graduate on time.
"I once had a student who wanted to study Israeli law," she said. "It's hard to understand Israeli law if you're not in Israel, so our office helped him gain permission from the university-wide International Oversight Committee and other administrators."
Kassi D. Tallent, '06, now an international arbitration attorney in Washington, D.C., worked in Cambodia on transnational worker rights and interned at the Inter-American Court of Human Rights in Costa Rica—all while still a student at the Law School. "International, transnational and comparative studies defined my experience at UT Law, both through coursework and through opportunities to do hands-on research and work in an international setting," she said "The ability to take advantage of such opportunities is a real asset—not to mention a rare privilege—for law students who wish to pursue international careers."
Professor Michael Sturley, chair of the International Student Programs Committee, said he believes that UT Law students who study abroad play an important role in spreading the word about the quality of the Law School's legal education. "The UT Law students who study abroad are ambassadors for the Law School," he explained. "Their academic work overseas demonstrates that our students are equipped to succeed in any environment."
Sturley also notes that the program maintains a reciprocal balance with foreign law schools and that a steady influx of international exchange students affect world perceptions of UT Law. "Welcoming foreign students to Austin not only enables those students to see first-hand what terrific opportunities are available here but also turns those students into ambassadors for the Law School when they return to their home universities and report on their experiences."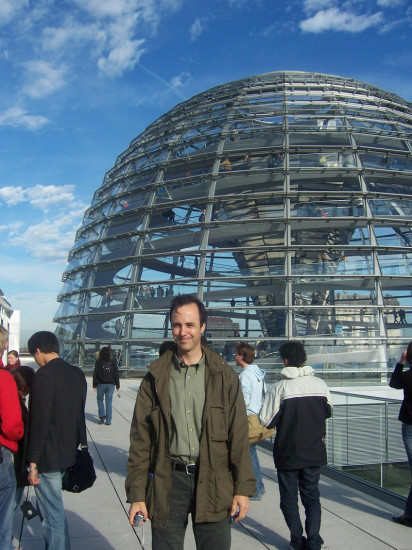 Clark said that study-abroad programs officially started in 1987, when the first contract with an international university was signed. Ad hoc arrangements for international study may have existed before then, but no office existed that coordinated the Law School's efforts in any structured way.
Clark said she is often surprised at how many UT Law students have never studied abroad, either as undergrads or in high school. Many don't even realize that a nod of the head in some cultures might mean something other than yes, or that a simple English word may have an entirely different meaning in another country.
"A simple stroll down Oxford street would not only populate your ears with a dozen different languages, it would also teach you that certain unspoken customs differ between cultures," Teste noted. "Not all cultures walk on the same side of the sidewalk as you do and may have a different concept of personal space."
Culture shock can happen, but it's much better to happen to a law student than a lawyer on the job. Clark strongly encourages international study to Law School students. "The experience helps students so much, and later it can help them have a more global perspective, be better citizens and lawyers, and serve a broader base of clients."
"Without question I attribute my career and the international work that comes with it to the semester abroad and LLM program through UT and Queen Mary," Teste said. Kassi Tallent agreed that much of her career success stems from her study abroad. "Aside from the substantive knowledge I gained from my experiences abroad while at UT Law, I also learned how to approach issues from various different perspectives and how to communicate ideas to an international audience," Tallent said. "Those skills are essential to my career as an investment arbitration practitioner and indeed to any career in the international legal profession.
Clark said that approximately fifteen percent of 3Ls now choose to study abroad, but she—and Sturley—hoped that number will go up. "We want to have solid opportunities available for every student who desires to study abroad, and to be able to offer an equal number of well-qualified students from foreign universities the opportunity to study at the Law School," Sturley said. "Even if a student plans to practice in Texas, the state is deeply connected with the rest of the world. As the world becomes more and more interconnected, international experience is becoming less a specialty and more a necessity for successful practice anywhere."—J. Dale Cannedy