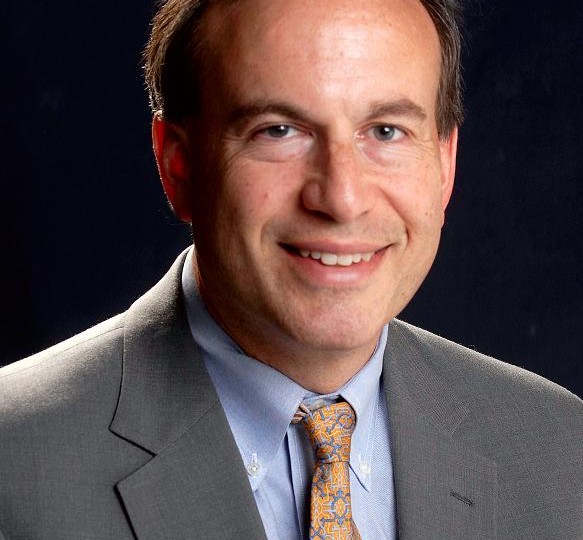 With a grant from the Commonwealth Fund, Professor William Sage charts the new legal landscape of competition in health-care markets
Pundits may argue about the consequences of the 2012 presidential election, but one outcome is clear: the Affordable Care Act (ACA), better known as Obamacare, will be implemented. The American health-care universe is going to change dramatically, and soon.
While many partisans have spent the past two years fighting for or against the ACA in the courts and at the ballot box, Professor William Sage, James R. Dougherty Chair for Faculty Excellence at the Law School, has devoted his energies to preparing the health care industry and the public for the new, post-ACA reality.
Sage, who lectures widely on the implications of ACA, smiles at the popular mythology of the bill's heft and impenetrability. "Not only have I read the entire Act, but I have explained it to well over a hundred audiences," he said. "Using one slide and four visual aids, I can do it in half an hour or less.
"The number one thing I always try to explain to people about the ACA is that it's the first law that has tried to make improvements simultaneously in three areas: health insurance, the delivery of  health care, and the underlying health of individuals and communities," Sage said.
While most public debate has centered on ACA's restructuring of the insurance market—the individual mandate, the outlawing of preexisting-condition exclusions, and the expansion of the Medicaid program—another massive chunk of ACA attempts to make health-care delivery more efficient through well-structured competition. "It's about how you organize health care and create the right incentives so that it ends up being more reliable, more effective, and cheaper than it is today—all of which is absolutely possible," Sage said.
Sage is a veteran of the health-care reform effort. In the early 1990s, as a young JD/MD out of Stanford University, his experience as a hospital intern and resident helped convince him that the nation's health-care system needed to change. As luck would have it, Bill Clinton had just been elected president with what appeared to be a mandate for health-care reform.
"I felt an absolute need to be part of it," Sage said. "I pretty much just showed up in Washington, DC. Through luck and persistence I found my way into the famous—or infamous—Hillary Clinton health-care task force. I ended up in charge of four of the groups working on different aspects of health reform." After the Clinton health-care reform effort fell apart, Sage returned to practicing corporate law in Los Angeles. From there, he taught at Columbia before joining the Law School—and the University of Texas at Austin as Vice Provost of Health Affairs, an administrative post that will be closely involved in the development of a new, Austin-based medical school for UT.
This November, just days before Obama's reelection put the final nail in the coffin of the ACA repeal movement, Sage was awarded a research grant to study the relationship between federal competition policy and health care reform, a subject he first became interested in during the Clinton years. His grantor is the Commonwealth Fund, a New York–based foundation dedicated to identifying practices and formulating solutions to help the U.S. build an effective, affordable, and high-quality health care system. Sage's research project will be titled "Health Reform, Competition Policy, and Emerging Health Care Markets" and will run during calendar year 2013.
"This is an opportunity to help inform policy makers about the work that competition should do in the health-care system of the future," Sage said. His grant is intended to work in concert with another Commonwealth Fund grant awarded to economist Paul Ginsburg of the Center for Studying Health Systems Change in Washington, D.C. Ginsburg will prepare a report on economic competition in the new health-care markets, while Sage will explore legal oversight of that competition.
In particular, Sage's project will consider the role of antitrust law in the health-care system of the future. Since few U.S. industries are regulated as extensively as health insurance and health care under the ACA, this will require a wide-ranging study of precedents and best practices. "Antitrust law, as the Department of Justice and the Federal Trade Commission construe it, has a very rigorous analytic process attached," Sage said. "It's not a process that's designed with regulated industries in mind, especially not industries as comprehensively regulated as health care."
Sage hopes that his research can lead to outcomes that will please partisans on both sides of the recent health-care debates. "Right now there is, as part of the political divide in the country, an ideological division over competition versus regulation," he said. "My belief is that there isn't a clear understanding in that debate of the role regulation has always played in channeling health care competition in particular directions. What the project intends to look at is how competition can generate desirable outcomes in health care against this regulatory backdrop."—Mike Agresta