UT Law Class of 2016 Equal Justice Scholarship Awarded to Kelsey Chapple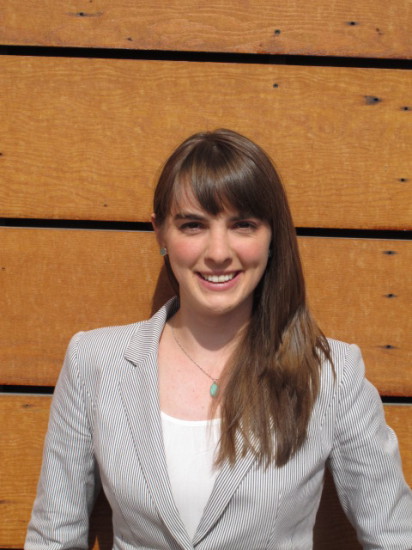 The University of Texas School of Law has awarded the ninth Equal Justice Scholarship to Kelsey Chapple, an incoming first-year law student. The scholarship covers tuition and fees for three years of legal study. Chapple has committed to work for three years on a full-time basis after law school to provide direct legal services to low-income individuals or groups at a nonprofit organization in the U.S.
The Equal Justice Scholarship was established in partnership with the Texas Access to Justice Commission to increase access to justice in Texas. The scholarship's scope has since been expanded to embrace post-graduate work outside Texas.
Chapple graduated magna cum laude from Lewis and Clark College, where she majored in psychology and studio art, and worked as a team leader in college's behavioral health and social psychology lab. Since graduating from college, she has worked in Anchorage, Alaska, as a case manager at a mental health services clinic, as well as a voter engagement specialist for Planned Parenthood Votes Northwest and as a courthouse-based legal advocate for survivors of domestic violence. She is also a committed artist.
"In my time working with victims of domestic violence to navigate the legal system, I have seen first-hand the tremendous impact public interest law can make to ensure that essential needs such as safety are met," Chapple said. "I am incredibly honored both to have the opportunity to contribute to the public interest community and to join the dedicated and accomplished students who have been awarded the Equal Justice Scholarship before me."
Chapple joins current scholars Christopher Larson, '15, and Cassie McCrae, '14. This summer Larson is working for the U.S. Attorney's Office in Los Angeles, and McCrae is working with Midwest Environmental Advocates in Madison, Wis.. The most recent graduate of the program, Erin Gaines, '13, is clerking for U.S. District Judge Gregg Costa of the Southern District of Texas.
"The Law School is pleased to support Kelsey Chapple as our next Equal Justice Scholar," said Eden Harrington, director of the William Wayne Justice Center for Public Interest Law, which administers the scholarship program. "She already has an impressive record of academic achievement and public service, and we look forward to welcoming her to the Law School and Austin communities."
Related links: