Student Life Center Stage During Law Week, Feb. 3 – 8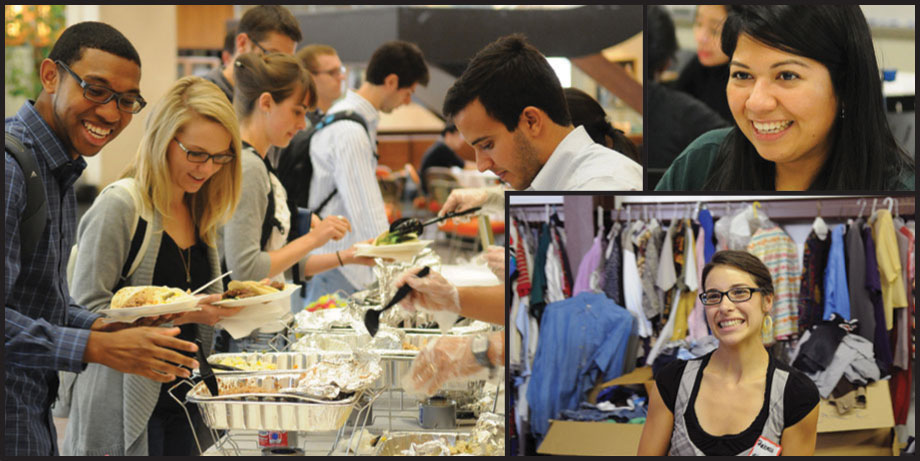 Law Week, The University of Texas School of Law's annual celebration of student life organized by the Student Bar Association (SBA), begins Monday, Feb. 3 and concludes with the popular spring social, Casino Night, on Saturday, Feb. 8. New activities have been added to the week-long program, including additional service and social opportunities for current law students in partnership with the school's Society Program.
Monday through Friday, 10:30 a.m. – 2:30 p.m.:
Society Program book and clothing drive. Donate items of clothing or a book to get your 2014 Law Week T-Shirt. The Society Program will award the Society with the most donations with a prize.
Tag Jurisdiction, a fun game of chase among fellow law students. Winner receives two free tickets to Casino Night.
SBA sells Casino Night tickets in the Atrium.
Monday, Feb. 3: 
10 a.m. – 4 p.m.: Blood Drive at the law school.
11:45 a.m. – 1 p.m.: Meet and Greet with the Deans in the Tom Clark Lounge. Finger food and Tiff's Treats provided. Students, get to know the deans, who work hard to make UT Law a great place to go to law school.
Tuesday, Feb. 4:
11:45 a.m.: "Food for Thought: A Conversation about Health & Wellness in the Legal Profession" featuring speakers from the Dave Nee Foundation, Texas Lawyers Assistance Program and the Counseling and Mental Health Center in the Sheffield Room. RSVP to Allyson Childs, director of student programs, at achilds@law.utexas.edu. Lunch provided for law students.
Wednesday, Feb. 5:
10:30 a.m.: Breakfast with SBA — Free breakfast tacos for law students in the Atrium. First come, first served.
Thursday, Feb. 6:
Bar Review — An evening social event organized by SBA for current law students at Clive Bar.
Saturday, Feb. 8:
9 p.m.: Casino Night — An off campus, formal social event for current law students organized by SBA. Tickets available in advance and at the door.