Civil Rights Summit, Presidents Leave Mark on Campus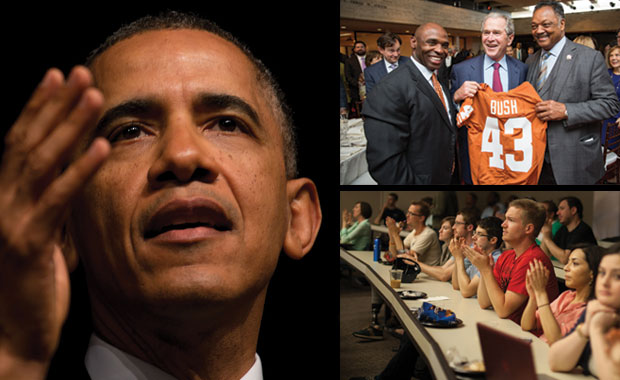 The University of Texas at Austin was at the center of a national conversation on civil rights during the LBJ Presidential Library's Civil Rights Summit April 8-10, 2014. The summit brought four U.S. presidents and a program full of civil rights leaders, scholars and activists to campus to commemorate the 50th anniversary of President Lyndon Baines Johnson signing the Civil Rights Act. UT Law students and faculty participated in discussions on the civil rights issues that persist in America and the world today and seized opportunities to attend summit sessions, keynotes, watch parties and to share their expertise with the media.
All the sessions and keynotes are archived on the LBJ Library YouTube channel.
Press Coverage: