Thurgood Marshall Legal Society Recognized as Best in Southwest by the NBLSA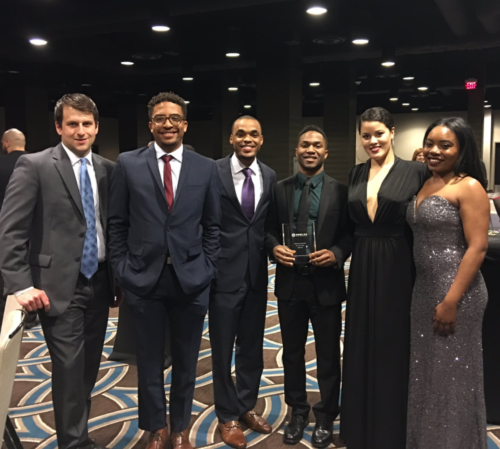 The Southwest Region of the National Black Law Students Association honored Texas Law's chapter, the Thurgood Marshall Legal Society, as "Chapter of the Year" in its category for medium-sized chapters, those with 30 to 50 members. The award, which recognizes a chapter for "exemplary service to its members and local community," was presented at the SWBLSA conference on January 17, 2017, in New Orleans.
Beyond TMLS's local impact at the law school, at the university, and in Austin, the chapter is committed to national initiatives, including a Voter Registration Drive, in which it partnered with CHLSA, the Chicano/Hispanic Law Students Association, to register more than 100 voters ahead of the national elections. 
The next TMLS event at the law school will be a lunchtime seminar on Feb.14 featuring Gary Bledsoe, the President of the Texas NAACP, and a member of the Texas Law Class of '76.