Six of Texas Law's most accomplished and illustrious alumni are being honored this October by the Texas Law Alumni Association and Dean Ward Farnsworth.
Legendary Austin lawyer and civic leader Frank Denius '49 will receive the Association's Award for Lifetime Achievement. Houston-based JoAnn Lee '83, an Assistant General Counsel for Exxon Mobil, will be honored as Outstanding Alumna. Janiece Longoria '79, Chair of the Port of Houston and a University of Texas System Regent, will be recognized as the Distinguished Alumna for Community Service. Daniel Hodge '04, who serves as Gov. Greg Abbott's Chief of Staff, will be named the Association's Outstanding Young Alumnus.
In addition to those awards bestowed by the Alumni Association, Dean Ward Farnsworth will present two awards of his own: Ben Donnell '61 will be named an honorary member of the Order of the Coif, and Kenneth Tekell, Sr. '63 will be presented with a Distinguished Service Award for Achievement in Trial Advocacy.
The awards will be presented at an invitation-only dinner in Austin this October. For information, please contact Lauren Thompson in the Alumni Office at lthompson@law.utexas.edu or 512.232.1533
Read more about these extraordinary awardees below.
Lifetime Achievement Award, Frank Denius '49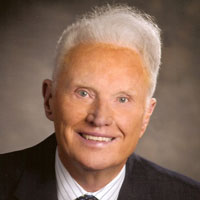 Before Frank Denius arrived at the University of Texas and earned degrees in business and law, he was one of America's most highly decorated World War II veterans. Mr. Denius received four Silver Stars and two Purple Hearts for his service and leadership in the European Theater and as a member of the invasion of Normandy on D-Day. When Pfc. Denius first saw combat, at Omaha Beach on June 7, 1944, he was just 19 years old.
The Athens, Texas, native returned home after the war, enrolling in The University of Texas at Austin in October 1945 at the age of 20. He received his law degree in 1949 and began practicing in the state capitol. Denius soon developed a reputation as one of Texas' premier lawyers and civic leaders.
He practiced law for many years with the Austin firm Clark, Thomas, Harris, Denius & Winters, and still serves today as president of the Cain Foundation. Mr. Denius also served as Chairman and Director of the Board, Emeritus, for the Southern Union Company and served as a Director of J.P. Morgan/Chase for many years.
Mr. Denius's notable deeds as a benefactor and booster for The University of Texas at Austin are too numerous to list easily, but he is perhaps best known for his early advocacy for a medical school in Austin, beginning in the mid-1950s. Without his steady and ceaseless efforts, UT Dell Medical School would not be a reality today.
Frank Denius has also been a lifelong supporter of the School of Law—and, indeed, nearly every part of the university—both individually and through the Cain Foundation. He has served in various leadership positions with the Texas Exes, including as President, and was recognized by them as a Distinguished Alumnus in 1991.
Many of Frank Denius's contributions of time, money, and great ideas have been made quietly and unseen by those who benefitted most from his generosity. That said, he may be the most visible of UT football fans. As former coach Mack Brown liked to say, "Frank has been to more practices than I have."
Outstanding Alumna, JoAnn Lee '83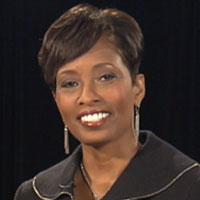 Lee, Assistant General Counsel, Litigation, Exxon Mobil Corporation, is a member of the Law Department Management Committee and leads the Litigation Team.    Her responsibilities include oversight of the company's portfolio of global litigation and arbitration in a manner that protects the interests of the company and its shareholders.  She is responsible for the recruitment, supervision, and development of In-house Litigation counsel and support staff as well as the selection and stewardship of outside law firms retained to represent the company in lawsuits and arbitrations.
During her tenure with ExxonMobil, Ms. Lee has served in various management positions within the Law Department.  These positions include: Chief Attorney, Commercial, Exxon Mobil Chemical Company; Chief Attorney, Labor, Employment and Special Services Group; and Coordinator of the Employment and Tort Litigation teams.  She began her ExxonMobil career as a trial attorney and worked on several dockets including the Tort, Commercial, Environmental, and Employment Litigation teams.  Prior to her employment with ExxonMobil, Ms. Lee served as a Trial Attorney for Union Pacific Railroad Company and as a Chief Prosecutor in the Harris County District Attorney's Office.
Ms. Lee is a member of several organizations including the Executive Leadership Council, Chief Litigation Counsel Association, Texas Bar Foundation and serves on the Advisory Boards of Corporate Counsel Women of Color and Texas Executive Women, co-chaired the Institute for Energy Law's 2015 and 2016 Energy Litigation Conferences.  She has also served on State Bar of Texas committees including the Minority Corporate Counsel Steering Committee and Grievance Committees.  Ms. Lee has volunteered with several nonprofit organizations including Habitat for Humanity, Interfaith Ministries, SPCA, Big Brothers and Big Sisters, Brentwood Baptist Church and served on the boards of organizations such as the Houston Area Women's Center and Family Services of Greater Houston.
Ms. Lee has received several honors including the 2013 University of Texas at Arlington Distinguished Alumni Award, the 2014 Chambers Women in Law Award for Outstanding Contribution in Gender Diversity, one of Savoy Magazine's Most Influential Black Lawyers in 2015, and received a 2016 Texas Lawyer Women in Energy Award.
Ms. Lee received a Bachelor of Arts degree from the University of Texas at Arlington and a Juris Doctorate from the University of Texas School of Law.
Distinguished Alumna for Community Service, Janiece Longoria '79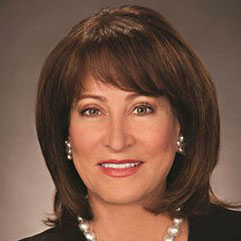 Janiece Longoria is Chair of the Port of Houston and a University of Texas System Regent.
She was unanimously appointed to her current role at the Port of Houston on January 8, 2013. It is one of the most productive ports in the nation. She also chairs the Port Commission's Audit Committee and serves on the Governance Committee and Pension and Benefits Committee. Ms. Longoria created the Chairman's Citizens Advisory Council to foster open communication between communities in and around the Port of Houston and the Port Commission.
Longoria was appointed by Gov. Greg Abbott in January to The University of Texas System Board of Regents for a six-year term. She previously served as a Regent for the University of Texas System from 2008 through 2011. She is active as well on other non-profit boards including the Texas Medical Center, and on the Executive Committee of the Greater Houston Partnership. After her appointment to the Board of Regents she resigned from her long-standing service to the UT Law School Foundation Board of Trustees, and from the UT M.D. Anderson Board of Visitors. She is also on the board of two public companies, CenterPoint Energy, Inc. and Superior Energy Services, Inc., both based in Houston.  Ms. Longoria is a Founder of the Center for Women in Law and the Kay Bailey Hutchison Center for Energy, Law and Business, both at at the University of Texas School of Law.
Ms. Longoria has received numerous honors and recognitions for her community, industry,  and board service, including the 2017 Maritime Person of the Year from the Houston Port Bureau, the Distinguished Alumnus Award from the University of Texas, the President's Citation from the University of Texas, the Sandra Day O'Connor Award for Board Excellence, the Female Executive of the Year Award from the Houston Hispanic Chamber of Commerce (2010), and has been recognized as a "breakthrough woman" and was inducted into the Hall of Fame by the Greater Houston Women's Chamber of Commerce. She has received other recognitions for service and philanthropy too numerous to mention.
Outstanding Young Alumnus, Daniel Hodge '04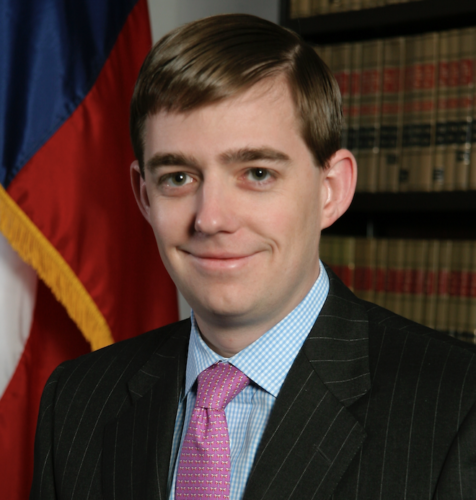 Governor Greg Abbott appointed Daniel Hodge as Chief of Staff at the Governor's Office on January 20, 2015. Prior to his appointment as Chief of Staff, Hodge served as First Assistant Attorney General at the Texas Attorney General's Office, where he was responsible for overseeing day-to-day operations at the more than 4,000-employee agency. A graduate of Davidson College and the University of Texas Law School, Hodge is a native Texan who grew up in Fort Worth but has lived in Austin since he first went to work for Governor Abbott in 2001.
Honorary Order of the Coif, Ben A. Donnell '61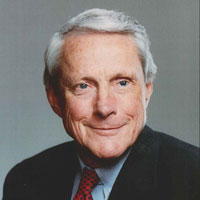 Ben A. Donnell is a native of Wichita Falls, Texas.  He and his wife, Elinor, have been residents of Corpus Christi since 1962.  Donnell received both his Bachelor of Business Administration (1959) and Juris Doctorate (1961) from The University of Texas.
Donnell is the founder and President of the law firm of Donnell, Abernethy and Kieschnick, P.C.  His legal career began as a briefing attorney for the Texas Supreme Court.  He is Board Certified in Civil Trial Law and is admitted to practice before all the courts of the State of Texas as well as the U.S. District Courts for the Southern and Western Districts of Texas, the Fifth Circuit Court of Appeals and the United States Supreme Court.  He is a member of the American Health Lawyers Association, Texas Association of Defense Counsel, American Board of Trial Advocates and has been named a Super Lawyer by Texas Monthly from 2004 through 2017.
While an undergraduate, he was elected to membership in the Texas Cowboys.  Following graduation, he remained active in UT affairs.  He is a member of The University of Texas Development Board, member and former chair of The University of Texas Chancellors Council Executive Committee and a former member of The University of Texas Foundation.  In 1994, he and his wife, also a UT graduate, endowed the Ben A. Donnell Endowed Presidential Scholarship in Law.
Long active in civic affairs, he is a current member and former Chair of the Board of Directors of CHRISTUS Spohn Health System and serves on the Board of Visitors of M.D. Anderson Cancer Center.  He and his wife are Co-Chairs of the Texas State Aquarium's ongoing $50,000,000 capital fund campaign. Donnell has served on the Boards of Mary McCloud Bethune Nursery, Youth City, Corpus Christi Bar Association, Corpus Christi Chamber of Commerce and the Rotary Club.  He served the City of Corpus Christi as a member and as Chair of the Zoning and Planning Commission.  He was on the initial Board of Directors of the Regional Transit Authority.
Donnell was named King Alonso LXII in the 2015 Corpus Christi Buccaneer Days.  A member of the Church of the Good Shepherd, Episcopal, Donnell has twice served as its Chancellor.  He is a member of the Corpus Christi Yacht Club and the Corpus Christi Country Club.
He and Elinor have two daughters, Allison Donnell [David] Mantor, and Amy Donnell [Tod] Greenwood, both of Houston, and five grandchildren.
Distinguished Service Award for Achievement in Trial Advocacy, Kenneth Tekell, Sr. '63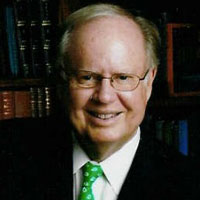 Kenneth Tekell has been a licensed trial lawyer for over fifty years. He formed the Houston office of Tekell, Book, Matthews & Limmer, L.L.P. in 1966. During his career with the firm, he has tried over 250 jury cases in state and federal courts.
Mr. Tekell has gained extensive experience defending legal malpractice, personal injury, products liability, and death claims. He has also represented numerous pharmaceutical and medical implant companies. He has tried lawsuits defending energy companies in plant explosions and major accidents at facilities throughout Texas.
Mr. Tekell has been recognized as one of the Best Lawyers in Texas for legal malpractice defense and personal injury defense. He is a Fellow of the American College of Trial Lawyers, the International Academy of Trial Lawyers, and the International Society of Barristers. He is a member of the International Association of Defense Counsel and a Diplomate of the American Board of Trial Advocates. He is currently expanding his practice to include arbitrations, both as an advocate and an arbitrator. He is certified in advanced arbitration skills.
Mr. Tekell is a native of Corsicana, Texas.  He attended UT Austin for undergraduate school and graduated from The University of Texas School of Law in 1963. His wife of 54 years, Meredith James Tekell, and all three of their children are graduates of the University of Texas.