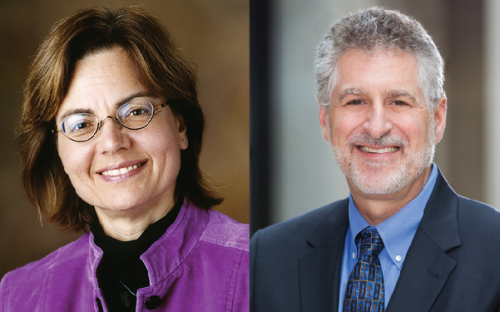 Is the Price Right? An Empirical Study of Fee-Setting in Securities Class Actions, an article by Professors Lynn Baker and Charles Silver, and co-author Michael Perino, of St. John's University School of Law, was named one of the ten best articles on corporate and securities law in 2016 by the Corporate Practice Commentator.  The article, which appeared in the Columbia Law Review, had profound implications for the marketplace of class action lawsuits, as we covered in this space at the time of its publication.
The "Top 10" list, which was announced by Robert B. Thompson, editor of the Corporate Practice Commentator and a law professor at Georgetown Law School, was chosen by academic teachers of corporate and securities law from nearly 500 titles published in legal journals last year. The full list can be found at Prof. Thompson's website.
Prof. Baker, the Frederick M. Baron Chair in Law, and Prof. Silver, who holds the Roy W. and Eugenia C. McDonald Endowed Chair in Civil Procedure, are the co-directors of the Center on Lawyers, Civil Justice and the Media, which focuses on rigorous empirical studies of civil litigation and related subjects. Since the publication of "Is the Price Right?" Prof. Baker has published Aggregate Settlements and Attorney Liability: The Evolving Landscape in the Hofstra Law Review and Mass Torts and the Pursuit of Ethical Finality in the Fordham Law Review. Prof. Silver published The Treatment of Insurers' Defense-Related Responsibilities in the Principles of the Law of Liability Insurance: A Critique in the Rutgers University Law Review and has authored numerous op-eds on a variety of topics in Texas and national outlets.