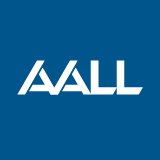 Texas Law tends to be as quiet as a library during the summer, while students and faculty alike travel the country for work, research and relaxation. This Thursday, though, that library quiet will be broken—by a group of librarians, no less!
The American Association of Law Libraries is descending upon Austin, and the Tarlton Law Library, for its 110th Annual Meeting and Conference. Over 2200 attendees are expected, including many Texas Law alumni and other Longhorns. Barbara Bintliff, the Joseph C. Hutcheson Professor in Law and the Director of the Tarlton Law Library/Jamail Center for Legal Research, will be chairing the numerous local arrangements along with Tarlton's Deputy Director, Jane O'Connell.
Among the highlights of the conference will be Keynote speaker Bryan Stevenson, founder and executive director of the Equal Justice Initiative and author of the bestselling book Just Mercy. Stevenson will share his experiences defending some of America's most rejected and marginalized people, recounting stories of heartbreak and encouragement.
"We are thrilled that the AALL is bringing this major event to Austin, and proud that we get to show off the law school and the Tarlton Law Library," said Bintliff.