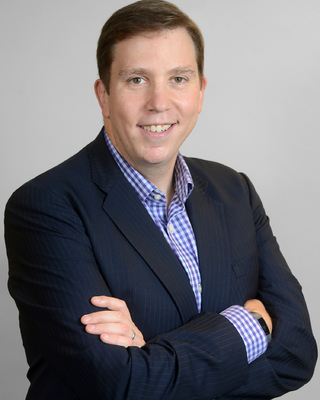 Most appellate advocates work their way up the courts. They start with small appeals in nearby tribunals and gradually build toward the argument of major cases in courts of last resort. Prof. Stephen I. Vladeck is doing it differently. He will deliver the first oral argument of his career on January 16—in the United States Supreme Court.
Vladeck leads a team of lawyers questioning the legality of military officers serving simultaneously as military and civilian judges. His clients are members of the military who were court-martialed. Their convictions were reviewed by military Courts of Criminal Appeals. Their appellate panels included judges who were also serving on the United States Court of Military Commission Review (CMCR)—the court Congress created to hear appeals from the Guantánamo military commissions.
Vladeck and his co-counsel argue that this dual officeholding violates federal law—specifically an 1870 statute that prevents military officers from being appointed to civil positions (like Cabinet secretaries) without Congress's authorization. Their position is that, once those judges began to serve on the CMCR, they had to either resign or be terminated from their military service, which in turn disqualified them from hearing the appeals of Vladeck's clients.
The case raises many intricacies of statutory and constitutional interpretation. Prof. Vladeck is a nationally recognized authority on the federal courts, and is often sought out for his take on questions in that field. He also teaches classes specifically on the military justice system, making this case an ideal fit to his expertise. "Arguing before the Court is something I've always dreamed of doing, but it's that much more exciting to have such an opportunity in a case that dovetails so richly with my academic work," said Vladeck.
Vladeck describes the case as presenting the reverse side of some legal issues that are more familiar to most lawyers. "Our Constitution establishes the principle of civilian control of the military. I'm focused on a less noticed, closely related principle: that the military should not be involved in civilian affairs," he said. "It's an auspicious moment to study these issues." Adding to the intrigue, it's also the first time in 21 years that the Justices will hear a case brought by servicemembers.
The dean of the Law School, Ward Farnsworth, described Prof. Vladeck as the perfect choice as advocate for the petitioners. "Steve is one of the most brilliant members of our faculty, and a national leader on questions involving the Constitution and the courts," he said. "Nobody else in the country would be as well-suited to argue this case."
Farnsworth also commented on the extraordinary occasion the case presents for Vladeck's first oral argument. "In effect, the first pitch of Steve's career will be thrown in a World Series game. It won't be his last one. He is one of the most energetic legal scholars in the country, and is likely to be arguing big cases for many years to come."
The cases, Dalmazzi, Cox, and Ortiz et al. v. United States, will be argued on the morning of Tuesday, January 16.