Prof. John Robertson Remembered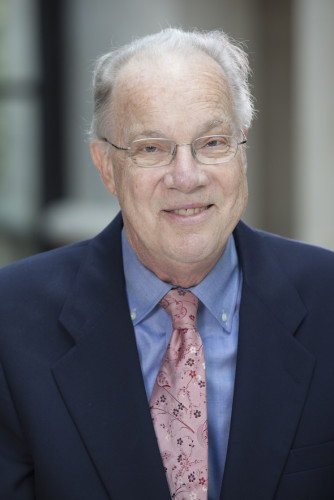 Members of the law school community, along with family, friends, and former colleagues, gathered in the Eidman Courtroom on the afternoon of Friday, November 17, to remember Prof. John A. Robertson, who passed away last summer after a brief illness. Robertson was a beloved member of our faculty for over thirty-five years.
"John was an important intellectual leader in his field, a wonderful citizen of the University, and a great friend," said Ward Farnsworth, Dean of the School of Law.  "His qualities of mind, character, and judgment were rare.  He was regarded with admiration and affection by everyone who knew him, and will be missed by all of us."
Please read Prof. Robertson's obituary on the law school website here. You can view a recording of his memorial service here.