Addison '76 Appointed to KPMG U.S. Board of Directors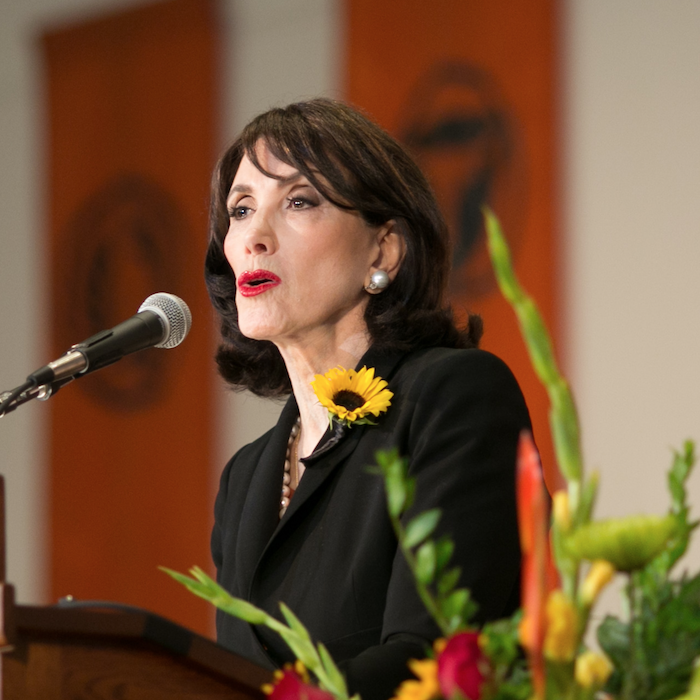 Law School Foundation Trustee Linda L. Addison '76 has been appointed to the U.S. Board of Directors of KPMG, LLP, the audit, tax, and advisory firm. She will serve as one of the board's two independent directors.
Addison, who is the immediate past U.S. Managing Partner of Norton Rose Fulbright, has long been a highly sought after advisor and member of corporate and non-profit boards. In addition to her ongoing service to the Board of Trustees of the Law School Foundation and her new role at KPMG, she sits on the Board of Torchmark Corporation, an S&P 500 company. She is also a Founding Member of the Center for Women in Law.
"I am honored to join the U.S. Board of KPMG, a renowned firm with a rich 120-year history," said Addison upon the announcement of her appointment. "I look forward to working shoulder-to-shoulder with the firm's leadership to help shape the next 100 years of its history."
Addison has received virtually every distinction the University of Texas at Austin and the Law School can bestow. She was named an Outstanding Alumna by the Law School Alumni Association in 2008, and, in 2013, received the coveted orange jacket from the Texas Exes and the University of Texas as a Distinguished Alumna. In 2015, she received the university's highest honor, the Presidential Citation, presented to her by the law school's former dean, and then-UT Austin President, Bill Powers.
Addison is a double Longhorn. She was a Plan II Honors Program graduate in 1973 and received her J.D. in 1976. She was the first ever female managing editor of the Texas Law Review. In May 2018, she delivered a rousing commencement address at the law school's annual Sunflower Ceremony.