Sandra Phillips Rogers '91 Named Chief Diversity Officer at Toyota North America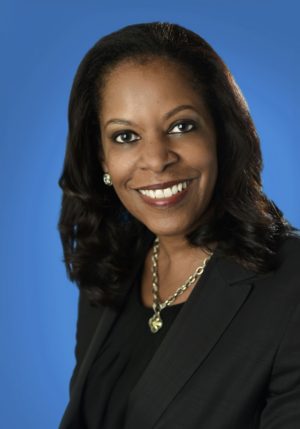 Sandra Phillips Rogers '91 has recently taken on a new role at Toyota Motor North America. In addition to her titles of Chief Legal Officer, General Counsel, Group Vice President, and Corporate Secretary, the legal powerhouse is now TMNA's Chief Diversity Officer.
"I'm honored to be named Chief Diversity Officer and excited to take on the important responsibility of further strengthening Toyota's social innovation efforts, especially around diversity and inclusion," Rogers said of her new role. "Ultimately, if Toyota wants to create effective mobility solutions for today and tomorrow, we need to reflect the communities where we live and work and the customers we serve.  We see bringing together diverse people and ideas, both within our workplace and in the community, as mission-critical to our business and our role in society as a whole. "
Rogers heads the department providing legal services for the Toyota's North America affiliate companies, providing strategic direction on legal and business issues while serving on numerous committees and boards of directors. She is a member of Toyota's Global Leadership Team, comprised of senior executives who are positioned to take global leadership roles, and has managed high-profile cross-border transactions, start-up formation for artificial intelligence, trade compliance, litigation, and anti-bribery. She also provides strategic guidance in areas such as cybersecurity, privacy, government and regulatory investigations, intellectual property, among others.
"Sandra has truly a remarkable intellect, exceptional business savvy, and the drive of a leader and a mentor to pursue excellence not only in all that she does but to inspire it in those around her," said Liz Hilton '90, Executive Director of Alumni Relations & Development. "She's a distinguished alumna of Texas Law. We're proud and grateful to have her leadership as a Trustee of our Law School Foundation."
Rogers is a founding member of and serves on the Executive Committee for the Center for Women in Law at the University of Texas School of Law, which is devoted to the success of all women in law. Last October, Rogers was honored with the law school Alumni Association's Outstanding Alumna Award, an award created to recognize a graduate who has made outstanding contributions to his or her chosen profession and to society as a whole. Past winners include law school luminaries such as S. Jack Balagia Jr., Linda L. Addison, Ronald Krist, Harry M. Reasoner, Joseph D. Jamail, The Hon. Kay Bailey Hutchison, and Dean W. Page Keeton.
Learn more about this truly outstanding alumna by watching this video tribute from the 2018 Alumni Awards: