A National Championship for Texas Law in Costello Competition
Texas Law 3Ls Victoria Fazzino, Jensen Martinez, and Zachary Dwyer got their Super Bowl celebrations started early on Sunday when they were named the national champions of the 13th Annual John L. Costello National Criminal Law Trial Advocacy Competition, hosted by George Mason University's Antonin Scalia Law School.
"We were proud to represent Texas Law," said the winners in a joint statement. "And proud to use the skills we have learned during our time in law school to get another Costello win for Texas!"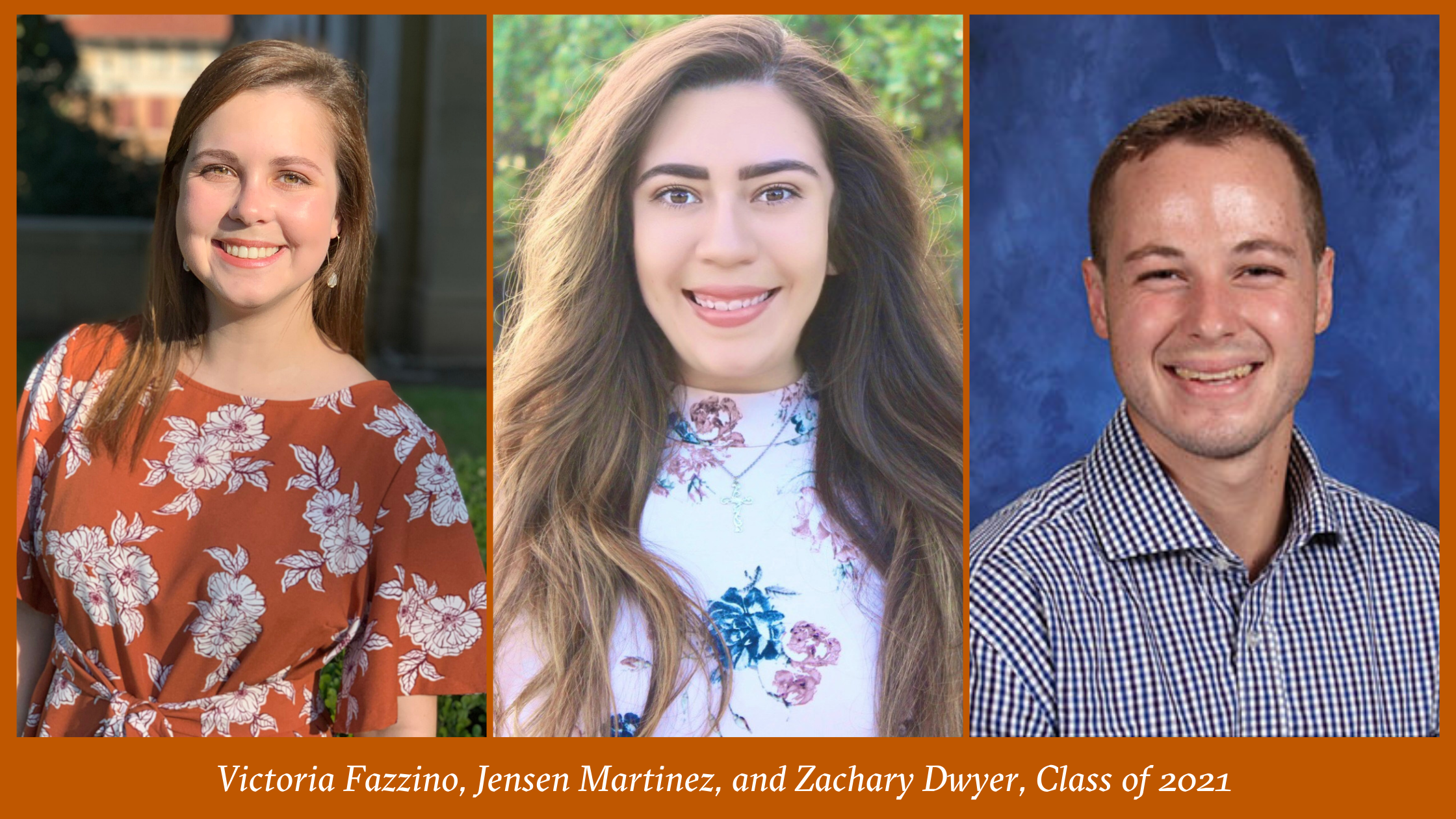 Fazzino and Martinez were advocates in the competition; Dwyer was the witness.
The team defeated Mercer University and Michigan in the preliminary rounds, and Emory in the quarterfinals. They then had to overcome Case Western twice, in both the semifinals and the final round.
The victory was especially sweet for the team's co-coach Lauren Aldredge '11, who won this same competition ten years ago as a 3L. "Victoria, Jensen, and Zach were amazing advocates and a credit to the advocacy program at UT," said Aldredge.
Another notable Texas Law connection to this year's Costello Competition was the renaming of one of the event's signature awards as The Jay Adkins Best Oral Advocate Award, after the late Jay Adkins '82. Adkins was a longtime trial advocacy coach at Texas Law, and coached two Costello Competition national championship teams, in 2011 and 2013.
That connection was deeply meaningful to Aldredge, a member of the 2011 championship team. "I am honored to continue Jay's legacy by mentoring law students," she said. "Watching them win this tournament the same year that Jay was honored is one of the biggest professional and personal highlights of my life."
This year's competition was also a homecoming of sorts for Aldredge's fellow coach, Carl Guthrie '17, who competed as a 3L (also under the coaching direction of Adkins). That year, Guthrie won Texas Law's Neimann Cup for Outstanding Achievement in Advocacy.
Another group of Texas Law students will be in competition later this week in the Texas Young Lawyers Association's National Trial Competition, which the Law School is co-hosting with Houston's Texas Southern University – Thurgood Marshall School of Law. That regional competition begins February 11 with the top two finishers advancing to the national finals later this spring.