Longhorns Helping Longhorns: Texas Law Rises to the Occasion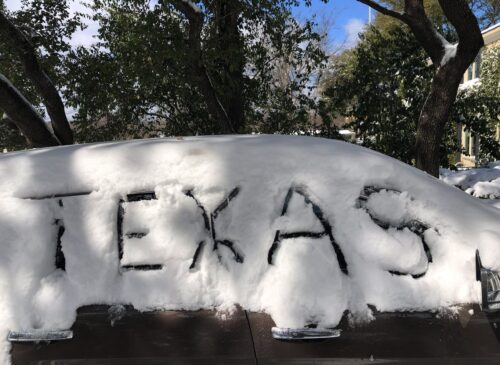 Last month's historic Winter Storm Uri plunged millions of Texans into dangerous, emergency situations, with widespread power outages and water service interruptions. At one point, 45% of Austin was without power, leaving hundreds of thousands of Travis County residents without heat during sustained single-digit temperatures. Making matters worse, the record stretch of sub-freezing weather combined with heavy snow and ice storms left roads impassable, making it difficult to leave unsafe conditions even if refuge could be found.
In the midst of this chaos there was a bright spot: Where Texas law students, faculty, and staff were suffering through these conditions, there were other members of our community—those fortunate enough to keep their power or to have it come back early—who created a network of support, supplies, and shelter.
Students, for example, jumped into group chats to identify who was in need and who could offer a safe, heated place to stay. Dozens of students were able to find a warm roof over the heads to ride out the storm. 2L Angelina Bishman was one such student in need. "I'm so grateful to Laura (Kherkher, also a 2L). She didn't just take me in, she also welcomed my partner and my 80-pound dog! When we were getting pretty desperate for a place to warm up, charge our devices, and heat up some food, Laura was there for us."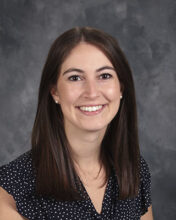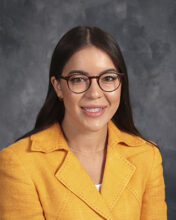 Ms. Bishman was able to return the favor quickly. "In an unfortunate twist of events, the day Angelina's power came back, my apartment flooded," recalled Ms. Kherkher. "The roles were reversed for a few days!"
The powerful example of students rallying around one another meant a lot to 1L Allison Fink. "I'm so grateful for the Texas Law community," she said. "I lost power as soon as the storm hit and went through several days of using the car to get warm and get some power. Four of my classmates were in touch directly to offer a place to say, or to make use of their homes. And that's not including the GroupMe chats offering a place for anyone who needed."
Though Fink and her husband eventually found a hotel to stay in, the rapid response of her fellow students and the open arms of people she didn't know well were inspiring. "I can't remember the last time I had a community of people willing to help me like this. It was a ray of hope in the storm and the pandemic."
Students didn't stop at helping one another. When 1L Mary Jones learned her Alumni Mentor, Amy Mitchell '80, was still without power five days after the initial outages began, she made a trip to Costco and personally delivered eggs, pasta, shelf-stable milk, and fresh produce to Mitchell's home. "Can I make a nomination for Mentee of the Year?" enthused Mitchell. "I'm blown away by Mary's kindness."
Faculty and staff weren't spared from the storm's impact, nor from the impulse to help others in need.
On their third day with no power or heat, Prof. Karen Engle and her partner, Ana Almaguel, who works for Travis County Health and Human Services, decided to head to the law school itself to warm up and charge their devices. As they were leaving, they received a call from fellow law professor Jordan Steiker and his spouse, Prof. Lori Holleran Steiker of UT's School of Social Work. The Steikers had power and wanted Engle and Almaguel to take advantage of it.
"Jordan and Lori were incredibly generous, ensuring that we were comfortable, even while following COVID protocols. It was great to have a chance to visit with them and also to be warm!," said Engle. "That move was also vital for Ana, who was working throughout the crisis, on the crisis response."
No less fortunate was Prof. Willy Forbath who, with his wife Judith Coffin, Professor of History, was able to decamp to the home of Prof. Sandy Levinson and his wife, the author Cynthia Levinson. "It was really a pleasure, in every way. No exceptional act of kindness at all," said Levinson, with a modesty common to those who opened their homes to friends and colleagues in need.
One faculty member even took in their faculty assistant for the better part of a week, as the staffer dealt with power loss and flooding. But the faculty member wishes to remain anonymous. "It was the least we could do to be of a little help."
Another form of support came in the form free meals provided through local restaurants and shelters. Prof. Richard Albert was one of those who leaned into this opportunity, pre-paying for over 160 breakfast tacos at The Taco Joint, just two blocks north of campus. With so many unable to store or prepare food in their homes, this gift was most welcome.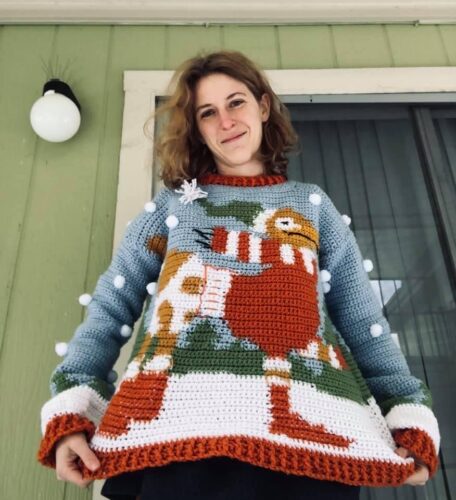 The most lighthearted winter storm story undoubtedly belongs to Erin Lyle '21, who managed to stay warm in her handmade Peregrinus sweater, pictured here. The crafty 3L saw the illustrated sweater on the law school's annual holiday card—created by artist Jeff Crosby—and knew she had to have one, so she created the pattern and got to work. There's already talk of commissioning a limited run of the sweaters for next winter.
"It was a rough week, but one marked by many cases of students, faculty, and staff taking care of each other. For all of this I was deeply grateful," observed Dean Ward Farnsworth. "Nothing makes me more proud than that: humanity in moments of the greatest need."