Supreme Court Clinic Teams Up with Public-Interest Alumni to Advocate for Healthcare Access
As the country was reeling from the COVID-19 pandemic, the U.S. Supreme Court in December 2020 granted certiorari in Becerra v. Gresham and Arkansas v. Gresham, two consolidated cases concerning work requirements for adult beneficiaries of Medicaid in Arkansas and New Hampshire. The 2018 policy change that approved those states' work programs resulted in roughly one of four eligible recipients losing coverage in Arkansas; New Hampshire's policy was halted by the pandemic.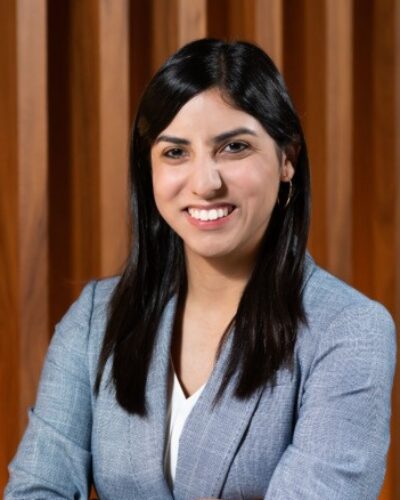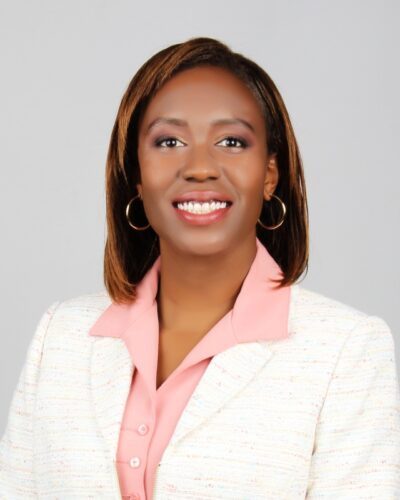 Texas Law's Supreme Court Clinic knew that a former clinic student, Kassandra Gonzalez '19, now worked with Texas Legal Services Center's Medical-Legal Partnerships (TLSC MLPs), which would have a useful perspective on the case. Gonzalez in turn connected the clinic with another Texas Law alumna, Keegan Warren-Clem '12, who not only is a Managing Attorney and founding director of TLSC MLPs, but also is an adjunct health-law professor at both Texas Law and the McCombs School of Business, as well as a 2020 National Academy of Medicine Emerging Leader in Health and Medicine. The clinic, Gonzalez, and Warren-Clem decided to partner as co-counsel representing the TLSC MLPs as amici curiae in the Gresham cases.
This type of project was familiar to Gonzalez, who had researched and drafted amicus briefs while a student (and returning advanced-clinic student) in the Supreme Court Clinic. The clinic provides law students with the opportunity to practice at the highest level, working on pending cases before the U.S. Supreme Court on a range of projects that include petitions for writs of certiorari, merits briefs, moot courts for advocates in cases scheduled for argument, and amicus briefs like the collaborative Gresham brief on behalf of the TLSC MLPs. For Gonzalez, the opportunity to file a Supreme Court brief as an attorney of record on a subject about which she is passionate was particularly exciting. She had pursued a post-graduate Equal Justice Works Fellowship to address structural determinants of health as part of the delivery of healthcare through direct legal services and population-level health advocacy. And now she was partnering with her fellowship supervisor, Warren-Clem, and former clinic professors Erin Busby, Lisa Eskow, and Michael Sturley, to provide the Supreme Court with a real-world perspective on impediments to healthcare access like the administrative burdens imposed by the Arkansas and New Hampshire programs at issue in Gresham.
"It's rewarding to see how things come full circle," Gonzalez explained. "As a clinic student, I didn't anticipate that I would be on record as an attorney for a clinic amicus brief—at least not any time soon. My Clinic experience as a law student and my Equal Justice Works Fellowship program have enabled me to advocate for healthcare access at the federal level."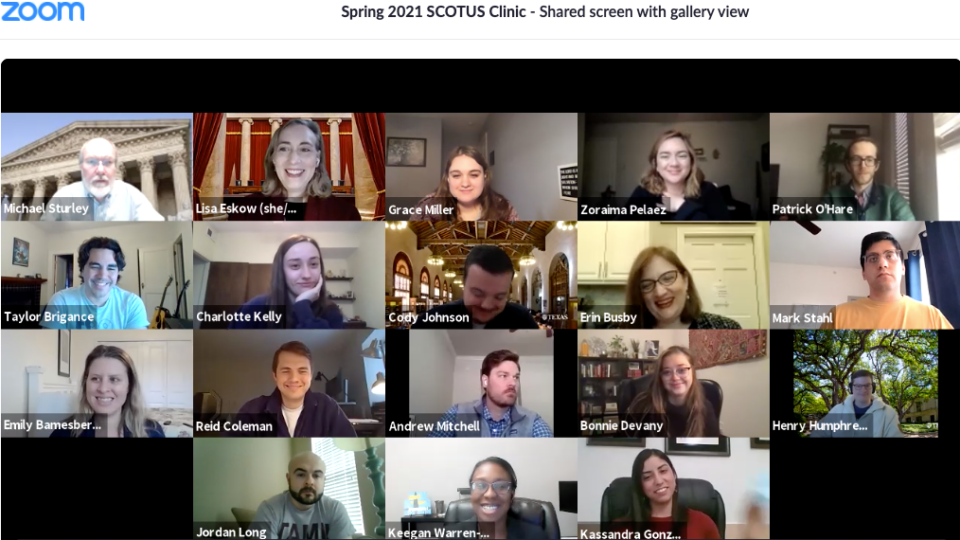 In their MLP work, Gonzalez and Warren-Clem have witnessed first-hand how the pandemic has disproportionately impacted vulnerable communities and how it has contributed to the civil-justice gap. Both work collaboratively with healthcare providers—like Gresham amici People's Community Clinic and Texas Health Action—within the clinical setting to improve health outcomes for their patient-clients through legal interventions.
Time and again, they have seen how administrative obstacles unrelated to proof of eligibility impede access to care. And the amicus brief created an opportunity to use their experience, along with narratives from TLSC MLP clinicians, to show the Supreme Court how the types of work requirements imposed by Arkansas and New Hampshire create another layer of administrative burdens for vulnerable persons, the vast majority of whom already work. In fact, a whopping 94% of affected Medicaid beneficiaries in Arkansas already work or have been found disabled by the Social Security Administration and thus unable to work; but the program's reporting requirements caused loss of access to medical care for which those individuals otherwise were eligible.
Although the federal government's opening brief was filed by the Trump administration, the Biden administration took over the case in January 2021 and changed course, asking the Court to halt proceedings, vacate the lower court's decisions, and remand for the Secretary of Health and Human Services "to determine the appropriate path forward." On April 5, 2021, the Court issued an order holding the cases in abeyance pending the Court's further review.
The clinic's amicus brief on behalf of Texas MLPs remains before the Court and can be viewed online.