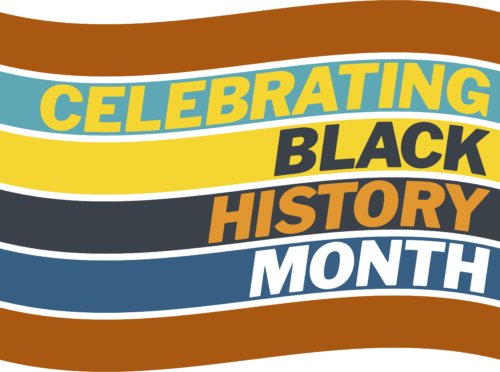 During Black History Month, we recognize the excellence and achievements of Texas Law alumni who are impacting society in Texas and around the world. Read to learn more about some of our exceptional alumni who started here and are now changing the world.
Ashton Cumberbatch '82
Ashton Cumberbatch specializes in labor and employment law and currently works as special counsel for McGinnis Lochridge. In the past, Cumberbatch has worked as a Police Monitor for the City of Austin, an executive for Seton Healthcare Family, and a Policy Advisor for Mayor Steve Adler. Cumberbatch has also been the recipient of several awards, such as the University of Texas at Austin Dr. James Hill Leadership Award, the University of Texas Thurgood Legal Society's Distinguished Alumni Award, and the Austin NAACP Outstanding Service Award. Cumberbatch has devoted much of time to serving the Central Texas community, even co-founding the nonprofit Equidad ATX, which strives to create sustainable neighborhood revitalization in Austin.
Warigia Bowman '94
Warigia Bowman currently teaches water law, resources law, and administrative law at the University of Tulsa College of Law. She has a long history working with law and policy and has consulted for the Kenyan government, United Nations, the US State Department, and USAID. Bowman is a published expert on topics such as public policy, infrastructure, water, and energy. Most recently, Bowman and 34 other researchers were awarded a multimillion dollar National Science Foundation grant by the Established Program to Stimulate Competitive Research.
Kathy Holt-Richardson '95
Kathy Holt Richardson is an expert in lateral partner recruiting and has founded the legal recruiting firm HR Legal Search in 2006. HR Legal Search has been extremely successful, even being named as Texas' Best Legal Recruiting Firm every year since 2011 by Texas Lawyer. She has spent several years working for Texas Law as an Associate Dean in Career Services and served as a co-chair for the Class of '96 Reunion Committee. Richardson is involved in several organizations, such as the Center for Women in Law and the Austin Black Lawyers Association.
Nancy Wright '95
Nancy Wright practices labor and employment law at Wilson Elser Moskowitz Edelman and Dicker, LLP. Wright also serves as a member of the Diversity Committee. She has counseled clients on variety of different matters including harassment, discrimination, retaliation, the Family and Medical Leave Act, wage and hour issues, the Employment Retirement Income Security Act, contract matters, unfair labor practices, and unequal pay claims.  In 2015, Wright was published in the New York Law Journal for a piece about sexual orientation discrimination.
Dustin O'Quinn '05
Dustin O'Quinn specializes in immigration law and serves as the Chair of the Immigration Practice Group at Lane Powell, a Pacific Northwest law firm. O'Quinn works to develop immigration programs for startups and advices larger corporations on the immigration implications of mergers, acquisitions, government audits, and I-9 compliance. Wright is also heavily involved in the community, where he serves on the Board of Directors for the Greater Seattle Business Association and the American Red Cross, as a board member for the Association of Washington Business, and as a member of the National Immigration Business Response Team for the American Immigration Lawyers Association.
Jai Collier '06
Jai Collier is a Diversity and Equity strategist and was hired in 2021 as the first Director of Diversity and Equity for the Texas Dow Employees Credit Union, where she also worked as a litigation attorney. Collier is a certified diversity executive who leads the organization's efforts to create, implement and track DEI initiatives in all aspects of its business functions..
Britney Harrison '10
Britney Harrison practices family law and works as a family law attorney for Goranson Bain Ausley. Aided by a background in commercial litigation, Harrison advises her clients on matters ranging from custody cases to complex property issues to divorce. Previously, she served as the president for the Texas Young Lawyers Association, where she helped mentor the next generation of legal professionals.
Megan Sheffield '13
Megan Sheffield works as a staff attorney at the Equal Justice Center in Austin. A former recipient of the Law Student Pro Bono Award in 2013, Sheffield played a major role in the DACA Clinics at Texas Law in 2012 and interned for the South Texas Civil Rights Project. After graduation, she was funded by both the Texas Law Faculty/Julius Glickman Fellowship in Public Interest Law and subsequently the Equal Justice Works Fellowship to work as a fellow for Casa Marianella Immigration Legal Services and later the Equal Justice Center.
Frederick Keith II '14
Frederick Keith specializes in commercial litigation and currently serves as legal counsel at Apple Inc. During his time at Texas Law, Keith was a member of the Thurgood Marshall Legal Society and served as recruitment director for the Legal Eagles.
Simone Otenaike '15
Simone Otenaike practices health law as an associate with Goodwin Law Life Sciences group and Healthcare practice. Otenaike works with investors, hospitals, healthcare systems, and companies specializing in mobile health, digital health, biotechnology, and pharmaceuticals on how to navigate healthcare laws. She also handles the more transactional side, working with negotiations and agreements for healthcare providers and FDA regulated entities. Otenaike serves on the board for AMREF Health Africa: Young Professionals and recently published in the American Health Law Association for an article about the effects of gender bias in the healthcare industry.
Jessica Johnson '15
Jessica Johnson serves as the Deputy Director of the Texas Fair Defense Project, which actively fights the criminalization of poverty and racial and economic injustice. Previously, Johnson worked as the first Director of Pro Bono Programs at TFDP and practiced family law, criminal law, and privacy law. Johnson has over a decade of work with nonprofits, including working with the SAFE alliance, an anti-violence agency.
Dominique McLeggan-Brown '16
Dominique McLeggan-Brown works for the US Economic Development Administration as an attorney-advisor. In the past, she specialized in environmental law, working for both Texas Commission on Environmental Quality and Texas Parks and Wildlife Department. During her time at Texas Law, McLeggan-Brown participated in the Health Law and Bioethics Society, Thurgood Marshall Legal Society, the Women's Law Caucus, and the Texas Review of Entertainment and Sports Law Journal.
Ashley Nwonuma '16
Ashley Nwonuma specializes in energy, infrastructure, and insurance law, and practices as associate legal counsel at Jupiter Energy, an energy infrastructure company. She worked previously for a variety of different firms and companies, including the Texas Water Development Board and the Public Utility Commission of Texas. Recently, Nwonuma was featured in the Carrie Blog about Women on the Move.
Adia Floyd '17
Adia Floyd is an assistant attorney general in the Transportation Division for the State of Texas. Floyd uses her expertise in real estate law to litigate complex cases, primarily involving eminent domain. She primarily serves the North Texas community. Floyd also dedicates time volunteering to pursue economic and environmental justice in North Texas.
David Jean-Baptiste '18
David Jean-Baptiste practices corporate law as an associate at Kirkland & Ellis LLP. Jean-Baptiste was recently part of a multibillion-dollar renewable investment. Before working at Kirkland & Ellis, he worked as a corporate associate at Cravath, Swaine, and Moore LLP.
Kiah DeBolt '19
Kiah DeBolt works as a staff attorney for Texas RioGrande Legal Aid, a nonprofit agency that provides free legal services. DeBolt specializes in family law, and works for the Domestic Violence and Family Law group. In the past, DeBolt worked as a legal fellow for the SAFE Alliance, and was funded by a two-year 4Girls Postgraduate Fellowship in Law.