Texas Law Review Elects First Black Editor-In-Chief, 2L Jason Onyediri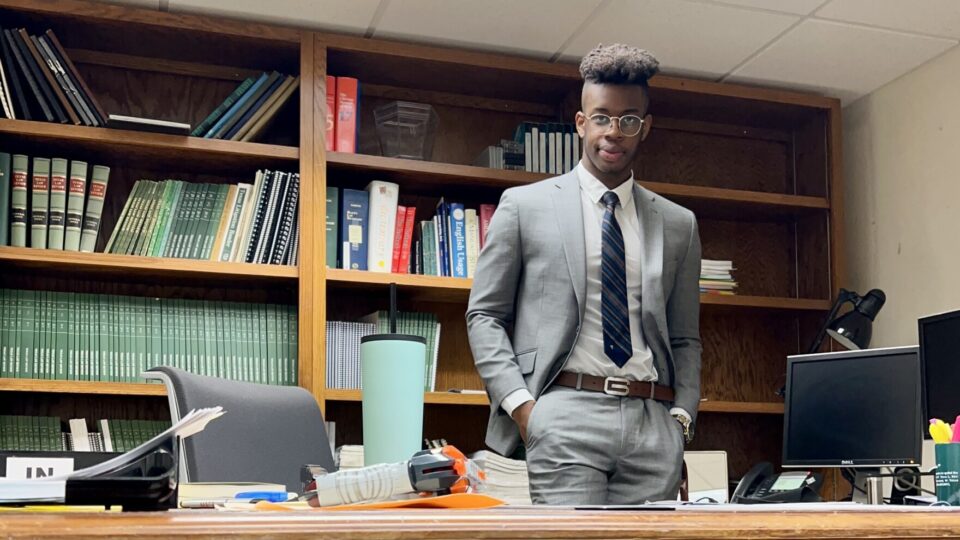 As the prestigious Texas Law Review journal begins its second century of publication, it does so under the leadership of the first Black editor-in-chief in its history: Jason Onyediri.
A second-year law student, Onyediri recently was selected to lead the Law Review for 2022. A 2020 graduate of UT Austin, he earned undergraduate degrees in both biochemistry and philosophy. Onyediri, a Houston native whose parents are Nigerian immigrants, was actively involved with the Texas Undergraduate Law Review. He served as a head editor during his senior year on the Forty Acres after being a contributing editor and writer.
In a recent interview with KUT radio, Onyediri shared his enthusiasm towards his new position, as well as some plans for the Law Review.
"I'm incredibly humbled and honored to have been selected and entrusted with this position," said Onyediri. "Texas Law Review is a phenomenal institution that I have great love and adoration for, so to be elevated to this position is fantastic and it is really and truly a dream come true."
Onyediri also reflected on his status as the first Black editor-in-chief. "It's a bit of a long overdue milestone, and so I'm happy that Texas Law Review has sort of taken a step in this direction," he shared. "I think that it's really positive, and it's going to be beneficial
When asked about the direction he hopes to see the legal journal take this year, he outlined three goals: "to continue the phenomenal reputation that Texas Law Review has for putting out incredible legal scholarship, to ensure that all the members take care of their mental health and their well-being, and to increase the overall outreach that Texas Law Review has in the Texas legal community."
Texas Law Review was first edited and published by students at the University of Texas School of Law in December of 1922. Later this year the 101st edition will be unveiled thanks to the hard work of a team of Texas Law students and Onyediri's leadership.
The officers and directors of the Texas Law Review Association and the current members of the Texas Law Review are celebrating the journal's 100th anniversary with a Centennial Year Banquet on March 26, 2022.