Mike Golden Named Lecturer and Director of Advocacy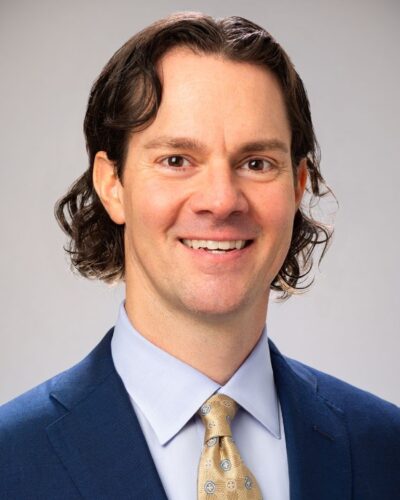 Mike Golden '01 has been named lecturer and Director of Advocacy at The University of Texas School of Law. He has been an adjunct professor for the law school's Trial Advocacy program since 2004, and has taught Trial Advocacy Survey, Advocacy Outside the Courtroom, ADR, and Negotiation.
"As a longtime member of our adjunct faculty, Mike has done a wonderful job teaching trial advocacy," said Dean Ward Farnsworth. "This is a very exciting development for his students and for the rest of Texas Law. He's full of energy and ability."
Golden is Board Certified in Labor and Employment Law by the Texas Board of Legal Specialization, has been repeatedly recognized as both a Texas Super Lawyer and Texas Rising Star by Thomson-Reuters, and one of the Best Lawyers in America by U.S. News & World Report. Previously with Vinson & Elkins LLP, Mike founded Boulette & Golden LLP in 2006. Now known as Boulette Golden & Marin, the firm represents employers in employment, litigation, and corporate immigration matters. While a Texas Law student, Golden was a national champion in mock trial and also was a Chancellor.
"In my view, Texas Law's Advocacy Program is truly one of the best in the country," said Golden. "It's extraordinary the way Texas Law combines a high level of academics with extremely successful mock trial and moot court teams. I am honored by the chance to lead this program that had such an immense impact on my own career as a trial lawyer, and I look forward to the program continuing to make that kind of impact on our students as they prepare for their careers."
The University of Texas School of Law is a nationally recognized center of training in advocacy and winner of the American College of Trial Lawyers' Emil Gumpert Award. The Advocacy Program, which began more than 30 years ago, links the academic and competitive aspects of advocacy. Students can take a variety of courses combining basic theory and techniques, client and case management skills, practical interdisciplinary experiences, and the philosophy behind the art of persuasion. The Advocacy Program also sponsors several interscholastic mock trial competition teams. Students representing Texas Law have achieved an exceptional level of excellence that has included winning national teams and top individual honors.
Texas Law faculty member Tracy McCormack, who has been director of the advocacy program for more than 20 years, will continue as a member of the Texas Law teaching faculty.