For this edition of Texas Law's Student Spotlight series, meet 1L Luke Dombroski!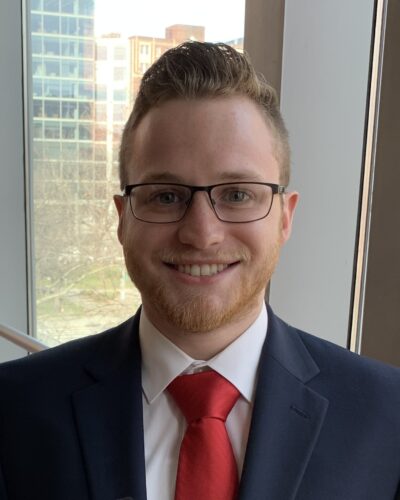 Q: How have you found life in Austin? Does it suit you?
I have definitely enjoyed my time in Austin! It is such a vibrant city, and with the incredible growth that the city is experiencing, there is no better place to be as a young professional.
Q: How did your time as the co-founder of Pangaea Corp, a collaborative research startup, help prepare or inspire you for law school? 
Being a part of a startup has been an incredible motivator for law school. Doing research for clients concerning the patent process, non-disclosure agreements, and commercial transactions has invigorated my interest in those aspects of the law, and I want to learn as much as I can in order to best serve our clients.
Q: What's the most interesting class you've taken at the law school?
So far, I have found Constitutional Law to be my most interesting class! The lively debates regarding Constitutional interpretation and philosophy are incredibly interesting and intellectually stimulating.