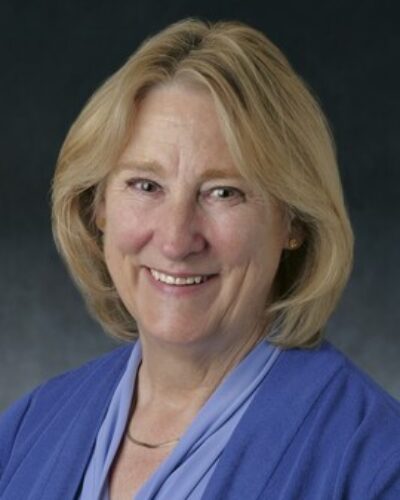 Barbara Bintliff, the Joseph C. Hutcheson Professor Emeritus in Law and former director of the Tarlton Law Library/Jamail Center for Legal Research, has been selected to receive the 2022 Marian Gould Gallagher Distinguished Service Award by the American Association of Law Libraries (AALL). Bintliff retired in January 2022 after more than a decade with Texas Law.
The Marian Gould Gallagher Distinguished Service Award is the Association's highest honor. Recipients are recognized for exceptional achievement in one or more enumerated areas of law librarianship, including service to the Association that goes well beyond expectations, outstanding contributions to the professional literature, or for access to justice initiatives. Bintliff was cited for contributing to all areas.
"It's hard to express how honored I am to receive the Gallagher Award," said Bintliff. "It is an amazing conclusion to my career in law librarianship, which has been the perfect profession for me. I have been able to combine so many meaningful activities, like teaching, scholarship, management, mentoring, and public service, with the provision of library services—a fundamental part of the academic program for law students and faculty. The support of UT Law and the Tarlton Law Library has made so much of it possible, proving once again what a great law school we have."
Bintliff has been honored multiple times throughout her career, including having previously been inducted into the AALL Hall of Fame and receiving the organization's Robert L. Oakley Advocacy Award in 2012 and the Frederick Charles Hicks Award in 2005, and the Association of American Law Schools' Section of Law Libraries and Legal Information Award "for contributions to scholarship and teaching" in 2019.
When Bintliff announced her retirement, Texas Law Dean Ward Farnsworth said: "Barbara's announcement is an occasion to reflect on all that she means to the school, and indeed all that she has meant since her arrival here in 2010. She has done a wonderful job directing a law library of the first class. She has elevated its performance, improved its services, and led a great team. And she has been a leader of national stature."
Prior to her arrival at Texas Law in 2010, she served as director of the William A. Wise Law Library and Nicholas Rosenbaum Professor of Law at the University of Colorado. She has served on the editorial board of several journals and contributes regularly to the scholarly and professional literature through articles, reviews, and other publications. Bintliff also has been involved as a speaker, moderator, or panelist in numerous professional conferences, for law school colloquia series and for regional, national, and international professional organizations. She was elected to membership in the American Law Institute in 2001 and the American Bar Foundation in 2011. Bintliff has served as reporter for two Uniform Law Commission projects.