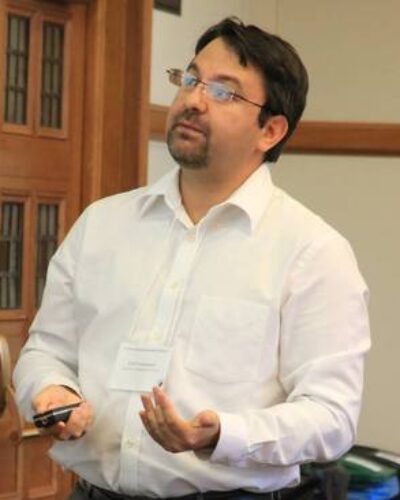 Texas Law Assistant Professor Erik Encarnacion has been selected to present his paper "Making Whole by Making Better" at the prestigious Harvard/Yale/Stanford Junior Faculty Forum held at Harvard Law School on June 10, 2022. No more than 20 junior scholars – with one to seven years of teaching experience – are chosen through a competitive double-blind selection process to present their work at the two-day Forum, June 9-10.
Encarnacion's paper points out that courts frequently reduce compensatory damage awards that make plaintiffs better off financially than before the wrongdoing, so not to contradict the principle that compensation should only make plaintiffs whole. Encarnacion argues that there is no contradiction because the make-whole ideal does not necessarily prevent plaintiffs from being made financially better off than before. He argues that sometimes making plaintiffs whole may require making them better.
Encarnacion is in his third year on the faculty at Texas Law. His research focuses on the moral and conceptual foundations of private law, especially contract law, tort law, and the private law aspects of anti-discrimination law. Encarnacion's most recent publication is "Resilience, Retribution, and Punitive Damages," forthcoming in the Texas Law Review and reviewed on JOTWELL.
"Professor Encarnacion is an innovative thinker who uses his formal training in philosophy to provide insights into the law," said Melissa Wasserman, Texas Law's newly appointed Associate Dean for Research. "We are incredibly proud to have him on our faculty and excited to see everything he will accomplish."