Mithoff Program to Expand Title IX Pro Bono Work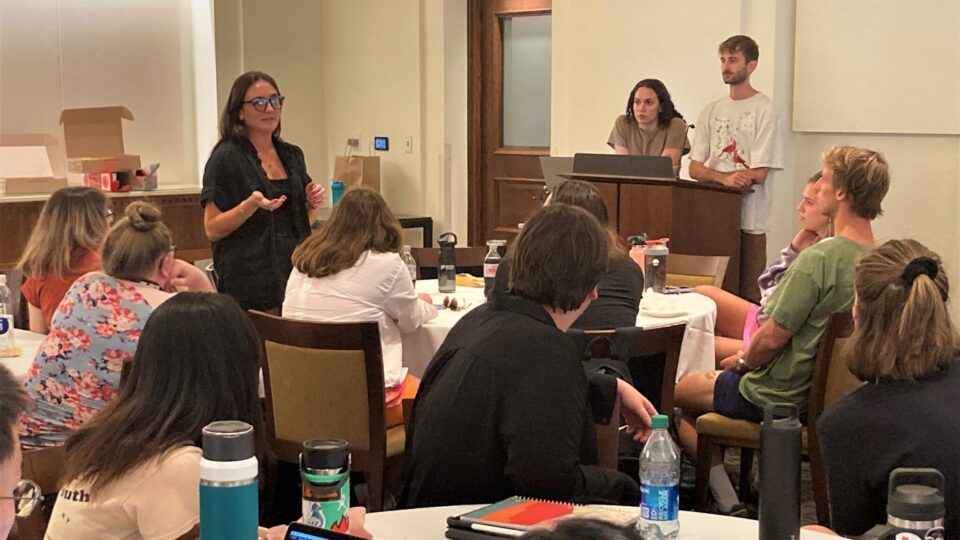 Law students participated in a Title IX pilot pro bono program last year that gave them hands-on experience while making a positive impact in the UT community. The 2021-22 pilot program was conducted as a partnership between Richard and Ginni Mithoff Pro Bono Program and the University of Texas at Austin's Title IX office with the goal of supporting the office in its effort to appoint advisors to parties involved in Title IX proceedings. Through the project, law students served as advisors to parties involved in disciplinary proceedings that allege conduct covered by Title IX of the Higher Education Amendments Act of 1972 and/or by the UT Handbook of Operating Procedures (HOP) 3-3031, including sexual assault, interpersonal violence, stalking, sexual harassment, and sex discrimination.
Pilot Program
During the first year of the project, the UT Title IX office appointed law student volunteers with the Mithoff Program to serve as advisors to six undergraduate students involved in Title IX proceedings. The law students worked in teams of two and were supported by a Pro Bono Scholar, Mithoff Program director Andrea Marsh, and pro bono supervising attorneys, alumni Bronwyn Blake '05 and Worth Carroll '15.
The law student teams worked with four complaining parties who were pursuing formal complaints under Title IX, and two responding parties who were named in formal complaints. In their advisor role, law student volunteers explained the Title IX process and possible outcomes to their advisees and helped the advisees with a variety of tasks, including gathering and submitting evidence, identifying witnesses, preparing for investigative interviews, reviewing and commenting on draft investigative reports, preparing statements and questions for live disciplinary hearings, and drafting and responding to appeals. One team member attended the hearing with each advisee and was responsible for questioning witnesses on behalf of the advisee.
Positive Feedback
At the conclusion of its first year, the project received very positive feedback from the law student volunteers and from the main campus. Justin Atkinson, then a 1L, served as the advisor for two students.

"For each case, my teammate and I worked with a student over a period of months to establish trust, collect evidence, and build up a case theory," Atkinson said. "I learned a lot about preparing clients to best advocate for themselves and could not have asked for a better survey of advocacy skills during my first year of law school."
Program to Continue
The project will continue and expand during the 2022-23 academic year — accepting more appointments (up to 20) and expanding the types of cases in which it will accept appointments.
The project was the brainchild of 3L Olivia Horton, who built on her experience doing peer education around Title IX and sexual assault as an undergraduate at Georgetown University. Horton also worked with the Student Affairs Office to start a peer-led sexual assault education program at Texas Law.
"Participating in Title IX advocacy in college, I learned that one of the central complaints students have about the process is that it is confusing and daunting to navigate alone. A program for law school students to help members of their campus community navigate Title IX proceedings struck me as an effective, resource-efficient solution," Horton said. "Seeing the impact that this project has had on the UT community has been the most rewarding experience of my professional career thus far. It's a privilege to be able to serve members of the UT community in this way."
Read the full story on the William Wayne Justice Center for Public Interest Law website.