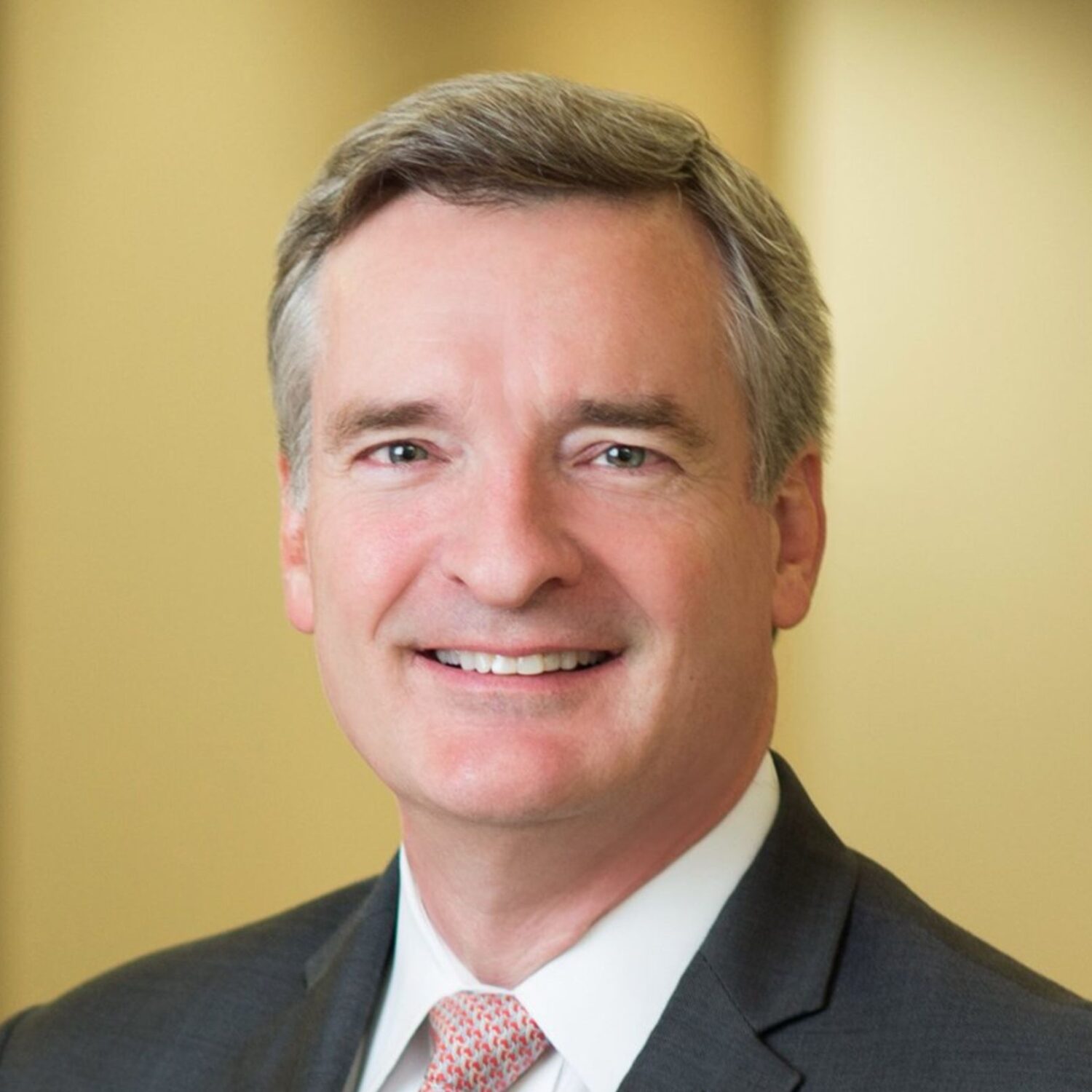 Steve Benesh '87 was recently named president-elect of the State Bar of Texas. He was sworn in at the Bar's annual meeting on June 25 to serve for a year in the role before he becomes president in June 2024.
Benesh is serving alongside fellow Texas Law alumni Christopher V. Popov '01, Britney E. Harrison '10, and Rudolph "Rudy" K. Metayer '06, who are district directors in this cycle. Additionally, Rachael K. Jones '13, who represents Round Rock, was elected as a district director for the Texas Young Lawyers Association.
"We're proud to have Texas Law alumni filling important leadership roles in our State Bar," says Rémi Ratfliff '95, director of the law school's external affairs and mentoring.
Benesh's success benefited from his campaign travel that he dubbed "Where in the World is Steve Benesh?" In fact, he followed Dean Bobby Chesney's Texas Law on Tour events last year (see photos below), meeting with his fellow alumni throughout the state. Benesh documented his journey with photos, enthusiasm, and humor on his Facebook page.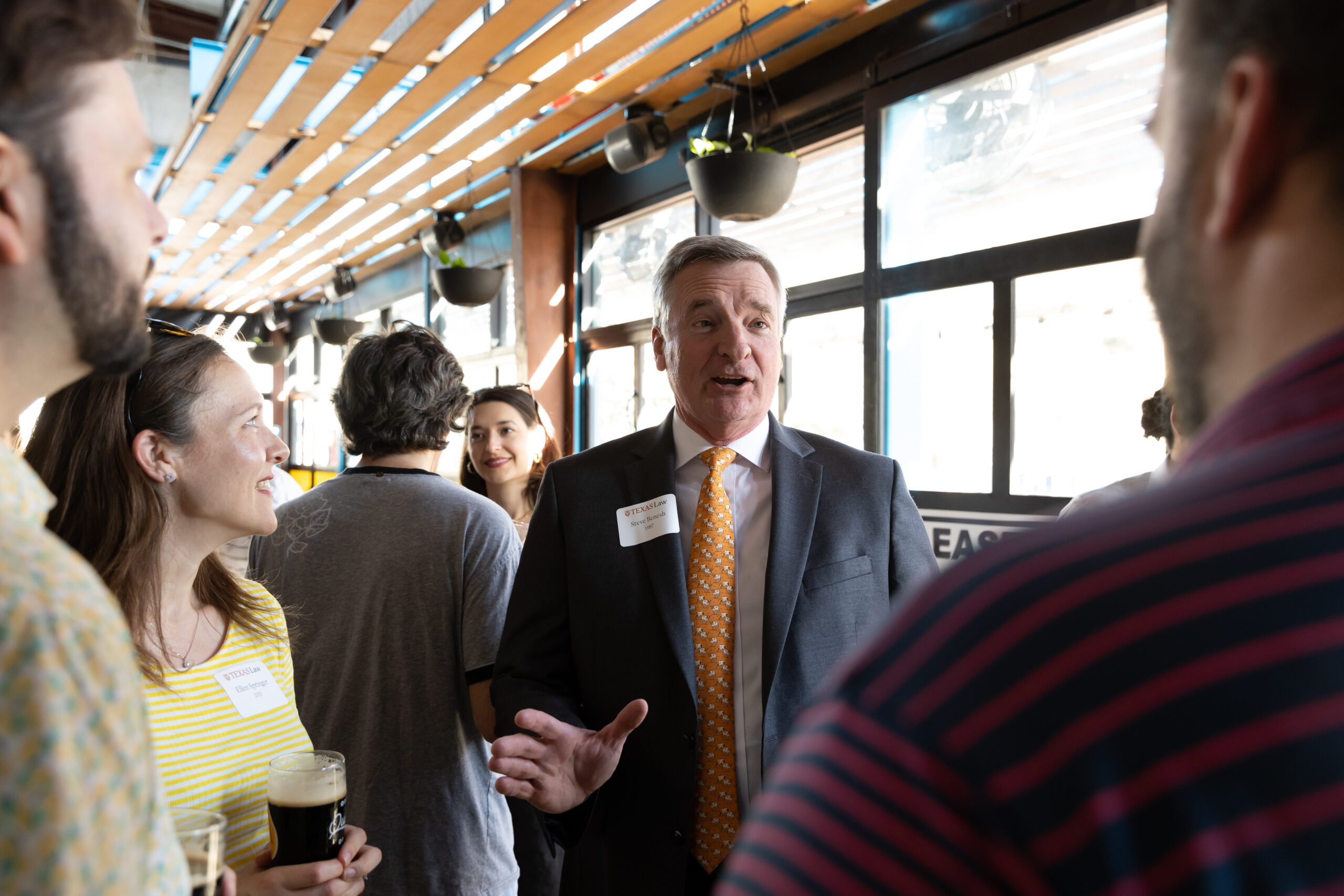 The State Bar's press release detailed Benesh's career and public service.
Benesh is a 35-year lawyer and has spent his entire legal career at Bracewell, becoming a partner in 1995. A frequent author and lecturer on legal topics, his practice is focused on business litigation and commercial disputes.
The president-elect began his service to the profession more than 20 years ago as a member of the Austin Bar Association, culminating in his role as Austin Bar president from 2006 to 2007. He then served on the State Bar of Texas Board of Directors from 2008 to 2011 and chaired the State Bar of Texas annual meeting in 2014, for which he received the Bar's presidential citation. Since 2017, Benesh has served on the Texas Bar Foundation Board of Directors.
He has twice received the Austin Bar Association President's Award for Outstanding Service.
Detailed election results are available at texasbar.com/elections.