Texas Law has proudly hosted the Longhorn Center for Academic Equity's summer Explore Law program since its start, in 2015. The 2023 edition was held at the law school from July 20 to August 11, and featured presentations by Dean Bobby Chesney, Assistant Dean Mathiew Le, Associate Dean Shavonne Henderson, and professors Kevin Haynes, David Sokolow, Elissa Steglich, and Shannon Peris, among others.
This year's Explore Law session was featured in a photo essay shared on the University of Texas at Austin's Division of Diversity and Community Engagement website. We are pleased to be able to republish that photo feature below, with DDCE's permission.
By Jessica Sinn • August 25, 2023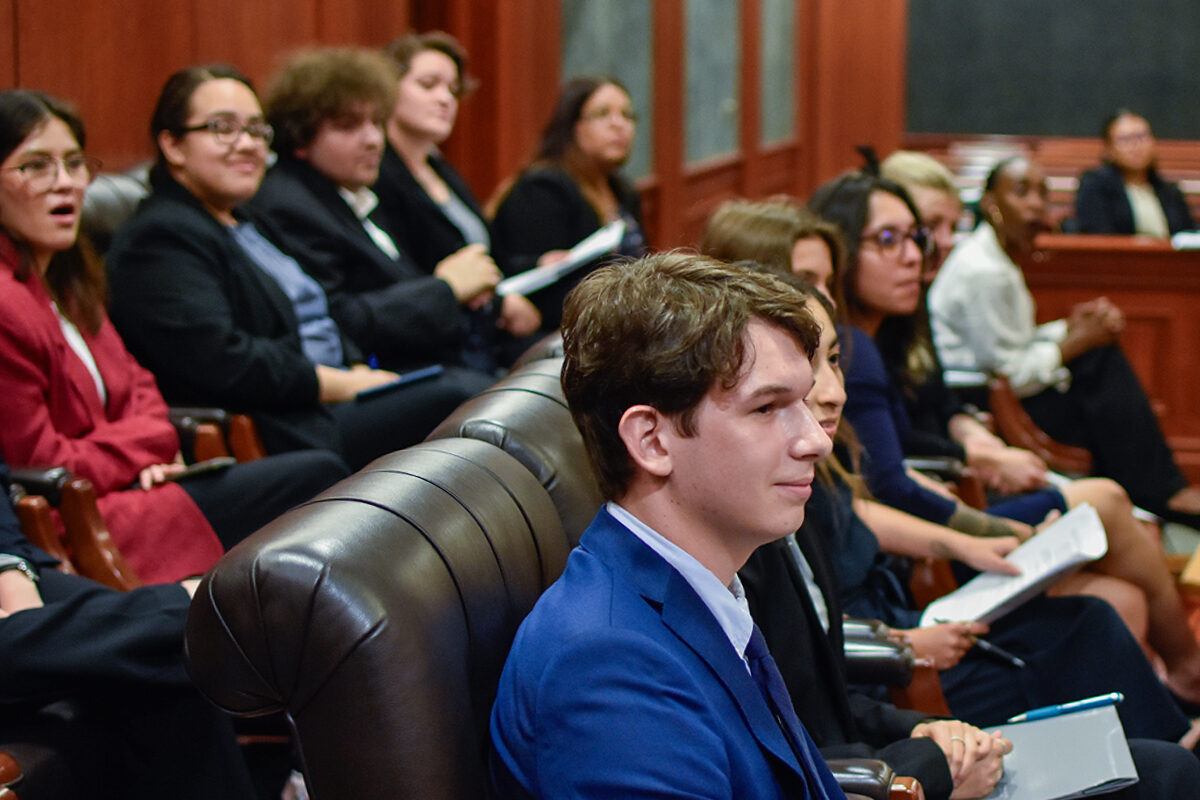 Throughout July and August, students from UT Austin, Huston-Tillotson and Austin Community College came to campus to pursue their law school dreams at the ninth annual Explore Law summer program. Featured below are a few photo highlights. Go to our Flickr album to view more photos.
---

Guided by faculty and staff within the Longhorn Center for Academic Equity and the School of Law, students learned about the various fields of law and how to navigate the law school admissions process. In addition to taking classes taught by UT School of Law professors, students attended discussion panels and networking sessions with local attorneys, including associates from Husch Blackwell and Lloyd Gosselink law firms. Lloyd Gosselink is also a financial supporter of the program.
---

At the conclusion of the four-week program, students prepare and deliver oral arguments before a panel of judges in the law school's ornate Eidman Courtroom.
---
The program concluded with a celebratory reception for the latest program alumni, where they all received certificates of completion and visited with one another before parting ways. A big thanks to all of our campus and community partners who have made the ninth year of Explore Law a success!
---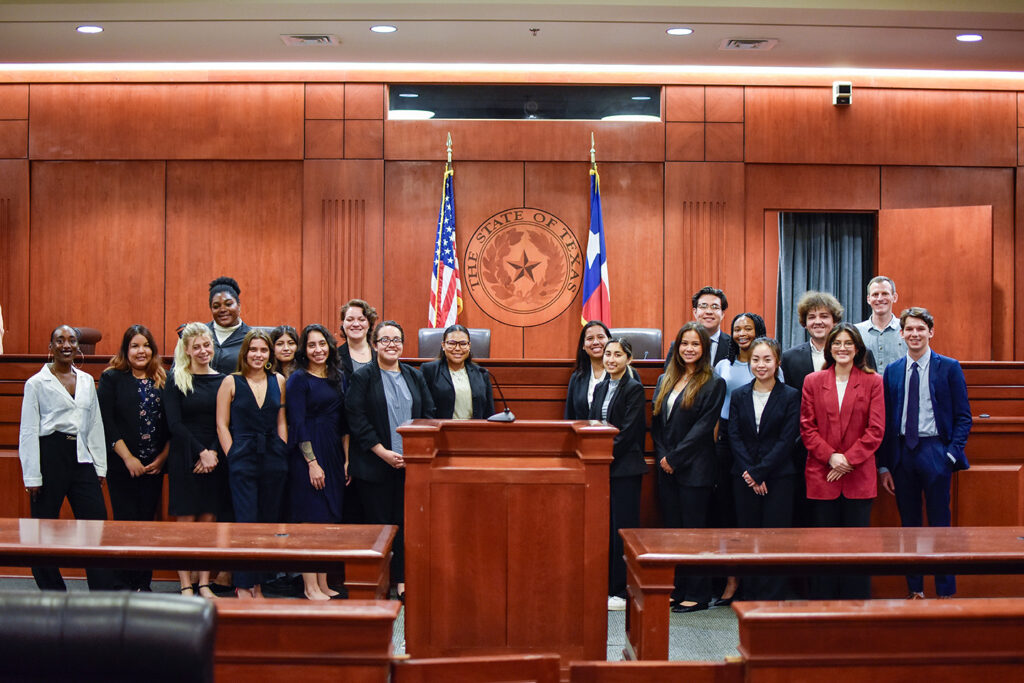 More about Explore Law
Established in 2016, Explore Law offers students at Austin Community College, Huston-Tillotson University and UT Austin an opportunity to dive deep into what it takes to succeed in law school and the legal profession. Throughout the four-week summer experience, students spend over 100 hours engaged in law school coursework, legal reading and writing, professional development and networking. By summer's end, students will have the skills they need to navigate the law school application process and will have access to LSAT prep at no cost. Visit the Explore Law website for more details on how to apply.