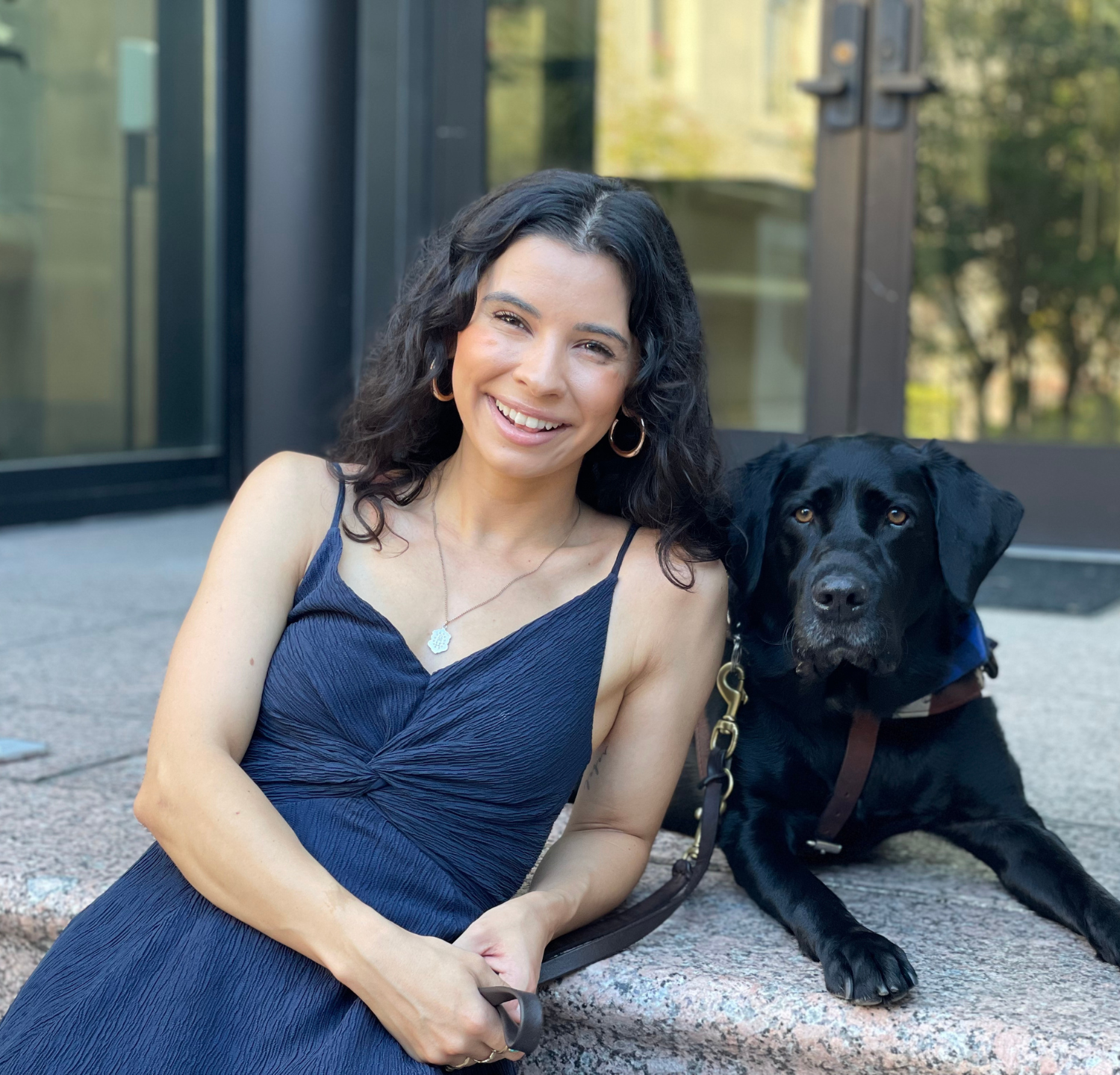 For this edition of Texas Law's Student Spotlight series, meet 3L Emily Eagle!
Q: Tell us about your life before coming to Texas Law.
A: I grew up in Dallas and went to Notre Dame where I studied political science and theology.
I understand that your sight is impaired. Can you tell us about that and how it has impacted your educational and career aspirations?
I started to lose my vision when I was five. I have a degenerative disease but feel like I have lived my entire life as a blind woman! It can be difficult to navigate systems–like law school–that were designed with only non-disabled people in mind. However, people with disabilities are the most resilient and creative problem solvers! My disability is an important part of my identity, and it is such a privilege to work towards accessibility and inclusion in all areas of society.
How does Rebel, your service dog, help you navigate the challenges of law school?
Simply put: I could not have succeeded in undergrad or law school without Rebel. Beyond giving me independence and assistance with mobility, he has given me so much purpose, emotional support, and love!
What have you gained from working with the Texas Disability & Neurodivergent Alliance?
It is so important to have a community of people with shared experiences. There are still too few people with disabilities in the legal field, so creating space for fellowship and community is an absolute necessity.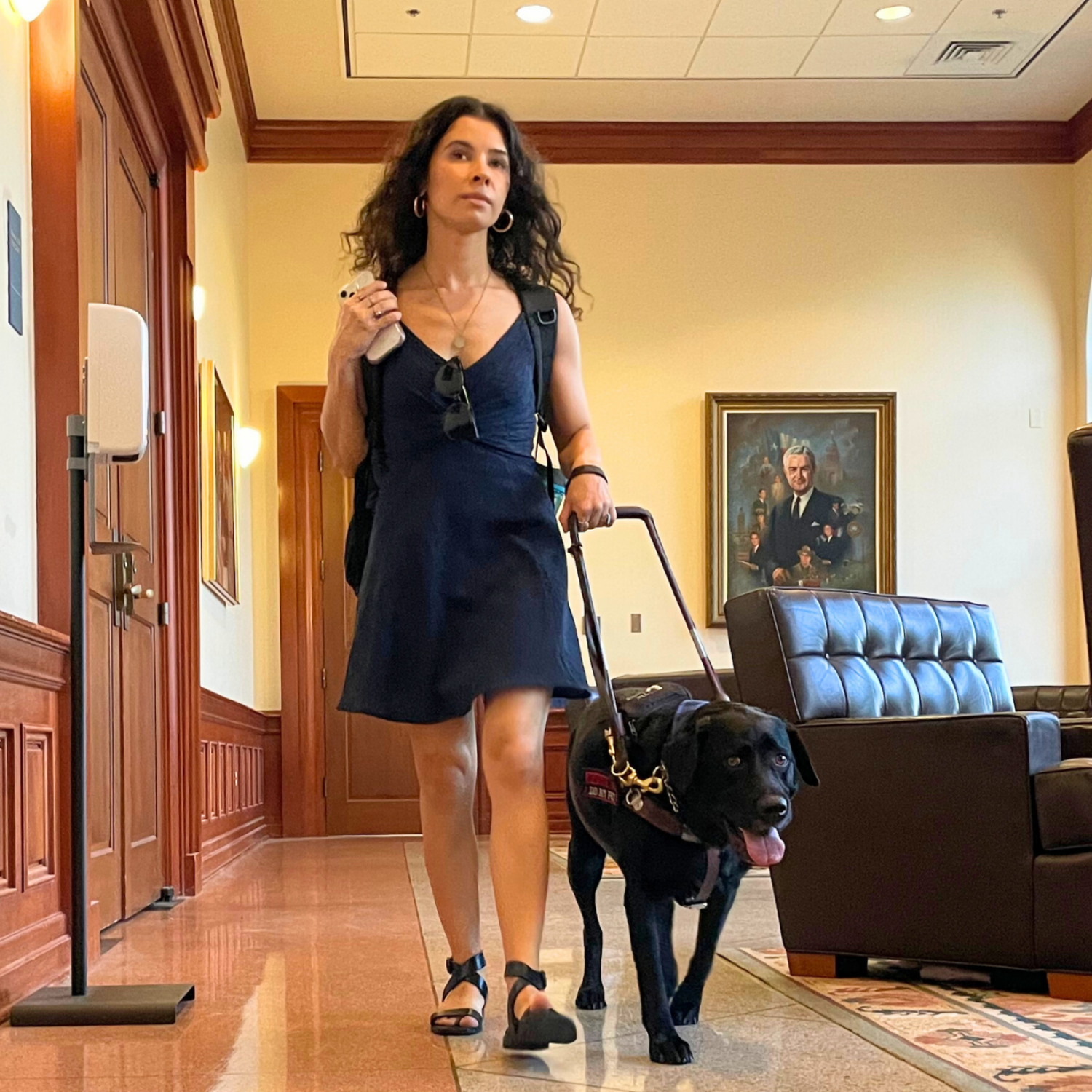 What is your favorite thing about the culture of Texas Law?
I love that Texas Law is so casual and supportive. The students and professors are so nice and helpful.
What is your biggest motivator to keep pursuing this career?
I am motivated to pursue disability rights, because I feel so much disability pride! I am so passionate about accessibility and inclusion, and I want others to share in that, too.