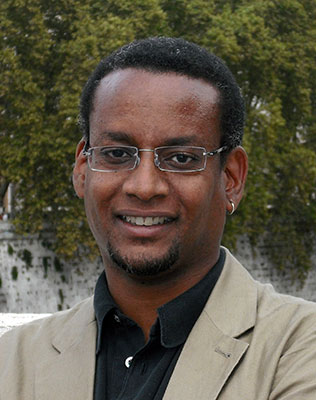 Civil rights attorney Vincent Warren, executive director of the Center for Constitutional Rights (CCR) in New York City, will speak Tuesday, Feb. 11 at 11:45 a.m. at The University of Texas School of Law's "Lives in the Law" lecture, presented by the William Wayne Justice Center for Public Interest Law and the Career Services Office.
Warren will speak about a New York City stop-and-frisk case — a federal class action brought by the CCR challenging the New York Police Department's racial profiling practices. The one-hour lecture will take place in the school's Sheffield Room and is free and open to students, faculty, staff, alumni and the general public.
At 12:45 p.m., Warren will meet with law students to discuss his life in the law. Refreshments will be served at both sessions. Law students are asked to RSVP via UT Law Symplicity (select the "Events" tab).
About Vincent Warren
The CCR is a national legal and educational organization "dedicated to advancing and protecting the rights guaranteed by the United States Constitution and the Universal Declaration of Human Rights."
Prior to joining CCR, Warren was a senior staff attorney with the American Civil Liberties Union (ACLU), and a criminal defense attorney at the Legal Aid Society. While at the ACLU, he litigated Gratz v. Bollinger, a companion case to the Supreme Court's landmark decision upholding affirmative action in college admissions; and White v. Martz, which was instrumental in establishing the first statewide public defender system in Montana. As a staff attorney with the Legal Aid Society, he monitored the hearings of the historic Truth and Reconciliation Commission in South Africa. Warren received his B.A. at Haverford College, and J.D. at Rutgers School of Law, and often writes on constitutional and human rights law in The New York Times and The Huffington Post.
About "Lives in the Law"
The "Lives in the Law" speaker series focuses on the work and lives of lawyers who strive to improve the lives of others through litigation, advocacy and public service. The Justice Center and the Career Services Office organize the series. Warren's talk is co-sponsored by the American Journal of Criminal Law, the Chicano/Hispanic Law Students Association, the Human Rights Law Society, the Public Interest Law Association and the Texas Journal on Civil Liberties & Civil Rights.