Alumni Association Names 2015 Alumni Award Recipients
Lifetime Achievement, John H. Massey, '66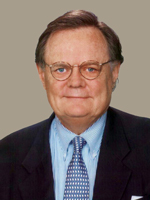 John H. Massey is the Chairman of the Neuberger Berman Private Equity Funds Committee and a member of the Co-Investment Partners Investment Committee. Neuberger Berman manages more than $200 billion in client assets.
Mr. Massey has, in his 47-year career in the investment management arena, participated in more than 40 acquisitions, mergers, divestitures, liquidations, spinouts, initial public offerings and leveraged buyouts. He has considerable experience in identifying investment opportunities and managing them to realize full liquidity. Prior to joining Neuberger Berman, Mr. Massey was chairman or president and chief executive officer of a series of organizations, including Gulf United Corporation and its affiliates and Life Partners Group, Inc., both New York Stock Exchange-listed companies. Under Mr. Massey's leadership, these companies achieved a high degree of success for their shareholders.
Mr. Massey graduated from Southern Methodist University's Cox School of Business with a B.B.A. and received its Most Distinguished Alumnus Award in 1993. He earned his M.B.A. at Cornell University's Johnson School of Management. He received his Certificate in Comparative Law from the Law School at the National University of Mexico and earned his J.D. at the University of Texas School of Law. In 2011 Mr. Massey received the Presidential Citation from the University of Texas at Austin which is the highest honor given by the University to any living graduate. In 2012 Mr. Massey received the Hall of Fame award from the University of Texas McCombs School of Business for distinction and high achievement in business. In 2014, Mr. Massey received the Distinguished Alumnus Award from The University of Texas Ex Students Association.
Mr. Massey is the current President of The University of Texas Law School Foundation, and is the President-Elect of the Texas Exes. He lives in Dallas with his wife Elizabeth.
Outstanding Alumnus, Mike McKool, '74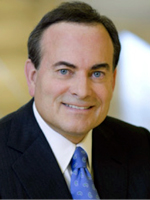 Since founding McKool Smith in 1991, Mike McKool's leadership and courtroom achievements have helped the firm grow from an 11-attorney litigation boutique to a national litigation powerhouse with 185 trial lawyers across eight offices coast to coast.
Mr. McKool's rigorous case preparation and superlative courtroom skills have earned him a reputation as one of the country's most prominent trial lawyers.  Over the course of his 40-year career, he has tried more than 100 jury trials and developed an enhanced understanding of the psychology that governs how juries decide cases.  His trial wins have secured billions of dollars in verdicts and settlements for clients, including major airlines, energy companies, telecommunications firms, and investment banking houses, among others.
Mr. McKool is consistently recognized as one of the country's leading trial lawyers by legal directories such as The Legal 500,Lawdragon, and Benchmark Litigation, among others.  In Chambers USA, he is ranked Band 1 in both commercial and intellectual property litigation.  His Band 1 national ranking for "Trial Lawyers" puts him among an elite group of only 27 practicing trial lawyers in the country. In Chambers Global, he is again recognized as one of the country's most esteemed trial lawyers, where he is ranked Band 1 in patent litigation, placing him among the top ranked 18 lawyers in the United States.
In 2014, Mr. McKool was honored with a Lifetime Achievement Award from Texas Lawyer. In 2012, he was named "Trial Lawyer of the Year" by the Dallas Bar Association. Mr. McKool is a Fellow of the American College of Trial Lawyers and has been selected by the United States Court of Appeals for the Federal Circuit to serve on the Federal Circuit Advisory Council.
Honorary Order of the Coif, The Honorable Alfred H. Bennett, '91
(chosen by Dean Farnsworth)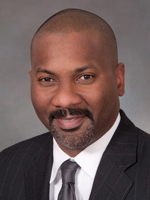 On Sept. 18, 2014, and again on Jan. 7, 2015, Judge Alfred H. Bennett was nominated by President Barack Obama as United States District Judge for the Southern District of Texas. On April 13, 2015, by a 95 – 0 roll call vote, the United Senate confirmed the nomination, and he was sworn in on April 16, 2015.
Judge Bennett previously served as the presiding judge of the 61st Civil District Court, Harris County, Texas. He also served as Administrative Judge for the civil division of the Harris County District Courts. Judge Bennett was the 2014 recipient of the Houston Lawyers Association's Weldon Berry Judicial Service Award.
Prior to taking the bench, Judge Bennett was in private practice, starting his career with Fulbright & Jaworski, LLP (now Norton Rose Fulbright) and later with Solar & Fernandes, LLP, and his own firm as a solo practitioner.
He is a long-time member of the Houston Lawyers Association and served as HLA president during the 1997-98 term. In June 2010, Judge Bennett started service as a Commissioner on the Texas Access to Justice Commission. Judge Bennett also currently serves on the board of directors for the OST/Almeda Redevelopment Authority & Reinvestment Zone Number Seven.
He is a Senior Fellow of the American Leadership Forum – Houston/Gulf Coast Chapter. Since August 2012, Judge Bennett has volunteered as an Assistant Scoutmaster for the Boy Scouts of America, Troop 242 – Wheeler Avenue Baptist Church.
Judge Bennett received his Bachelor of Science from the University of Houston in 1988 and his J.D. from The University of Texas School of Law in 1991.
Distinguished Alumnus for Community Service, Regina Rogoff, '73
Regina Rogoff, J.D., has degrees from the University of Michigan/Ann Arbor and The University of Texas School of Law. Prior to joining People's Community Clinic, Regina was Executive Director of the Legal Aid of Central Texas for 20 years and a Legal Aid staff attorney for 10 years, beginning her career as a VISTA lawyer. Regina has held numerous leadership positions in Austin's human services, legal and Jewish communities. She currently serves on the Board of the Interfaith Education Fund and is a member of the Austin Area Research Organization. She is a past co-chair of Austin Interfaith and a past-president of the Austin Area Human Services Association (now One Voice Central Texas).
The Austin Bar Association (formerly the Travis County Bar Association) created the "Regina Rogoff Award" in her honor to be given annually to an attorney in Travis County who demonstrates outstanding service in the public/nonprofit sector. Regina has been recognized by the Austin Business Journal as the "Best Non-Profit CEO 2014," as a "Profile in Power" (2007) and a "Healthcare Hero" (2005). Under her leadership, People's Community Clinic was awarded the 2005 Ethics n Business Award by the Samaritan Center. She takes special pride in introducing the national recognized anti-racism program, "Facing History and Oursevles" to the Austin area.
Regina is an avid rower and can be seen rowing most mornings on Lady Bird Lake. She has been married to Sam Jones, CPA, for more than 35 years. She is the mother of two adult daughters, Alissa Jones Zachary and Sarah Jones, and the grandmother of Elijah (Eli) Zachary.
Outstanding Young Alumnus, The Honorable George P. Bush, '03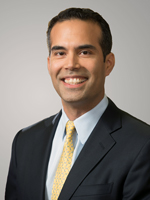 George Prescott Bush was born in Houston on April 24, 1976. He was elected Texas Land Commissioner Nov. 4, 2014, and took office Jan. 2, 2015.
As Texas Land Commissioner, Bush works to ensure Texas veterans get the benefits they've earned, oversees investments that earn billions of dollars for public education and manages state lands to produce the oil and gas that is helping make America energy-independent.
Commissioner Bush has dedicated his life to public service, working as a public school teacher in Miami after graduating from Rice University and serving in Operation Enduring Freedom in Afghanistan as an officer in the U.S. Naval Reserve.
He joined Akin Gump Strauss Hauer & Feld LLP after earning his J.D. at The University of Texas School of Law. He subsequently co-founded Pennybacker Capital LLC, a real estate private equity firm, in 2007, and St. Augustine Partners LLC, a Fort Worth-based investment firm.
Commissioner Bush co-chaired a $30 million capital campaign for Big Brothers Big Sisters in North Texas and served as the co-chairman of the Dallas/Fort Worth Celebration of Reading. He was the Tarrant County chairman for Uplift Education and has served on the Board of Trustees for the Bob Bullock Texas State History Museum in Austin.
He is the grandson of President George H.W. Bush, the son of former Florida Gov. Jeb Bush and the nephew of President George W. Bush. He lives in Austin with his wife, Amanda, and their two sons, Prescott and Jack.