Alumni Association Names 2016 Alumni Award Recipients

Six of Texas Law's most accomplished, illustrious alumni are being honored this September by the Texas Law Alumni Association and Dean Ward Farnsworth.
Former United States Senator Kay Bailey Hutchison '67 will receive the Association's Award for Lifetime Achievement. Austin attorney Patton G. Lochridge '76 will be honored as Outstanding Alumnus. Senior U.S. District Court Judge David Briones '71, of El Paso, will be recognized as the Distinguished Alumnus for Community Service. Scott A. Keller '07, the current Solicitor General of Texas, will be named the Association's Outstanding Young Alumnus.
In addition to those awards bestowed by the Alumni Association, Dean Ward Farnsworth will present two awards of his own: the Honorary Order of the Coif, to Beverly G. Reeves '88; and, the Dean's Distinguished Service Award, to Del Williams '88.
The awards will be presented at an invitation-only dinner in Austin on Friday, September 2, 2016, at the Four Seasons. Read more about these extraordinary awardees below.
Lifetime Achievement Award, The Honorable Kay Bailey Hutchison '67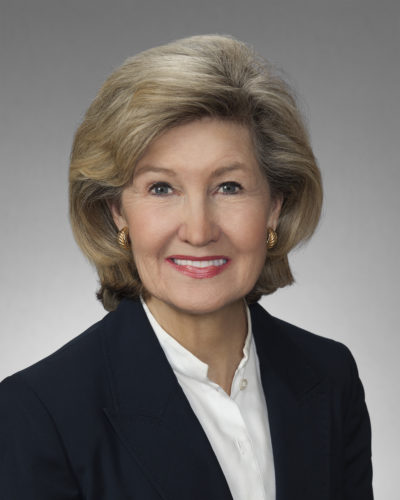 Kay Bailey Hutchison is a business woman and public servant with more than 40 years of experience in the public and private sectors. She serves as senior counsel at Bracewell LLP. In January 2013, she stepped down from twenty years in the US Senate, representing the state of Texas. She served in the Senate leadership, having first been elected Vice-Chairman of the Republican Conference and later elected Chairman of the Republican Policy Committee, the fourth-highest ranking Republican Senator.
Senator Hutchison served as the Ranking Member on the Senate Committee on Commerce, Science and Transportation and the Appropriations Subcommittee for Commerce, Justice, and Science. She was also the Chairman of the Military Construction Appropriations Sub-Committee. In addition, the Senator served as Chairman of the Board of Visitors at the U.S. Military Academy at West Point.
Prior to her Senate service, Senator Hutchison was elected Texas State Treasurer in 1990 and to
the Texas House of Representatives in 1972. She was the first Republican woman elected to that
body. She served in the Texas House until 1976 when she was appointed by President Gerald
Ford to serve as vice-chairman of the National Transportation Safety Board.
Her business experience includes acting as Senior Vice President and General Counsel of
Republic Bank Corporation, co-founder of Fidelity National Bank of Dallas, and owning a candy
manufacturing company.
In 2013, the Dallas City Council voted to name its Convention Center the Kay Bailey Hutchison
Convention Center Dallas and the University of Texas established the Kay Bailey Hutchison
Center for Energy, Law & Business. In July, 2013, President Barack Obama signed into law H.R.
2289, renaming section 219(c) of the Internal Revenue Code of 1986 as the Kay Bailey Hutchison
Spousal IRA. Senator Hutchison authored the original bill, cosponsored by Senator Barbara
Mikulski, to establish Spousal IRAs.
Senator Hutchison is an acclaimed author, her most recent book, Unflinching Courage: Pioneering Women Who Shaped Texas was released in April 2013. She has published two bestsellers – Leading Ladies: American Trail blazers, released in October 2007, and American Heroines: The Spirited Women Who Shaped Our Country, released in 2004. In June 2000, she coauthored Nine and Counting: The Women of the Senate.
Outstanding Alumnus Award, Patton G. Lochridge '76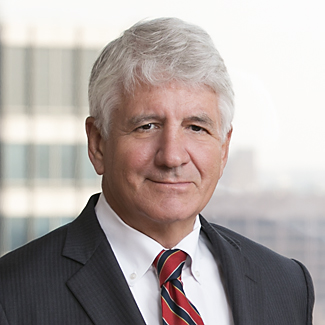 Pat Lochridge has a broad-based litigation practice with a strong emphasis on energy litigation, including oil and gas class actions, royalty claims and operational disputes. In addition to his energy-related work, Pat has significant experience in technology, antitrust, professional malpractice and business disputes and acted as managing partner of the firm from 2000 until 2010.
As a successful litigator, Pat's practice covers the state from South Texas to Dallas, Houston, San Antonio and Austin. Additionally, his oil and gas practice also takes him to Oklahoma, Kansas, Wyoming and Montana.
Independently selected by Chambers and Partners USA in Texas for Litigation: Energy & Natural Resources, Pat has been described as "one of the finest oil and gas trial lawyers you'll ever get to know." He has also has been listed in Best Lawyers© as Lawyer of the Year in Oil & Gas Law – Austin in 2011 and Bet-the-Company Litigation – Austin in 2009. He has been listed in Best Lawyers© in the fields of Bet-the-Company Litigation, Energy Law, Litigation – Intellectual Property, Natural Resources Law and Oil & Gas Law since 1993. He has been recognized as a "Top-Notch Lawyer" in energy law (2002) by Texas Lawyer. He was awarded the Austin Bar Association's Distinguished Lawyer Award in 2012 and the Lifetime Achievement in Energy Litigation Award by The Center for American and International Law in 2014. Pat has been selected to the Texas Super Lawyers list, a Thomson Reuters service, (2003-2015)
Distinguished Alumnus for Community Service, The Honorable David Briones '71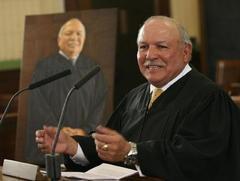 The Honorable David Briones is a Senior U.S. District Judge for the Western District of Texas, El Paso Division. Appointed by President Bill Clinton in 1994, Judge Briones was the first Hispanic and the first native El Pasoan to serve the El Paso community on the federal bench. From 2003 to 2010, Judge Briones supported the administration of the judiciary by serving on the Judicial Conference Committee on the Administration of the Magistrate Judges System. He also oversaw the construction of the Albert Armendariz, Sr. U.S. Courthouse, a matter of substantial local importance.
Judge Briones began his legal career in private practice in El Paso, where he handled civil and criminal matters for twenty years and was a partner at the law firm of Moreno & Briones. From 1991 until his appointment to the federal bench three years later, Judge Briones served as a state judge for El Paso County Court at Law No. 1.
Judge Briones received his B.A. from the University of Texas at El Paso and his J.D. from The University of Texas School of Law.
Outstanding Young Alumnus, Scott A. Keller '07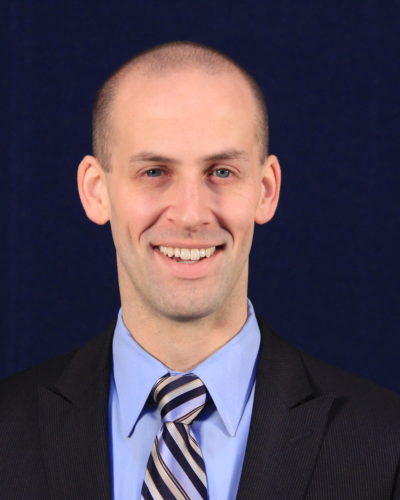 Scott Keller is the Solicitor General of Texas. Before becoming Solicitor General, he served as U.S. Senator Ted Cruz's chief counsel and was an attorney at Yetter Coleman LLP in Austin, Texas. He clerked for U.S. Supreme Court Justice Anthony Kennedy, was a Bristow Fellow in the U.S. Department of Justice's Office of the Solicitor General, and clerked for Chief Judge Alex Kozinski of the U.S. Court of Appeals for the Ninth Circuit. Keller received a bachelor's degree in political science and philosophy from Purdue University and a law degree from The University of Texas School of Law.
Honorary Order of the Coif, Beverly G. Reeves '88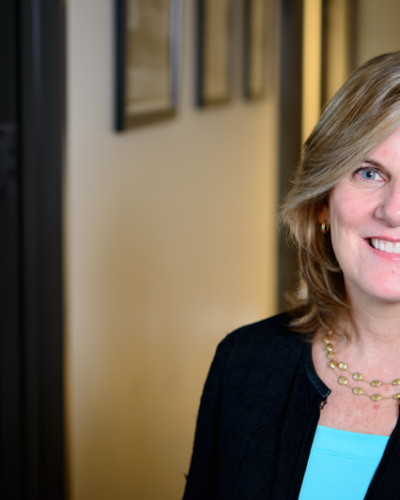 Beverly is a seasoned litigator whose experience includes a wide range of complex commercial and product liability litigation. Before co-founding Reeves & Brightwell, Beverly was a partner at Vinson & Elkins where she represented numerous high tech companies in significant commercial disputes. Beverly has been named a Texas Monthly Texas Super Lawyer, and has received numerous additional prestigious awards including the Austin Business Journal's "Profiles in Power" award, the Travis County Women Lawyers' Association 2014 Pathfinder Award, the "Austin Under 40" award and the Travis County Outstanding Young Lawyer Award. Beverly serves on the Board of Directors for KLRU, Austin's public television station. Beverly also served as President of the Travis County Bar Association and on the Board of Directors of the State Bar of Texas, the Austin Bar Foundation and Volunteer Legal Services of Central Texas. Beverly also served as an executive producer for the recent documentary film An Unreal Dream: The Michael Morton Story.
Dean's Distinguished Service Award, Del Williams '85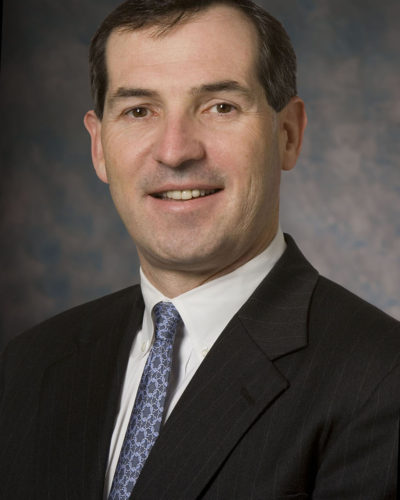 Del Williams serves as General Counsel of Hillwood, a Perot company. Previously he served as General Counsel and Chief Administrative Officer of Perot Systems Corporation, a New York Stock Exchange listed company. Mr. Williams served as General Counsel and Managing Director of First Southwest Company, a privately held investment banking firm. Before joining First Southwest, he was an attorney with Hughes & Luce, L.L.P.
Mr. Williams received a Bachelor of Business Administration in Accounting with Honors from The University of Texas at Austin in 1983, and a Juris Doctorate with Honors from The University of Texas School of Law in 1985. He was admitted to the State Bar of Texas in 1986 and became a Certified Public Accountant in 1989.
Mr. Williams was recognized for his service to The University of Texas with an Outstanding Young Texas Ex Award. He currently serves as the Vice Chairman of the Law School Foundation and was President of the Law School Alumni Association. He served as Chairman of the McCombs School of Business Foundation and is a member of the Advisory Council of the McCombs School of Business. He also serves on the University Development Board, the Selection Committee for the Massey Teaching Excellence Award at The University of Texas Law School, the Board of Directors of the Texas Exes, and as a member of The University's Commission of 125. In addition, he is a member of the Cotton Bowl Athletic Association Board of Directors, and has served as president of the Dallas Assembly and Chairman of the Texas Business Hall of Fame Foundation.
Mr. Williams is married to Cammy Wynne, and together they have two daughters, Callie and Elizabeth.