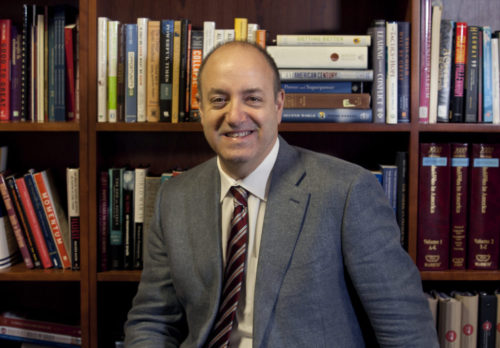 Larry Kramer, the President of the William and Flora Hewlett Foundation and former Dean of Stanford Law School, will give two talks on Wednesday, February 1.  He will deliver the University of Texas School of Law Endowed Lecture for 2016-17 on the topic of "The Problem of Fixing U.S. Democracy" at 10:15 a.m., and a bonus talk, titled "Mitigating Climate Change," at 2:30 pm, both in the law school's Eidman Courtroom.  Immediately after the Q&A portion of the afternoon talk, there will be a reception in the Jamail Pavilion.
 Everyone in the UT family–faculty, staff, and students–as well as members of the general public are welcome to all of the events.  There will also be live broadcasts of both talks into the Charles I. Francis Auditorium, to accommodate overflow attendance.
 Mr. Kramer is the President of the William & Flora Hewlett Foundation, a philanthropic organization focused on solving social and environmental problems around the world, with an endowment of more than $9 billion.  Prior to this, he was the Dean of Stanford Law School (2004 to 2012) and held tenured positions at Chicago, Michigan, and NYU.  His scholarship focused on constitutional law and history, federal courts, conflict of laws and civil procedure.
No prior registration is required. For more information, visit the event website or contact the law school's Scott Vdoviak (svdoviak@law.utexas.edu, 512-232-1388).