Texas Law Professor Nelia Robbi '07 has been honored with the 2020 Joseph C. Parker Diversity Award. Prof. Robbi was presented with the award at the Austin Bar Foundation annual gala ceremony on January 25 at the Omni Hotel at Barton Creek Resort.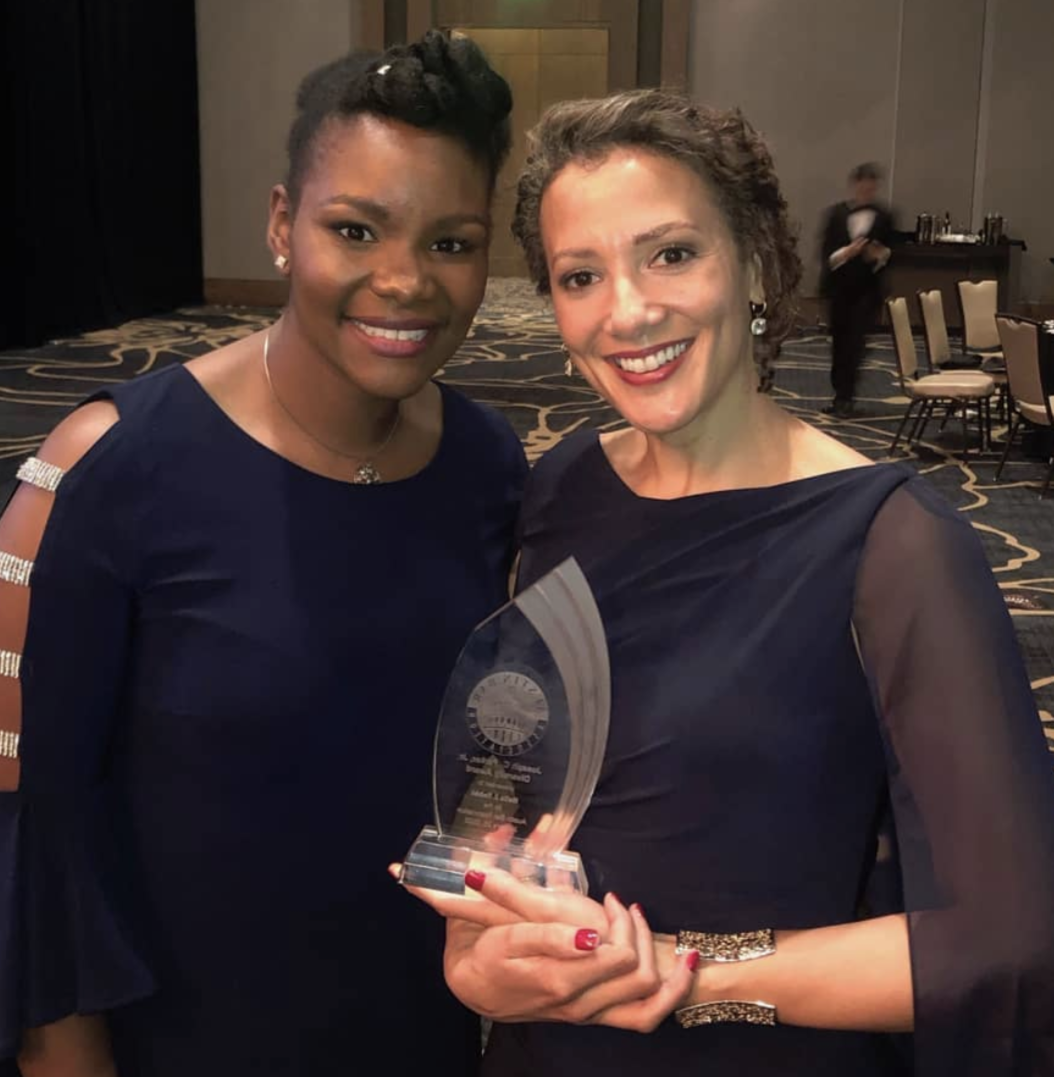 "We are so thrilled to see Nelia honored for her commitment to equality within the legal field," remarked law school Dean Ward Farnsworth. "It is a joy, though not a surprise, to see many familiar names among the 2020 award honorees not only benefitting the legal profession but also the greater community."
Named for the Reverend Joseph C. Parker, Jr. '82, The Joseph C. Parker Jr. Diversity Award honors a firm or individual who has led the way in bringing diversity to Austin's legal community and who exemplifies Parker's commitment to championing the equal, ethical, and fair treatment of all people, while raising awareness of the need to diversity the legal community.
The gala honored several Texas Law alumni for their notable achievements.
The late Phil Durst '82, Lulu Flores '80, and Chief Justice Wallace B. Jefferson '88 were all honored with the Distinguished Lawyer Award. The Distinguished Lawyer Award honors the dedication and hard work of attorneys who have practiced law for 30 years or more and have significantly contributed to the legal profession and the greater community.
Kate Lincoln-Goldfinch '08 was honored with the David H. Walter Community Excellence Award. The David H. Walter Community Excellence Award honors an attorney or judge who has recently made a significant impact in the community, and at the same time, raised the profile of the legal profession.
The gala is held annually to raise funds for the Austin Bar Foundation, the charitable arm of the Austin Bar Association. The mission of the Austin Bar Foundation is to support and expand the provision of legal-related charitable and educational programs and services in Central Texas by organizing and marshaling the resources and abilities of the Austin Bar Association and its members.