Remembering UT Law Foundation Trustee Ken Roberts, J.D. '51, LL.M. '53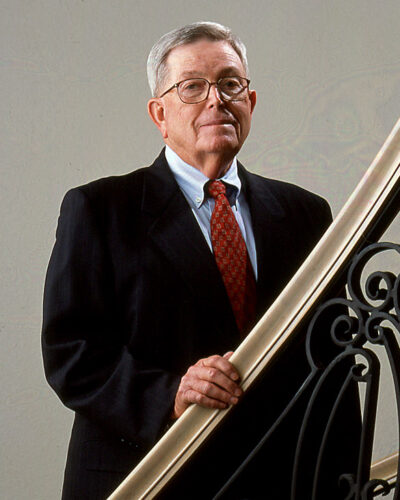 C. Kenneth Roberts J.D. '51, LL.M. '53, former Chair of the UT Law School Foundation, Life Trustee, colleague and long-time friend of Texas Law, died on Jan. 9, 2022.
"Ken was a great friend of the law school and of the Foundation and is counted, along with his wife Cary, among the school's most generous donors. He was a great friend and mentor to me and many others," said S. Jack Balagia, Jr. '76, Chairman of the Board of Trustees of the University of Texas Law School Foundation.
Roberts graduated from The University of Texas Law School in 1951 and received his Master in Law in 1953. Following service with the U.S. Army, he joined Exxon Company, USA (then Humble Oil) where he served as an attorney in the Contract and Title Section. During his time at Exxon, he served in many positions, rising to become General Counsel of Exxon USA in 1979, and becoming Vice President and General Counsel of Exxon Corporation in 1992, before retiring with distinction in 1995.
During his long, distinguished career he contributed to the legal community by serving as Chairman of the API's General Committee on Law, in addition to serving as a member of the Board of Directors of the Landmark Legal Foundation and the Board of the Institute on Court Management and the National Center for State Courts. He was recognized for his work in 1993 when he was named an Outstanding Alumnus of the Law School.
Roberts had long served the UT Law School Foundation's Board of Trustees. He became a Life Trustee of the board in 1993. From 2005-2007 he served as Chairman of the Board and since then has served as a Senior Life Trustee of the Board.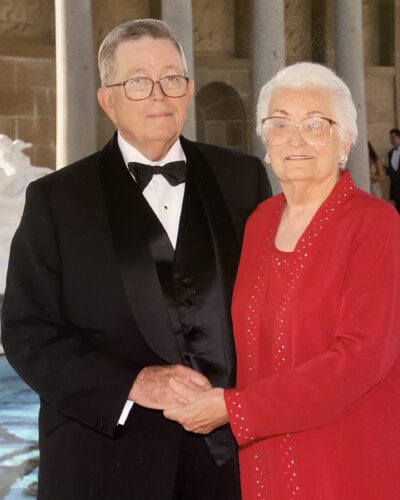 "Ken and Carey were among the gentlest and kindest of members among our broader board family," said Robin Gibbs, UT Law School Foundation Trustee. "He was the richest source of Foundation history and was always available to provide helpful advice around his experiences."
Ken and Cary Roberts generously created an endowment in 1991, knowing that it would provide funds for deserving students for years and years. The endowment has provided scholarships for more than 90 students at the law school for over 30 years.
The Roberts family wishes for memorial contributions to be made to The Cary & Kenneth Roberts Endowment for Excellence Scholarship or to a charity of choice.