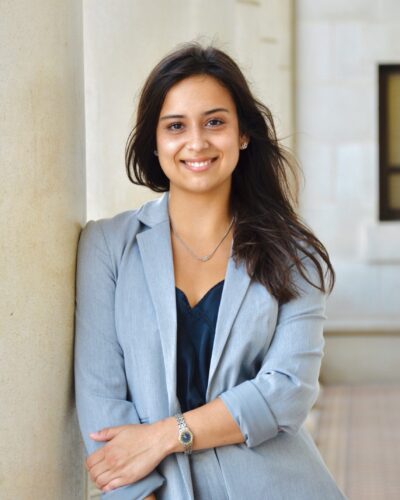 For this edition of Texas Law's Student Spotlight series, meet 1L Sarah Gaucher!
Q: What was the main inspiration for you to become the Founder of Aggie Minority Women in Law?
Being a first generation American and also being the first person in my family to pursue law school, I was inspired to start Aggie Minority Women in Law because I wanted to create an organization that provided resources for members that would aid them in fulfilling their ambitions of being lawyers. Since less than 9% of lawyers are women of color, I wanted to create an organization that allowed minority women to help one another pursue their career aspirations.
Q: How do you envision your life after Texas Law?
I'm not sure what my future will be like after Texas Law, but I am open to any and all kinds of opportunities. I know that Texas Law has an amazing clerkship program and I think working for a judge at the appellate level would be an extremely rewarding experience. I'm also interested in seeing what working at a private firm is like.
Q: What has been the best surprise about your law school experience?
I have to say that I had no idea what to expect when starting law school and I went in with an open mind. The best surprise has been learning from the extremely distinguished, intelligent, and kind faculty. Being taught by them has been an amazing opportunity. Additionally, it has been a great experience to be surrounded by such talented students who are very accomplished in their own ways.