Carrin Patman '82 Appointed Ambassador of Iceland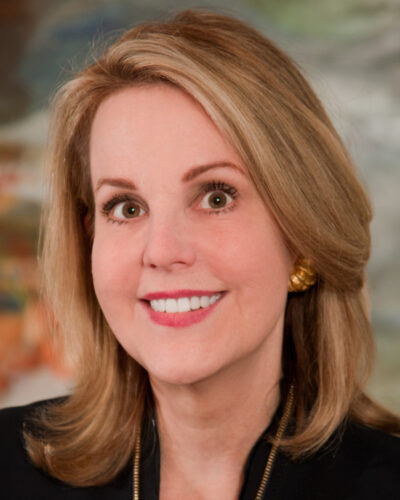 Houston attorney and civic leader Carrin Patman '82 is the new United States ambassador to the Republic of Iceland. Patman was nominated by President Joe Biden for the position – which is officially titled Ambassador Extraordinary and Plenipotentiary – and was confirmed by a voice vote of the U.S. Senate on August 7, 2022.
"I'm thrilled to serve," Patman shared in her statement to the U.S. Senate Committee on Foreign Relations. "The United States and Iceland cooperate on many important issues, from transatlantic security to protecting fundamental human rights, to combating climate change, to sustainably developing the Arctic."
The new ambassador has a distinguished record of civic engagement, including her involvement at Texas Law. She was a founding member of The Center for Women in Law, has served as president of both Texas Law Alumni Association and the Texas Law Review Association, and was a trustee for the University of Texas Law School Foundation from 2013-16.
Texas Law ties also run deep in the Patman family. Ambassador Patman's father, William Patman BBA and JD '53, and husband, James V. Derrick, Jr., BA '67 and JD '70, were both double Longhorns, and Derrick has, like his spouse, served as a trustee of the Texas Law School Foundation and as president of the Law School Alumni Association, in addition to being an adjunct professor.
The bulk of Carrin Patman's legal career was spent as a partner in the Houston office of Bracewell & Patterson, where she worked as a trial lawyer for three decades. Patman, who was the first woman to serve on the firm's management committee, handled major litigation involving commercial disputes, securities matters, antitrust and competition issues, and regulatory compliance. Since 2016, Patman has served as the chair of the Metropolitan Transit Authority of Harris County.
Her current and past service to the greater community includes stints on the boards of the Greater Houston Partnership, University of Texas Health Science Center-Houston Development Board, the Houston-Galveston Area Transportation Policy Council, Girls Incorporated of Greater Houston, and Sheltering Arms Senior Services. She was the first woman ever selected to receive the Karen H. Susman Jurisprudence Award given by the Anti‐Defamation League Southwest Region and was named a "Woman on the Move" by the Houston Chronicle, Channel 11, and Texas Executive Women. Both awards recognize professional achievement combined with community service.
"This nomination is particularly meaningful to me because I grew up in a family of public servants," she said. "My dad, Bill Patman, and my paternal grandfather, Wright Patman, both served in the United States House of Representatives. My maternal grandfather, Fred Mauritz, whose parents immigrated from Iceland's fellow Arctic country, Sweden, was a Texas State Senator. My mother's Scandinavian heritage was so important to her that she raised the money to establish the Swedish Excellence Endowment at the University of Texas and was awarded the Royal Order of the Polar Star by the King of Sweden. So being nominated for this public service role, and to a country representing my own Nordic heritage, is deeply special."