Texas Law's participation in the Weil Legal Innovators Program (WLI) has led to an exceptional experience for admitted students Brady Miller and Jackson Weihe. They are among 10 students chosen to participate in the 2022-2023 Weil Legal Innovators Class and have deferred their law school starting date to fall 2023 to work in a year-long, paid public service fellowship.
"This is our first year partnering with the WLI Program, and I'm so excited that we have two students selected to participate in this highly selective class," said Mathiew Le, Assistant Dean for Admissions and Financial Aid. "It's an honor for Texas Law to have students who can get this kind of meaningful experience in public interest law ahead of their first year of law school."
All WLI participants will receive a $50,000 salary and full benefits package for their one-year engagement with the nonprofit organizations. Upon starting law school, they will receive a $10,000 scholarship toward their first-year academic expenses.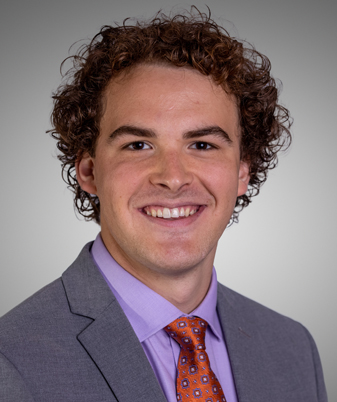 Miller serves as Equitable Justice Legal Fellow at the National Urban League, where he conducts legal and policy research, policy analysis, and issue area tracking.
"I am beyond excited to participate in the Weil Legal Innovators Program," said Miller. "It is truly a one-of-a-kind program that will allow me to immediately begin the type of legal work that I am so passionate about at the National Urban League, to gain an enhanced perspective of the real personal impact of both this facet of law and the legal field at-large, and to make meaningful and lasting connections across the legal industry, all before I set foot into my first Con Law lecture."
Miller graduated from UT Austin with a major in Government and Sociology and a certificate in Ethics and Leadership in Law, Politics, and Government. As an undergraduate student, he worked in the Texas House of Representatives, conducted research with the Institute for Urban Policy Research and Analysis, and served as managing editor for the Texas Undergraduate Law Journal. According to his WLI bio, Miller says he is interested in carceral reform and racial equity in the law.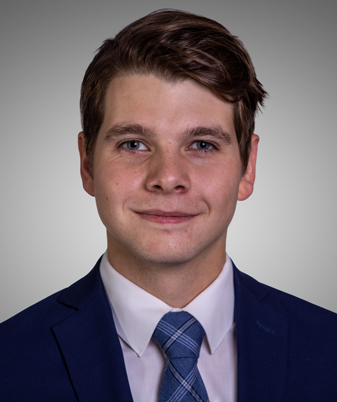 Weihe serves as Legislative Research and Advocacy Assistant for the ACLU of Texas, where he assists in the preparation of legislative sessions in addition to coordinating policy advocacy for marginalized communities through the legal and policy departments.
Wiehe shares Miller's enthusiasm about the upcoming experience. "It is a privilege to represent Texas Law in the Weil Legal Innovators Program," he shared. "I am incredibly grateful to work with such an impactful nonprofit and be able to explore my interest in public service while working to protect the civil liberties of our communities. I look forward to this experience and the opportunities it presents as I prepare to matriculate at Texas Law in the Fall of 2023!"
According to his WLI bio, Weihe graduated summa cum laude from Stephen F. Austin State University as a University Scholar with a degree in political science and geography. As an undergraduate student, Weihe participated in the Texas Legislative Internship Program where he worked in the office of State Senator Robert Nichols during the 86th Legislative session. Following graduation, he obtained an MBA from The University of Texas Permian-Basin.
Our partnership with the WLI program builds on Texas Law's commitment to supporting students who want to explore public interest law. Launched in 2019, WLI is a multi-stakeholder philanthropic initiative established by law firm Weil, Gotshal & Manges LLP to engage incoming law school students in addressing some of the most pressing social and legal challenges in our communities today.
Applications for the 2023-2024 Weil Legal Innovators Program will open later this fall.