In honor of National Hispanic Heritage Month (September 15 to October 15), Texas Law celebrates our students, staff, and alumni of Hispanic descent. The professional, historical, and cultural contributions of the Latinx community have had a positive impact on the legal profession, and many of these leaders got their start here on the Forty Acres.
For current law students, our Chicano Hispanic Law Students' Association (CHLSA) helps students build life-long personal and professional relationships and meet the multicultural needs of all students. CHLSA is one of the oldest, largest, and most established Latinx law student organizations in the country, striving to promote diversity within the legal profession.
During this month of national reflection, UT Austin is also spotlighting campus events, books, stories, art exhibitions, and more that celebrate the impact of Hispanic and Latinx culture. Read more about how UT is Celebrating Hispanic Heritage Month.
Featured Alumni
Read about these Texas Law alumni with Hispanic roots spanning three decades who have excelled in their careers as attorneys representing a variety of organizations and clients.

ANGELICA ALFARO '03
Assistant General Counsel, Hess Corporation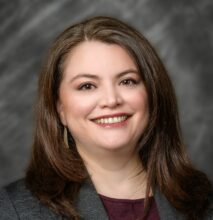 Angelica Alfaro has been working with the Hess Corporation in Houston for the past seven years and currently serves as the assistant general counsel and senior legal counsel. In that role, she advises supply chain, developments, and drilling and completions teams with regard to procurement and contracting. Previously, she worked as legal counsel at Shell Oil Company, as well as the law firms King & Spalding and Peckar & Abramson P.C. Alfaro is a double Longhorn, having earned her master's in environmental and water resources engineering from UT.
"As in-house counsel, I am often presented with new ideas on how to improve or expand our business, which require me to adapt my approach both from a legal and tactical perspective. The variety and rigor of Texas Law courses gave me the confidence that I can quickly learn and apply new and complicated legal concepts and that every issue (and its solution) is multi-faceted."

BRIANA PEREZ '17
Staff Attorney, RAICES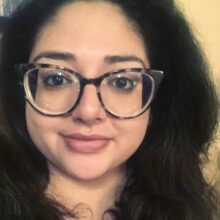 Briana Perez has been a staff attorney for the RAICES (Refugee and Immigrant Center for Education and Legal Services) Family Detention Services/Pre-Removal unit in San Antonio since 2020. In that role, she provides legal services to family units and adults in the expedited removal process who are detained in south Texas. She provides representation in credible fear review court hearings and screens detained families and individuals for potential advocacy issues. Previously, she was a legal fellow for the Mexican American Legal Defense and Educational Fund for one year. During her time at Texas Law, Perez was a student attorney for the Immigration Clinic, the Human Rights Clinic and the Civil Rights Clinic. She also was a legal intern for the ACLU before starting law school.
"Texas Law provided me a foundation to learn and grow into the attorney I am today. My peers and professors inspired me with their passion and commitment."

GERONIMO RODRIGUEZ '96
Vice President of Advocacy and External Affairs, Seton Healthcare Family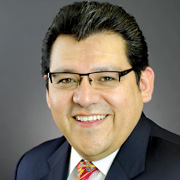 Geronimo Rodriguez serves as the Vice President of Advocacy and External Affairs with Seton Healthcare Family in Austin. He joined Seton in 2006 to help expand diversity, inclusion, cultural competence, federal contract compliance, workforce development, and civic engagement across the healthcare system. Rodriguez has more than 23 years of public service experience, including helping to manage presidential, gubernatorial, and attorney general campaigns. He also served on the White House Office of Congressional Affairs and as the acting associate director in the White House Office of Presidential Personnel. Rodriguez has been an adjunct professor at the LBJ School of Public Affairs, as well as St. Edward's University. He is extremely active in the community and has been recognized with the Austin Under 40 Award for Government/Political Affairs and Syracuse University Chancellor's Citation for Achievement in Public Service.
"UT Law prepared me to advocate for a compassionate and just society with our words and our actions in healthcare and education. Texas Law taught me to think critically, analyze issues, and most importantly, inspired me to raise my voice on behalf of and in support of individuals who look like me. I am the first person in my family to graduate from high school, college, and law school. I will not be the last."

CARLOS ROMO '07
Partner, Williams Weese Pepple & Ferguson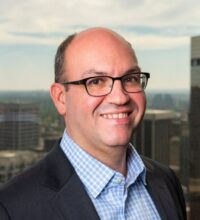 Carlos Romo practices environmental litigation, helping both large and small companies navigate complex energy and environmental regulations. After graduating from Texas Law and serving as a briefing attorney to Texas Supreme Court Chief Justice Wallace Jefferson, he worked at the Austin firm Baker Botts. There, he specialized in environmental and energy regulatory, permitting, and litigation/appellate matters and projects, including Mexico and Latin-America cross-border projects. Currently, Romo works at the Colorado firm Williams Weese Pepple and Ferguson, handling a variety of legal and regulatory matters for his diverse client base.
"UT Law helped me prepare for all facets of being a lawyer. UT Law taught me much more than legal writing or basic legal skills. By enabling and encouraging participation in organizations like Chicano Latino Law Students Association or Texas Law Fellowships, UT Law taught me the foundations of how to be a leader. I use those leadership skills as much in my daily practice as I do the substantive legal knowledge I learned in courses like energy and environmental law."