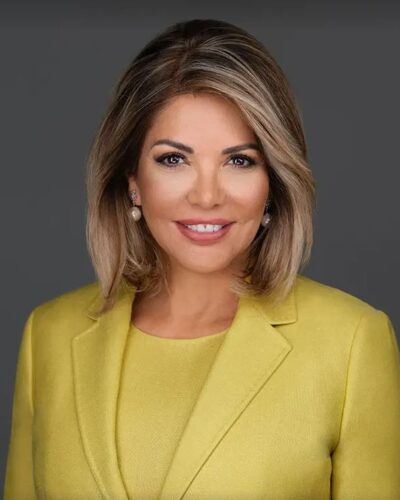 Eva Guzman, formerly a Justice of the Texas Supreme Court, and currently a partner at the Houston law firm of Wright, Close & Barger, will deliver the commencement address at Texas Law's 2023 Sunflower Ceremony. Her selection was announced by Dean Bobby Chesney in a message to the law school community.
"Justice Guzman is a celebrated jurist and amazing attorney with a wonderful record of public service and leadership," said Dean Chesney. "She is truly a pioneer of the Texas Bar. We are so fortunate to have her join us in celebrating the Class of 2023 and launching them onto their own paths."
Guzman, who served as an appellate judge for more than two decades, began her judicial career in 1999 when then-Governor George W. Bush appointed her to fill an unexpired term on the 309th Judicial District Court of Harris County. In 2001, then-Governor Rick Perry elevated Judge Guzman to the Houston-based 14th Court of Appeals, where she heard civil and criminal cases for a large ten-county district. In 2009, Perry appointed her to Texas's Supreme Court.
With that appointment, Justice Guzman made history as the first Latina to serve on the Texas Supreme Court. In 2010, she won the nomination to hold her seat and prevailed in the general election that November, becoming the first Latina elected to state-wide office in Texas.
Her extensive accolades and honors include her election to the American Law Institute and to the Texas Leadership Hall of Fame of The University of Texas Permian Basin.
"I am honored to join the University of Texas School of Law as your 2023 Commencement speaker!" said Guzman. "For the graduates, the spirit of commencement embodies both the excitement and the uncertainty of the future.   It's a time to applaud achievements, to celebrate the possibilities that lay ahead, and to mark the beginning of new lives in the law."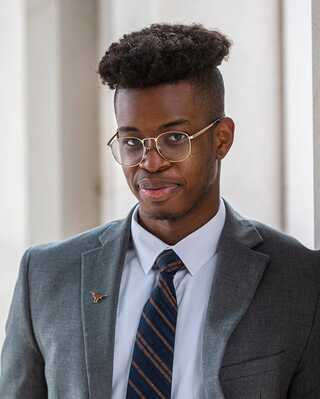 The annual Sunflower Ceremony will be held on May 6, at 3:30 p.m., in the Gregory Gym in the heart of the UT Austin campus. Also speaking at the event will be Jason Onyediri, who won election earlier this month as the permanent class president of the Class of 2023. Onyediri is the outgoing editor-in-chief of the Texas Law Review.
For more information about this year's Sunflower Ceremony, please contact communications@law.utexas.edu.