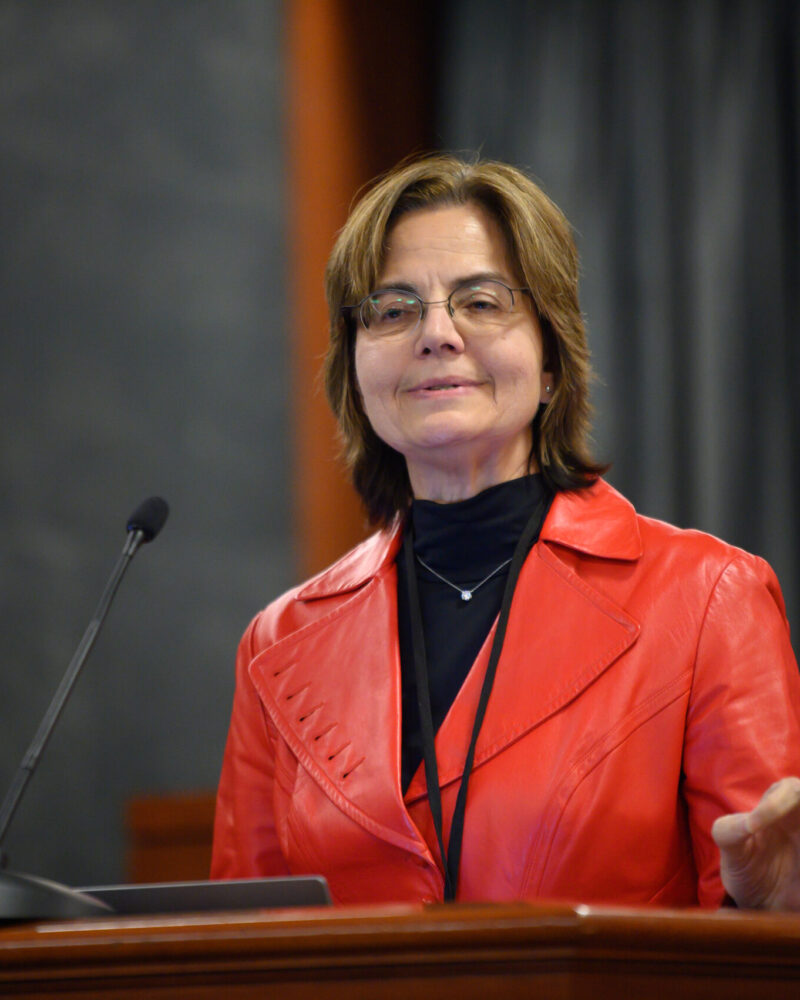 Multidistrict litigation, the increasingly common practice of transferring related civil actions that start out in diverse federal courts to a single judge for coordinated pre-trial development, has been making eye-popping headlines with billion-dollar settlements and proceedings involving hundreds of thousands of claims. Some of the best known of the recent proceedings, which are commonly referred to by the initials MDL, include:
The claims asserted by more than 100,000 plaintiffs who allegedly developed non-Hodgkins lymphoma from exposure to Roundup, a herbicide whose manufacturer Bayer/Monsanto reports it has set aside $11 billion to fund numerous confidential settlements.
Massive, multiple MDL cases concerning opioids which have generated more than $54 billion in settlements – including the 2021 agreement in which major pharmaceutical manufacturers and distributors paid approximately $26 billion to state and local governments for opioid abatement.
More than 300,000 claims asserted by veterans and military service members against 3M alleging that its combat-grade earplugs were defective and failed to protect against hearing loss and tinnitus.
In fact, in the last 10 years, multidistrict litigation has come to dominate the world of mass torts and the federal civil docket, accounting, by some estimate, for more than half the civil cases currently pending in federal court. The size of these actions and their volume have made MDLs a topic of great importance–and no small amount of controversy.
Enter "Judicial Management of MDLs and Other Consolidations," a two-day symposium held this January, organized by Texas Law professors Lynn Baker, Theodore Rave, and Charles Silver, and hosted by the Texas Law Review.
Wanting to focus on the real world of MDL, the organizers assembled a "Who's Who" of participants that included prominent judges, attorneys from both the defense and plaintiffs' bars, and academics from law schools including Berkeley, Northwestern, NYU, Penn, and Stanford, along with resident experts Texas professors Robert Bone and Jay Westbrook.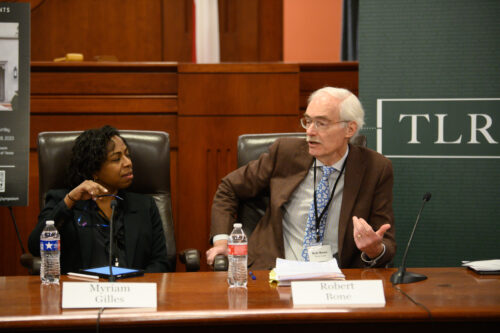 Baker, Rave, and Silver were ideal conveners; their scholarship and leadership in the MDL space provided instant credibility with the high-level attendees the trio hoped to attract. "It was the prominence of these three Texas Law scholars that made this event possible," said UC Berkeley School of Law Professor Andrew D. Bradt, a participant in the symposium as well as the co-author, with Baker, of "Anecdotes Versus Data in the Search for Truth About Multidistrict Litigation," published in December in the Cornell Law Review.
"Our goal was to bring together key figures in the world of MDLs," said Baker, the Frederick M. Baron Chair in Law. "We wanted to provide a focused opportunity for these leaders to talk with and learn from each other."
"Events like this one can play a vital role in bringing different views to the table," said Rave. "That's why we wanted this combination of people, and that's why these people wanted to be here."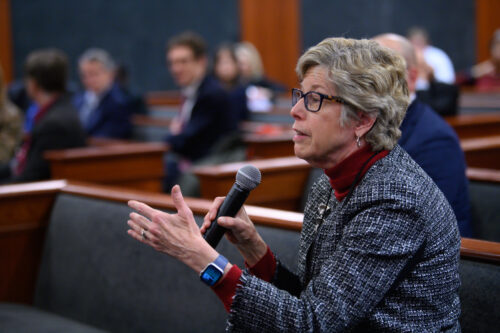 For Judge Carolyn Kuhl of California's Superior Court in Los Angeles, the mix of expertise and opinion was a significant draw. "Too often the academic literature does not address problems that are of real concern to practicing lawyers and judges," she said. "It is extremely helpful to have the best theorists working on a problem with judges and lawyers who have great experience but who can benefit from a broader perspective."
Bradt enthusiastically agreed. "Having all three of these groups together was unusual – and fantastic," he said. "These cases are going to get even more common, and collaboration among lawyers, judges, and academics is the best way forward. This was by far the best opportunity to meet and collaborate."
Explosive Growth; Real Controversy
Though multidistrict litigation has exploded in recent years, the concept goes back to the early 1960s when a flood of cases led to a new approach to streamline the procedural management of complex, multitudinous civil actions. In 1968, MDL was enshrined into statute, and the United States Judicial Panel on Multidistrict Litigation (JPML) was created to determine if and when cases should be coordinated. (Some states also handle MDL cases within their jurisdictions.)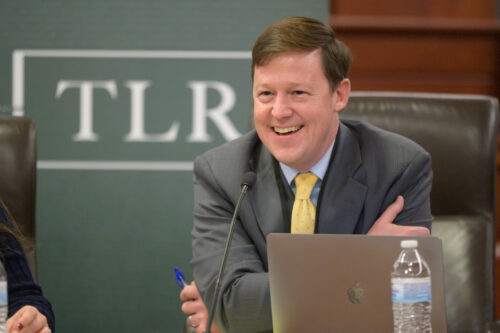 But, according to Rave, it was legislation in the mid-aughts that really catalyzed the shift to MDL. "The Class Action Fairness Act of 2005 along with a series of decisions in the federal courts made it much more difficult to use class actions to resolve mass torts," he said. "As a result, much of the action shifted to MDLs. But as MDLs have become bigger and higher profile, this approach to case management has attracted controversy and criticism."
Defendants worry about frivolous claims and that the courts have too much power, and some defendants have chosen extreme actions, like filing for bankruptcy as an MDL strategy. Plaintiffs, meanwhile, fear that they might give up their right to their day in court. "These ideas, and many others, were part of our symposium discussions," said Rave.
Respectful Diversity of Opinion
One of the aspects that made the January symposium so compelling was that it included multiple and often competing interests and ideas. "The symposium provided a genuine diversity of viewpoints," observed Baker. "Professionals with very different viewpoints about MDLs came together in a way that was friendly, civil, and collegial."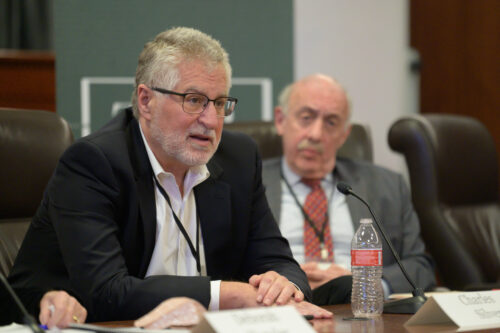 The spirit of collegiality extended to the two event sponsors from opposite sides of the "v.": Arnold & Itkin, the Texas-based plaintiff's firm founded by Texas Law alumni, Kurt Arnold '02 and Jason Itkin '01, and Barnes & Thornburg, a national firm that represents corporate defendants and includes prominent defense attorney Jim Murdica.
"Kurt Arnold and I thought that sponsoring this seminar was extremely important to helping ensure that our system of justice remains free and fair for even the most complex cases," said Itkin. "Bringing these diverse leaders to the law school to share ideas on how to improve the management of complex litigation will ultimately improve our institutions of government and the process for litigants."
Baker, speaking for the organizers, had high praise for both Arnold & Itkin and Barnes & Thornburg: "They absolutely made this event possible."
No less important were the Law Review board members, including editor-in-chief Jason Onyediri, administrative editor Chelsea Sincox, managing editor Sarah Eaton, and articles editor Olivia Horton. These 3Ls played key roles in organizing and administering the symposium and were rewarded with an unparalleled opportunity to hear from professionals at the forefront of MDLs and to meet with leading practitioners and judges.
"Texas Law Review was incredibly proud to host 'Judicial Management of MDLs and Other Consolidations,'" said Onyediri. "The interest in this topic and appreciation of the symposium event has made us even more excited to work with our authors on publishing their works in the Law Review. Volume 101's symposium issue will be available for all interested readers this June."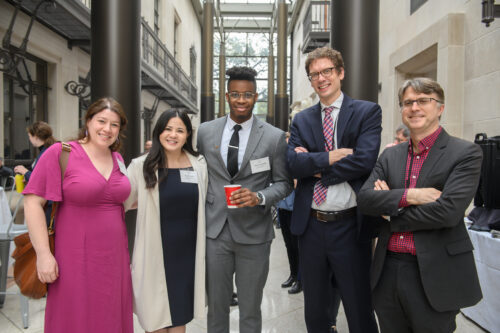 "Our students were terrific hosts, and played a key role in ensuring the event went smoothly," said Silver, who serves as the Roy W. and Eugenia C. McDonald Chair in Civil Procedure. He also acknowledged the outstanding contributions of Sally Ann Zalenski, the faculty coordinator who works closely with both Silver and Baker.
Silver and his colleagues are pleased with the success of the symposium but are more focused on what will emerge from the exchange of knowledge, perspectives, and expectations. "This symposium is a great demonstration of how academic scholarship can have a big impact in the real world," said Silver.
As Judge Kuhl put it, "The bar continues to evolve in its approaches to litigating these cases, and the bench needs to keep up with those ideas."
TLR Symposium Photo Album
Photos by Brian Birzer