🤘STUDENT SPOTLIGHT: Leah Weintrub '23
For this edition of Texas Law's Student Spotlight series, meet 3L Leah Weintrub!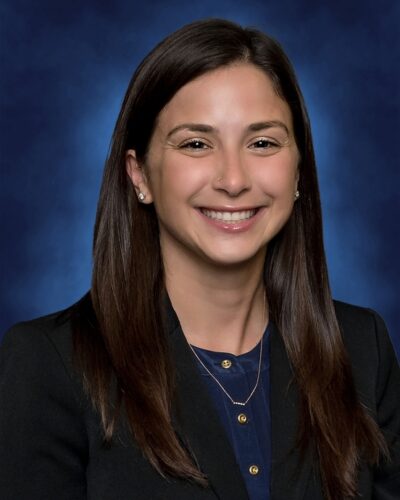 Q: Where did you do your undergraduate work, and what did you major in?
A: I graduated from Washington University in St. Louis in 2014 and majored in Biology and Economics Strategy.
You started law school several years after you received your undergraduate degree. What were you doing during that time, and what made you decide to shift gears?
Before coming to law school, I worked at Capital One for five years in Washington, D.C., and London as a business analyst, product manager, and chief of staff. I then did a fellowship in Kigali, Rwanda, working for Hope International at a microfinance institute until evacuating due to the pandemic. I always knew that I wanted to go to law school, but I'm so grateful that I got to spend six years working on three continents and actually learning how to be an adult/professional. Having work experience made law school more approachable for me and made it easier to treat it like a job (however, I definitely do not have late-night study session energy anymore!).
What have you found most rewarding about being at Texas Law?
The most rewarding part of being a law student has been my time as a student attorney in the Immigration Clinic. I've spent three semesters in the clinic and would work there forever if I could. My clinical professors, Denise Gilman and Elissa Steglich, have truly made me into a lawyer. My work with the clinic allowed me to advocate for a client from Afghanistan who was successfully granted asylum and gave me the chance to represent clients in Immigration Court. I came to law school hoping that I could make a difference as a lawyer, and my clinical work has allowed that dream to come true.
What advice would you give a student considering law school?
When you get to law school, try everything you are interested in! This is your chance to try it all and find the kind of lawyer you want to be. I've been in tons of student organizations, tried almost every pro bono project, joined a clinic, taken random classes just because they seemed really interesting, been a mock trial witness, and seen so many cool speakers. Don't waste any time in law school … you get to try so many things on the lawyering spectrum and can actually figure out what you like and what you hate!
What has made you feel part of the Texas Law community?
Being a Dean's Fellow and serving on SBA has allowed me to participate in and shape the culture of the law school. I truly believe that law school should be fun, joyful, and compassionate while also being really hard. I fell in love with the Texas Law community because I was able to be so involved and play a part in spreading joy to the law school!
What are your plans after graduating from Texas Law?
I will be working at Kirkland & Ellis in Austin doing Technology and IP Transactions and as many pro bono immigration cases as I can.