"And, they're off!"
The Texas Law Class of 2023, that is. The 272 J.D. and 20 LL.M. recipients are heading to careers in private practice, public service, and judicial clerkships, all of them leaving The Forty Acres to do great things.
This was a class forced to learn remarkable lessons in adaptability and resilience thanks to starting law school in the COVID-19 pandemic. Those skills—along with the world-class legal education they got these past three years—will serve them well as they join the legal profession having taken an oath to "honor and uphold the principles of justice, integrity, respect, and civility."
While the next steps in the lives of these Lawhorns will vary widely by location and pathway, we asked a baker's dozen of them to share with us their plans, showcasing the range of choices and opportunities this special class is going to enjoy.
Kirsten Budwine
Hometown / Alma mater: Houston, TX / Prairie View A&M University
Going to: AUSTIN, TX to work with the Texas Civil Rights Project's Criminal Injustice Team as a Manne Legal Fellow.
Career Path: Plans to join the fight to address and remedy the injustices of Texas' criminal legal system. "I hope to be doing what I love while making a positive impact on marginalized communities."
Words of Thanks: "Whether it was advice on how to enter the practice of civil rights litigation, or serving as a reference, my professors have played a significant role in helping me obtain my fellowship. In particular, my clinical professor, Lia Davis, served as an extraordinary mentor throughout my post-grad job search process."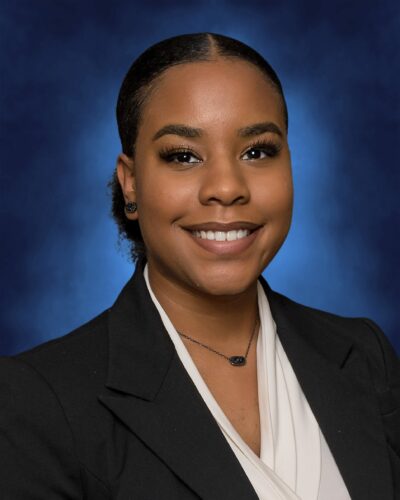 Coby Cowan
Olympia, WA / Western Washington University
Going to: KING COUNTY, WA to begin his job at the King County Department of Public Defense.
Career Path: Plans to spend his career in public defense and become a juvenile public defender. "I am also interested in working to increase the quality of indigent defense in the State of Washington, particularly in those rural counties that do not have a public defender's office."
Words of Thanks: Cowan cites his experience in the Criminal Defense Clinic, which he worked with for two semesters, as instrumental to his success in finding a public defense job. "Professors Katy Dyer and Chris Roberts connected me with clinic alumni in various offices across the country and really helped me figure out what I was looking for in a potential employer."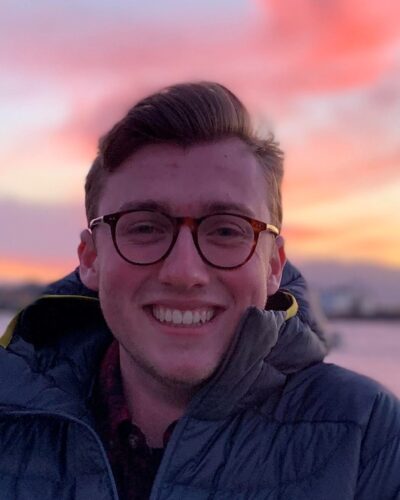 Barbara Di Castro Young
São Luís, Maranhão, Brazil / The University of Texas at Dallas
GOING TO: DALLAS, TX to join Wick Phillips' corporate group.
CAREER PATH: Plans to continue learning and growing within her firm while supporting new generations of law students. "I hope…to continue to mentor students interested in pursuing law."
WORDS OF THANKS: Di Castro Young praises the open-door policies of Texas Law's professors and staff. "I have been greeted with nothing but support and mentorship from the folks here."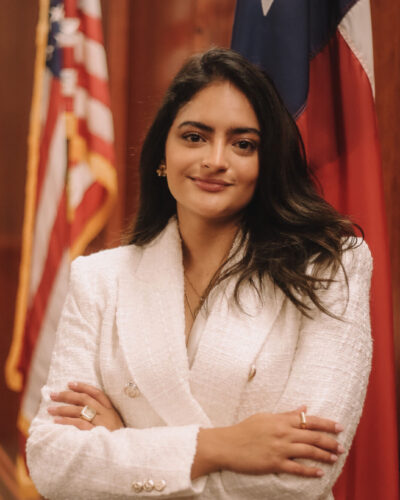 Sarah Eberhardt
Round Rock, TX / The University of Texas at Austin
GOING TO: AUSTIN, TX to join the Travis County Attorney's office as a prosecutor.
CAREER PATH: Hopes to become a judge and make changes in the criminal justice system. "This career has been and always will be about people for me. I can't think of anything better to do with my law degree than to serve my community."
WORDS OF THANKS: "I have spent 2 summers at the Travis County District Attorney's office, and I also interned at the Texas Attorney General's Office in the Criminal Prosecutions division. These internships helped me to understand what a prosecutor actually does and helped me to meet many prosecutors in the area."
Olivia Horton
Houston, TX / Georgetown University
GOING TO: HOUSTON, TX to clerk for Judge Jennifer Elrod, who sits on the U.S. Court of Appeals for the Fifth Circuit.
CAREER PATH: Plans to continue her exploration of an array of careers. "I'm actually really excited about that. My time here has opened so many doors and allowed me to explore numerous areas of the law that I enjoy."
WORDS OF THANKS: Horton gives thanks to the clerkship office, the Student Affairs Office, and her professors for helping her navigate her clerkship and post-graduation employment. "I could go on and on if I started listing the alumni who have helped in some way, too. The professional community at Texas Law is truly incredible."
Bola Ibidapo
Plano, TX / The University of Oklahoma
GOING TO: AUSTIN, TX to join Walsh Gallegos, a private firm that represents school districts.
CAREER PATH: Hopes to continue her career journey in education law and nonprofit law. "I have a huge heart for both areas and I've been inspired by the connections I have made in both fields."
WORDS OF THANKS: Ibidapo points to the Thurgood Marshall Legal Society's alumni network as being pivotal in landing her dream job. "I stayed connected with an alumn at the firm and as soon as he received word that they were looking for law clerks, I made the call."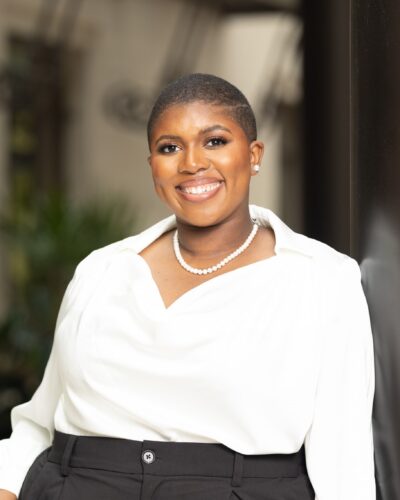 Lea Kokenes
Charlotte, NC / University of North Carolina at Chapel Hill
GOING TO: NEW YORK CITY, NY to work as a Housing Staff Attorney for Mobilization for Justice, an organization that represents low-income tenants.
CAREER PATH: Plans to continue in the world of legal aid. "I hope to stay in the housing justice field, or perhaps pivot to helping people navigate the direct civil penalties that come with a criminal charge."
WORDS OF THANKS: "I owe a ton to the Justice Center, the Housing Clinic, and the Pro Bono Program. The public interest community and alumni network we have is truly outstanding."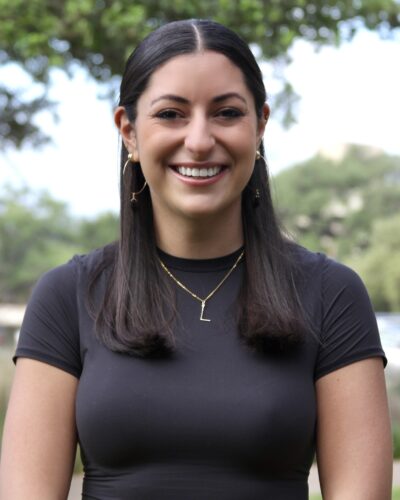 Jason Onyediri
Houston, TX / The University of Texas at Austin
GOING TO: WASHINGTON, D.C. to begin a judicial clerkship for the United States District Court for the District of Columbia before clerking for the United States Court of Appeals for the Fifth Circuit.
CAREER PATH: Intends to pursue a career in civil litigation. "I hope that my clerkships will assist me in further narrowing my focus."
WORDS OF THANKS: "Texas Law's Student Affairs Office is tremendously helpful on all things academic and extracurricular. The SAO has done a particularly terrific job of empowering and guiding student leaders."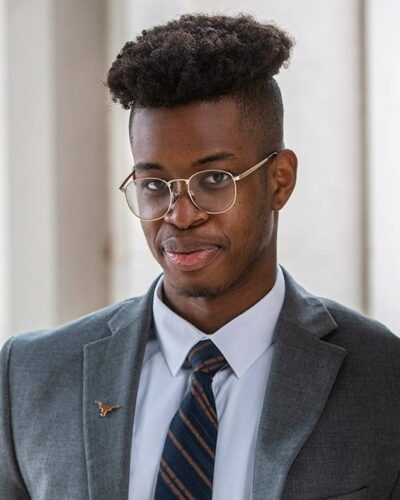 Adarsh Parthasarathy
Cupertino, CA / University of California San Diego
GOING TO: AUSTIN, TX to work with the Texas Defender Service, doing extreme punishment defense work and helping begin the second parole program in Texas.
CAREER PATH: Hopes to do federal appellate work, likely in habeas and on behalf of death sentenced people.
WORDS OF THANKS: Parthasarathy says his professors were his biggest allies and supporters in becoming a Manne Family Legal Fellow. "Without these professors behind me, I would not have found such success during my time at Texas Law."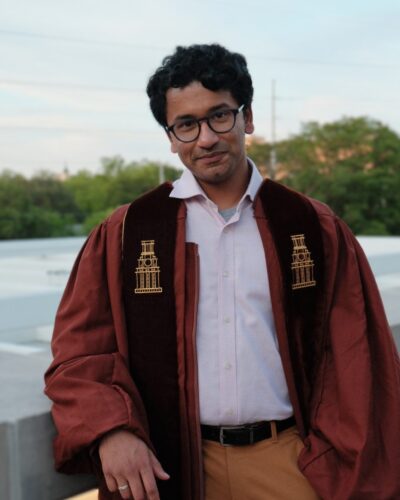 Kaydee Reese
Fort Worth, TX / Texas A&M University
GOING TO: HOUSTON, TX to join the Jones Day law firm.
CAREER PATH: Aspires to work in Mergers & Acquisitions in the renewable energy space, touching on ESG issues. "I find all of the new startups and innovations fascinating, and the technology behind it all is so impressive."
WORDS OF THANKS: Reese received an outpouring of guidance from the Student Affairs Office, her professors, and the Career Services Office following a serious car accident during her 1L finals. "All of that support was vital in helping me get through 1L and making sure I still landed a job at a firm that I absolutely love—I couldn't have done it without the support from so many different parts of Texas Law."
Jackson Taylor
Winston-Salem, NC / University of North Carolina at Chapel Hill
GOING TO: WASHINGTON, D.C. to join the inaugural class of Consilio's Sales Associates Program and train to become an associate sales representative.
CAREER PATH: Hopes to grow a consultative sales career in legal technology. "I hope to help law firms and corporate in-house teams do what they do best even better."
WORDS OF THANKS: "Working as a student ambassador for Texas Law's Admissions Office helped me to hone my skills in consultative services, which encouraged me to take the leap into legal technology sales."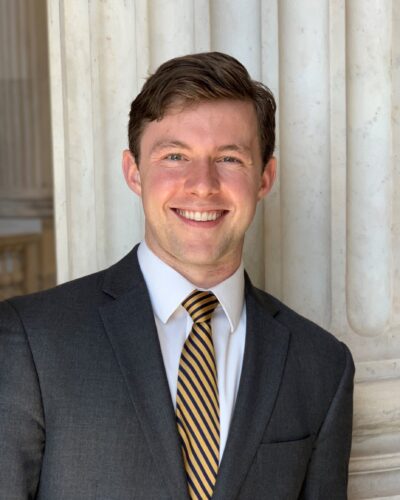 Sally Vandenberg
Iowa City, IA / Claremont McKenna College
GOING TO: GREENVILLE, SC to join Root & Rebound as a civil legal aid attorney with her Gallogly Family Foundation Public Interest Fellowship.
CAREER PATH: Plans to continue her career as a civil legal aid attorney. "I plan to continue working on issues impacting formerly and currently incarcerated people."
WORDS OF THANKS: Vandenberg thanks her professors and Texas Law alumni that helped her in her pursuit of post-graduate fellowships. "I was lucky to have professors that offered valuable advice drawn from their own experiences as public interest lawyers."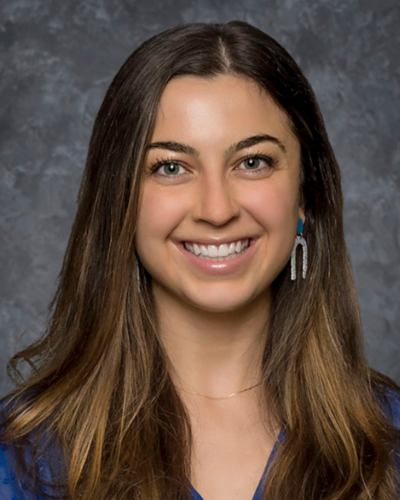 Anastasia Zaluckyj
Cortlandt Manor, NY / The University of Texas at Dallas
GOING TO: CORPUS CHRISTI, TX to complete her judicial clerkship for Judge David Morales in the Southern District of Texas.
CAREER PATH: Aspires to work in appellate criminal defense and post-conviction work.
WORDS OF THANKS: Zaluckyj says the clinical and pro bono programs at Texas Law were integral to her success. "Through these programs I learned practical skills in research, writing, and client relations—the skills that will help me be a successful attorney!"