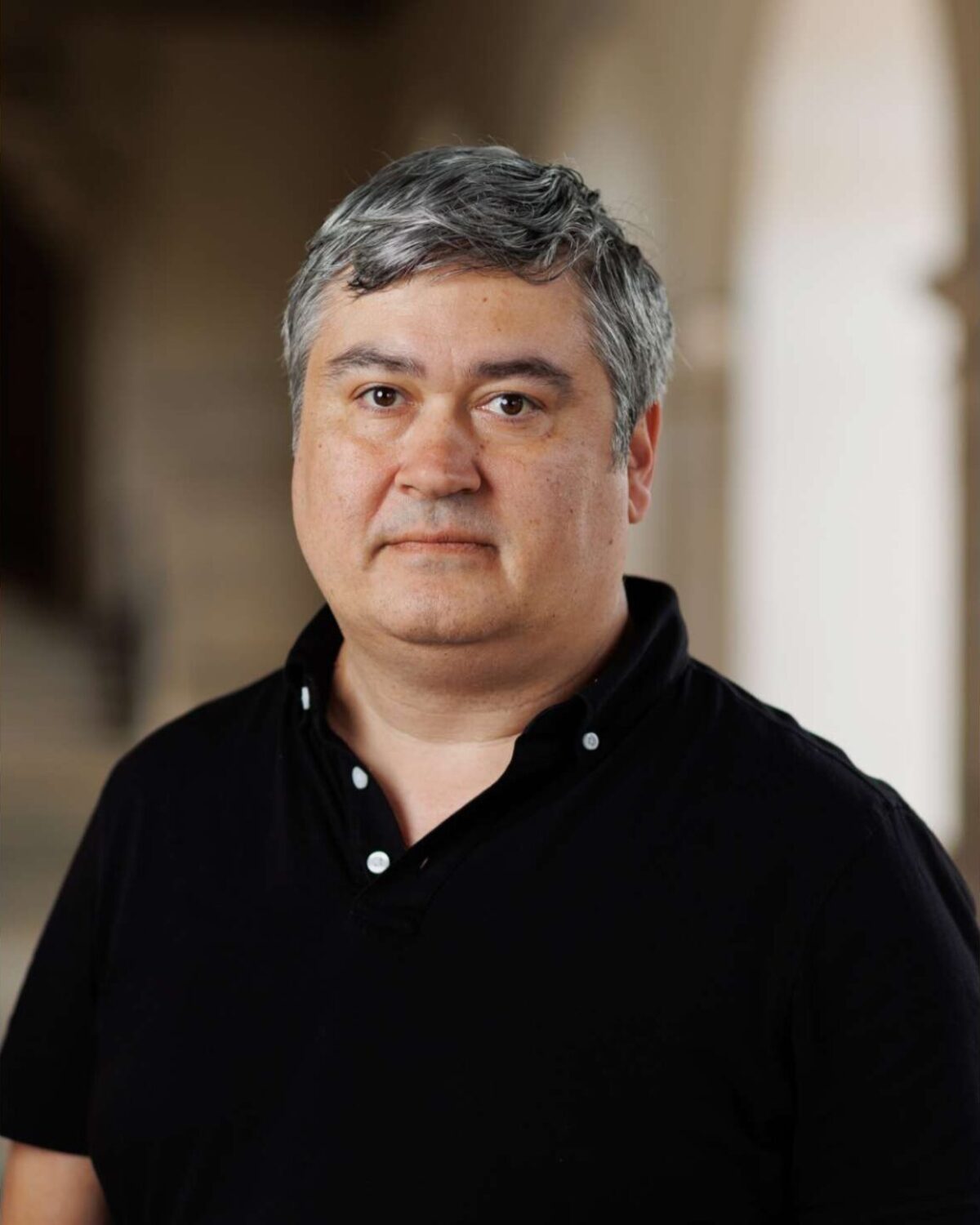 Texas Law Media Services Manager Andy Martinez was honored with a 2023 University of Texas at Austin Outstanding Staff Award by University President Jay Hartzell.
The Outstanding Staff Awards Program honors and recognizes non-teaching employees whose outstanding dedication, competence, conscientious performance, excellent customer service, and ingenuity/innovation has contributed to the continuing success of the university.
As the law school's Media Services Manager, Martinez oversees classroom faculty AV support, conference setups, and technology updates for renovation projects. Martinez and the Media Services Office, which is part of Law Technology Services (LTS), also support on-demand/streaming video solutions. He has been with Texas Law for 14 years and has served in the manager position for the past 10.
"This recognition for Andy is enormously well-deserved," enthused Dean Bobby Chesney. "We have all benefited from his talent and dedication over the years. The Texas Law staff is truly second to none!"
Martinez's supervisor, Assistant Dean for Technology Mike Harvey, echoes this praise. "Andy's proactive attitude, unwavering dedication, and dependable nature make him indispensable to our LTS team," he said. "With his remarkable ability to consistently deliver results, he has become a go-to resource that people depend on at the Law School.
"Being on the front lines of the school's COVID response, Andy took charge of the critical tasks of designing and implementing classroom technology upgrades, as well as coordinating training for the transition to Zoom and remote/hybrid learning," Harvey noted. "His tireless efforts in ensuring a smooth transition highlight his commitment to the success of our law school community."
The university gave out 30 Outstanding Staff Awards across the campus for 2023. Recipients receive certificates and a $1,500 honorarium. This is the second consecutive year Texas Law has been represented in the program; last year, the current Director of Facilities Sylvia Hendricks and Assistant Director for Academic Services Alissa Strother were both honored.
The President's Staff Awards formally recognize staff of The University of Texas at Austin in four categories: Staff Service, Outstanding Staff, Outstanding Supervisor, and Student Employee of the Year.