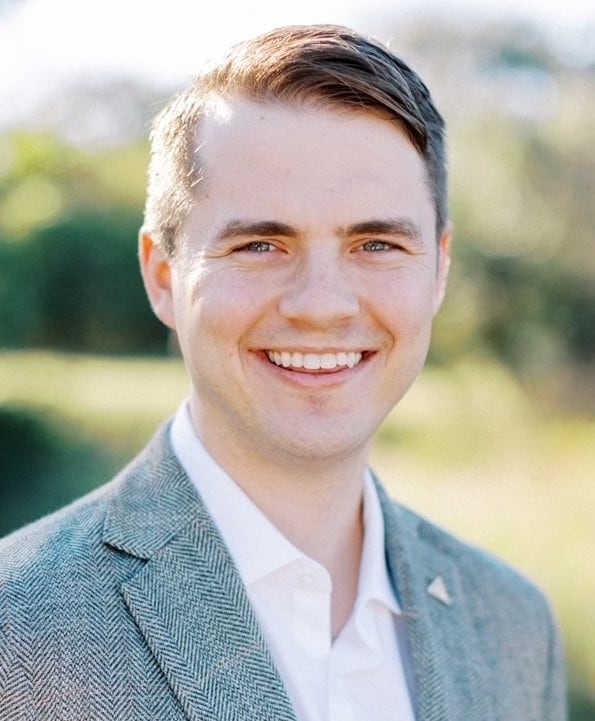 When clerkship positions started filling up for the U.S. Supreme Court's 2023-24 term, few were surprised to see that Texas Law alumnus Reid Coleman had earned one of the coveted spots. Coleman – who attended Texas Law as a Massey Scholar, was the Grand Chancellor for the Class of 2021, and had spent a year before law school as a special assistant to the White House Counsel – has long demonstrated his exceptional ability and temperament.
"Reid is one of the most talented graduates we've had in my time here," said Ward Farnsworth, who was dean during Coleman's law school years. "He distinguished himself not just academically but in the great qualities of character he brought to this community."
"This is a well-earned honor," added Dean Bobby Chesney. "Reid is carrying on a great tradition of excellence and of our alumni serving in highly sought-after federal clerkships. We are all thrilled to see it."
Coleman, who currently serves as a clerk to Judge Gregory Katsas, a circuit judge of the United States Court of Appeals for the District of Columbia Circuit, will clerk in the chambers of Justice Clarence Thomas. Previously Coleman served as a clerk to Judge Edith Jones, a circuit judge of the United States Court of Appeals for the Fifth Circuit. He is the fifth Texas Law alumnus to clerk for Justice Thomas. Coleman's father, the late Greg Coleman '92, was the first.
"Clerking for Justice Thomas will be the highest privilege of my career," said Coleman. "I cannot overstate how grateful I am for the opportunity to work for him."
Coleman credits his Texas Law education for preparing him or this new challenge, particularly the opportunities afforded to him by his participation in the Law and Religion Clinic and – naturally – the Supreme Court Clinic.
They were both "formative experiences," he said. "(They) allowed me to wrestle with complex legal questions and improve my writing skills. I use what I learned in those clinics every day."
Lisa Eskow, the co-director of the Supreme Court Clinic, had high praise for the soon-to-be occupant of One First Street. "Reid quickly established himself as a 'go-to,' creative collaborator with flexible advocacy instincts and an unrivaled work ethic," she said. "And those two years working with Reid were special for me on a personal level, as his father was a mentor and close friend who had an enormous influence on my approach to appellate practice and to Supreme Court advocacy in particular."
Coleman is the 39th Texas Law graduate to clerk on the Supreme Court, going back to 1938. The most recent is Alejandra Ávila '14, who will complete her term with Justice Sonia Sotomayor this summer.
"This is not something I could have achieved on my own," reflected Coleman. "I am indebted to my mentor, Dean Farnsworth, who encouraged my curiosities and pushed me to aim high from the start. And the world-class faculty at the University of Texas School of Law, who challenged me and made learning a joy."